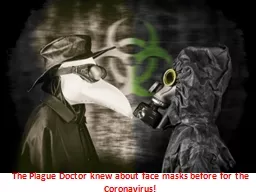 The Plague Doctor knew about face masks before for the Coronavirus!
Face masks take on an entirely different meaning as the Venice Carnival clashes with the spread of the Coronavirus
With the Venice carnival due to start in two weeks (8th February to 25th February 2020) there is a back drop of confusion over the search for face masks.
Whether you are Googling it, or asking Bing or Yahoo, the term "face mask" has taken on a whole different meaning.