Thorntons Inc. Landscape Standards PowerPoint Presentation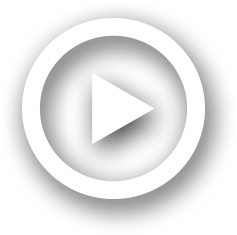 Description
1. Table of Contents. PAGE # TITLE . 3 Thorntons Inc. Signage. 4 Landscape Bed Standards. . 5. . Trimming Shrubs. . 6 Dead Shrubs. . . 7. Lawn Care. . 8. Weed Control. . ID: 697347
Embed code:
Download this presentation
DownloadNote - The PPT/PDF document "Thorntons Inc. Landscape Standards" is the property of its rightful owner. Permission is granted to download and print the materials on this web site for personal, non-commercial use only, and to display it on your personal computer provided you do not modify the materials and that you retain all copyright notices contained in the materials. By downloading content from our website, you accept the terms of this agreement.
Presentations text content in Thorntons Inc. Landscape Standards
Slide1
Thorntons Inc. Landscape Standards
1
Slide2
Table of Contents
PAGE # TITLE
3 Thorntons Inc. Signage
4 Landscape Bed Standards 5 Trimming Shrubs 6 Dead Shrubs 7 Lawn Care 8 Weed Control 9 Tree Trimming 10 Mulch
2
Slide3
Thorntons Inc. Signage
All signage should be in clear
view.
All trees and shrubs should be maintained to a minimum 5ft clearance from around all price signs.Please email Thorntons if removal or trimming is needed.3
Slide4
Landscape
Bed Standards:
All plants near walkways and curbs should have a clearance of 18"(1
).New beds should not be trimmed for 1 year to allow plants to get established (2).24
1
Slide5
Trimming Shrubs
:
Small shrubs should by lightly pruned to help fill in bed space. Picture (1) is unacceptable.
Shrubs should be cut uniformly to their natural shape(2).1
2
5
Slide6
Dead Shrubs
:
If shrub shows signs of damage or decay, an email should be submitted to Thorntons for removal or repair (1).
If shrubs are less than 30% dead, the dead area can be removed while trimming shrubs(2).
1
2
6
Slide7
Lawn Care
Turf should be trash
free prior to mowing
(1).
All turf should be mowed no taller than 4" and no
shorter
than 3" (2
).
All curbs and walks should be edged ever other week (3
).
Edge at a 90 degree angle to avoid burning the turf.
7
1
2
3
Slide8
Weed Control
Any weed growth over 2 weeks old is unacceptable .
All landscape beds should have less than 10% weeds (1).
All shrubs should be weed free. All cracks and curbs in parking lot should be weed free (2).8
2
1
Slide9
Tree Trimming:
All tree suckers longer than 4" should be removed (1
).
Trees should be maintained at 5' clearance from roof line (2). Trimming will be executed if needed. Mature tree canopies should be at least 7 feet off the ground (2). If trees need to be trimmed, or suckers ned to be removed, an email should be submitted to Thorntons.
1
2
9
Slide10
Mulch:
With approval, the following steps should be taken for mulch.
Prior to mulching, pre emergent should be applied.
All beds should be edged. Mulch should be 2-4 inches deep (1).Pine bark nuggets is the preferred mulch (2). 12
10
Slide11
---