Chemical Reaction Engineering PowerPoint Presentation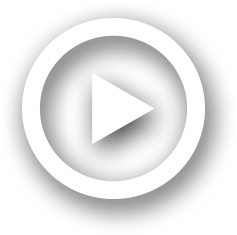 Description
(CRE) is the field that studies the rates and mechanisms of chemical reactions and the design of the reactors in which they take place.. Lecture 18. Web Lecture 18. Class Lecture 23 – Tuesday 4/5/2011. ID: 640858
Embed code:
Download this presentation
DownloadNote - The PPT/PDF document "Chemical Reaction Engineering" is the property of its rightful owner. Permission is granted to download and print the materials on this web site for personal, non-commercial use only, and to display it on your personal computer provided you do not modify the materials and that you retain all copyright notices contained in the materials. By downloading content from our website, you accept the terms of this agreement.
Presentations text content in Chemical Reaction Engineering
Slide1
Chemical Reaction Engineering (CRE) is the field that studies the rates and mechanisms of chemical reactions and the design of the reactors in which they take place.
Lecture 18
Slide2
Web Lecture 18Class Lecture 23 – Tuesday 4/5/2011
Catalytic Mechanisms
Data Analysis
Chemical Vapor Deposition
2
Slide3
(a)  The initial rate of reaction is shown below           (A)                       (B)
(C)
3
Slide4
4
Slide5
5
Slide6
6
Slide7
7
Slide8
8
Where K
A
= 4
atm
–1
and K
C = 6
atm–11) At what is the ratio of sites with A adsorbed to those sites with C adsorbed when the conversion is 50%?
2) What is the conversion when the sites with A adsorbed are equal to those with C adsorbed?
Slide9
9
Slide10
10
1) At X = 0.5
2) At an equal concentrations of A and C sites, the conversion will be
Slide11
Dimethyl
Either
11
Initially water does not exit the reactor the same as DME because
Which of the following best describes the data
A
There is more DME than water.
B
Steady state has been reached.
C
Water reacts with ME.
D
Water is adsorbed on the surface.
Slide12
Dimethyl
Either
12
Which of the following are true
The concentration of DME reaches a maximum because
A
the rate of reaction is very rapid initially.
B
all the sites are vacant initially so that (Methanol) ME is rapidly adsorbed.
C
there is very little water initially adsorbed on the surface.
D
DME is probably not on the surface.
Slide13
Chemical Reaction Engineering in the Electronics Industry
Slide14
Chemical Reaction Engineering in the Electronics Industry
ChE
342
Czochralski
Crystal Growth – Heat Transfer
Doping of n/p junction – DiffusionChE 344
Chemical Vapor Deposition (Catalysis Analogy) Photo Resist Formation Photo Resist Dissolution EtchingThe 5 steps 1. Postulate Mechanism (sometimes first includes a gas phase reaction( then adsorption, surface reaction and desorption)
2. Postulate Rate Limiting Step 3. Evaluate Parameters in Terms of Measured Variables 4. Surface Area Balance 5. Evaluate Rate Law Parameters
Slide15
15
Slide16
16
Chemical Vapor
Desposition
Slide17
17
Slide18
Chemical Vapor
Desposition
18
1) Mechanism
Gas Phase
Homogeneous
Heterogeneous
Slide19
19
2) Rate Limiting Step
3) Express
f
i
in terms of P
i
4) Area Balance
Slide20
20
4) Area Balance
5) Combine
Slide21
21
Homogeneous Reaction
Slide22
End of Web Lecture 18
End of Class Lecture 23
22
Slide23Slide24
---