General Outline of Working a High School Volleyball Match PowerPoint Presentation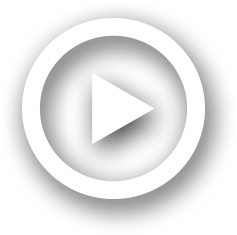 Description
General Outline of Working a High School Volleyball Match A Rhythm of Officiating From start to finish, officiating a volleyball match has protocol to follow each time you officiate, regardless of the level. ID: 772777
Embed code:
Download this presentation
DownloadNote - The PPT/PDF document "General Outline of Working a High School..." is the property of its rightful owner. Permission is granted to download and print the materials on this web site for personal, non-commercial use only, and to display it on your personal computer provided you do not modify the materials and that you retain all copyright notices contained in the materials. By downloading content from our website, you accept the terms of this agreement.
Presentations text content in General Outline of Working a High School Volleyball Match
General Outline of Working a High School Volleyball Match A
Rhythm of Officiating From start to finish, officiating a volleyball match has protocol to follow each time you officiate, regardless of the level.Each official should strive to follow this protocol in the same manner at each match- that way your partner, school administration, coaches, players and support personnel know what to expect from us. There are always bumps in the road or circumstances that might interrupt the protocol, or rhythm, but in general, stick to the program!
Officiating Crew & Communication Once you receive and accept an assignment, communication with your officiating partner begins right then! Communicate via phone call, email or text- Are you riding to the site together? Where are you meeting and at what time? Are you meeting at the site? Try to arrive together and walk into the facility together as a team. The official who receives the travel fee SHOULD initiate communication for travel within a couple of days prior to your match….but if they don't, call them! Arrange your travel and/or meeting time so you arrive to the facility a minimum of 30 minutes prior to the start of the match. 45 minutes is a reasonable time- allows time for uniform change and pre-game conversation. This Photo by Unknown Author is licensed under CC BY-ND
Arrival at the Site Most administration uses ArbiterPay - officials may sign an Arbiter voucher at the ticket table or the administrator will bring them to you. Each school does it a little different. Take the time to introduce yourself to the administrator- or find out who that person is and make an introduction. The school administrator takes care of the facility, officials, teams and fans. They are your go-to person if you need something (fan abuse, unsafe court hazards, etc ). All officials shall be provided a changing room/locker room-whether you come dressed or not. Officials shall change uniform, shoes, or whatever in the locker room….NOT at the score table or team bench area. Take only what you need to officiate the match with you to the court. Leave the rest of your stuff in the locker room. NO CELL PHONES This Photo by Unknown Author is licensed under CC BY
Presentation is Everything! This Photo by Unknown Author is licensed under CC BY-SA This Photo by Unknown
Uniform and Appearance Expectations Idaho officials shall wear the prescribed uniform as outlined in your rule book on page 20: White Collared Polo ShirtBlack Slacks with black belt- need pockets Black athletic style shoes, black socks Black whistle & lanyard. Fox40 is the most used whistle. Basic Equipment: Red/Yellow cards (See Alicia if you need some), pencil or pen, line up card, larger coin and a watch. Check your uniform…if your shirt is dingy, get a new one. If your pants don't fit, get new ones, if your shoes look 100 years old….get new ones! Presentation is important!
On-Court Duties Once you arrive on the court, introduce yourselves to the table/support staff- scorekeeper, libero tracker, timer. They are on your team! Ask the scorekeeper (politely!) what their experience is? Do they have any questions? It's likely at lower levels they will need help. Same with the libero tracker. Scan the playing area- do you have any overhead obstructions? Are the team benches in the correct area? Is the net set up? Do you have a referee stand? This is the time to take care of anything that isn't safe. Ask the administrator or head coach of the home team if you need to check the net height. If the visiting team requests a net check, do it.
Starting the Warm-Up Clock The clock should be set for 20 minutes prior to the start of the match for Freshman & JV matches. Example: Match time is 4:00, start the warm up clock at 3:40. Varsity matches should be allowed at least 5 extra minutes for the Pledge of Allegiance and Starting Announcements. Example: Match times is at 7:00, start the warm up clock at 6:35. 20 minutes prior to match time- start the clock. 17 minutes- Pre-game coin toss with head coaches and captains (rosters are due) 12 minutes- Serving team takes the court. 7 minutes- Receiving team takes the court.2 minutes- Both teams share court for serving (lineups are due)0 minutes- Match Time! This Photo by Unknown Author is licensed under CC BY-SA
R1 & R2 Duties During Warm-Up Period R1 & R2 each have specific duties to attend to during the warm up period. You will find these duties nicely outlined on pages 21-25 of your Rule Book. Use this time to pre-game with your partner- what do you need from each other? What are you working on? How will you communicate during the match? Use this time to observe the teams warming up- can you identify the setter? How do their ball handling skills look? Are they contacting the net a lot?
End of Match Procedure Pre-game with your partner- At the match completion, the should R2 gather officiating equipment from the table area, meet the R1 and exit the court together to your locker room. Once the match is completed, both officials should leave the playing area together and immediately. Absolutely no changing clothes/shoes at the score table- do that in the locker room. Do not engage in conversations with coaches, players or fans. A post-match conversation should take place in the locker room or on your travel home in the car. This Photo by Unknown Author is licensed under CC BY
---