Gatsby Literary Quotes PowerPoint Presentation, PPT - DocSlides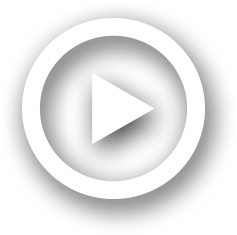 Description
"Whenever you feel like criticizing anyone, just remember that all the people in the world haven't had the advantages you've had.". Aphorism . "Now it was again a green light on the dock. His count of enchanted objects had diminished by one.. ID: 559632
Embed code:
Download this presentation
DownloadNote - The PPT/PDF document "Gatsby Literary Quotes" is the property of its rightful owner. Permission is granted to download and print the materials on this web site for personal, non-commercial use only, and to display it on your personal computer provided you do not modify the materials and that you retain all copyright notices contained in the materials. By downloading content from our website, you accept the terms of this agreement.
Presentations text content in Gatsby Literary Quotes
Slide1
Gatsby Literary Quotes
Slide2
"Whenever you feel like criticizing anyone, just remember that all the people in the world haven't had the advantages you've had."
Aphorism
Slide3
"Now it was again a green light on the dock. His count of enchanted objects had diminished by one.
"
Symbolism
Slide4
"You remind me of a—of a rose, an absolute rose.
"
Metaphor
Slide5
"A breeze blew through the room, blew curtains in at one end and out the other like pale flags."
Simile
Slide6
"When she moved there was an incessant clicking as innumerable pottery bracelets jingled up and down upon her arms.
"
Personification
Slide7
Wolfsheim
says Gatsby "would never so much look at a friend's wife.
"
Irony
Slide8
"I'd seen it. Everybody had seen it. It was a rich cream color, bright with nickel, swollen here and there in its monstrous length with triumphant hat-boxes and supper-boxes and tool-boxes, and terraced with a labyrinth of wind-shields that mirrored a dozen suns. Sitting down behind many layers of glass in a sort of green leather conservatory, we started to town." (Look at this entire example as a whole, not the many literary devices within.
)
Metaphor
Slide9
The title
The Great
Gatsby
Paradox
Slide10
"One October day in 1917."
Flashback
Slide11
"Anyhow, he gives large parties. And I like large parties. They're so intimate. At small parties there isn't any privacy."
Irony
Slide12
"His hand took hold of hers."
Alliteration
Slide13
"No—Gatsby turned out all right at the end; it is what preyed on Gatsby, what foul dust floated in the wake of his dreams that temporarily closed out my interest in the abortive sorrows and short-winded elations of men.
"
Metaphor or imagery
Slide14
"West Egg, especially, still figures in my more fantastic dreams. I see it as a night scene by El Greco.
"
Allusion
Slide15
"That voice was a deathless song.
"
Metaphor or Foreshadowing
Slide16
"It faced—or seemed to face—the whole external world for an instant, and then concentrated on you with an irresistible prejudice in your favor.
"
Oxymoron
Slide17
"In his blue gardens men and girls came and went like moths among the whisperings and the champagne and the stars."
Simile
Slide18
"Wilson's glazed eyes turned out to the
ashheaps
, where small gray clouds took on fantastic shapes and scurried here and there in the faint dawn wind.
"
Personification
Slide19
"Mr.
Wolfsheim
, forgetting the more sentimental atmosphere, began to eat with ferocious delicacy.
"
Oxymoron
Slide20
"When I came home to West Egg that night I was afraid for a moment my house was on fire.
"
Hyperbole
Slide21
"If he'd of lived, he'd of been a great man. A man….James J. Hill.
"
Allusion
---