1 Protest Procedures 2 Objectives PowerPoint Presentation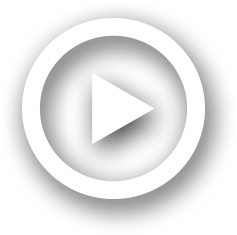 Description
Define basic facts and terms concerning protests. Discuss protests to the agency. Discuss protests to the GAO. Prepare an agency report. Describe the process after the report is filed. List the methods used to resolve protests. ID: 683977
Embed code:
Download this presentation
DownloadNote - The PPT/PDF document "1 Protest Procedures 2 Objectives" is the property of its rightful owner. Permission is granted to download and print the materials on this web site for personal, non-commercial use only, and to display it on your personal computer provided you do not modify the materials and that you retain all copyright notices contained in the materials. By downloading content from our website, you accept the terms of this agreement.
Presentations text content in 1 Protest Procedures 2 Objectives
Slide1
1
Protest
Procedures
Slide2
2
Objectives
Define basic facts and terms concerning protests
Discuss protests to the agency
Discuss protests to the GAO
Prepare an agency report
Describe the process after the report is filed
List the methods used to resolve protests
Slide3
3
Definitions
"Protest" means a written objection by an interested party to any of the following:
Objection to cancellation of solicitation or other request
An award or proposed award of contract
Termination or cancellation of an award of contract
Exclusion from the "competitive range"
An "interested party" is defined to include any offeror or prospective offeror whose direct economic interest would be affected by the award of a contract or by the failure to make the award
Slide4
4
Protests
Covered in FAR Part 33 and supplements
Common grounds for protest:
Improper agency evaluation
Lack of meaningful discussions
Defects in solicitation
Cancellation of a solicitation
Improper exclusion from the competitive range
Changes
Bias or bad faith on the party of the agency
Slide5
5
Time for Filing
Improprieties in solicitation
Protest must be filed prior to bid opening or prior to the time designated for receipt of initial proposals
General rule
The timeframe for filing a protest is
10 calendar days
after the grounds for protest were known or should have been known
Protests filed late
Although rare, a protest filed late can be heard by the GAO if it involves significant issues
Slide6
6
Protest to the Agency
Provide for inexpensive, informal, procedurally simple, and expeditious resolution of protests, in other words try to resolve at lowest level
Goals of the agency
Build confidence in the Government's acquisition system
Reduce protests to the GAO
Resolve protests within
35 days
after the protest is filed
Slide7
7
Protest to the Agency
The CO with concurrence of the contracting squadron commander is authorized to render final decisions denying protests lodged at the contracting office level
Make verbal notification to HQ ACC/LGCA after receipt of the protest
Forward a copy of all applicable documents to HQ ACC/LGCA as required
Slide8
8
Protest to the Agency
Protest shall include the following information:
Name, address, and fax and telephone numbers of protester
Solicitation or contract number
Detailed statement of legal and factual grounds for the protest, to include a description of resulting prejudice to the protester
Copies of relevant documents
Request for a ruling by agency
Statement as to the form of relief requested
All information establishing protester as an interested party
All information establishing the timeliness of the protest
Failure to substantially comply with the above info may be grounds for dismissal of the protest
Slide9
9
Protest to the Agency
Protests Before Award:
Protests that contain alleged problems in a solicitation shall be filed prior to bid opening or closing date for receipt of proposals
All other protests to the agency shall be filed no later than
ten days
after the basis of the protest is known or should have been known, (whichever is earlier)
Exception: protests challenging a procurement conducted on the basis of competitive proposals under which a debriefing is requested and, when requested, is required
Slide10
10
Protest to the Agency
Action to take upon receipt of protest:
Don't award contract unless it's justified in writing that its urgent and compelling
Inform offerors whose offers might be eligible for award
If required, request bid acceptance time
Slide11
11
Protests After Award:
A protest after award must be filed within 10 days after contract award, or within
five days
after a debriefing date, whichever is later
CO shall immediately suspend performance or terminate the awarded contract
HCA may authorize contract performance
Best interest of the United States
Urgent and compelling circumstances
Protest to the Agency
Slide12
12
Protest to the GAO
When a protest is filed, the protester must notify the CO within
one day
of filing with GAO
GAO may dismiss the protest if protester fails to furnish a copy within the 1 day
The GAO's will provide written notice that a protest has been filed
The Air Force response to a GAO bid protest must comply with GAO's bid protest regulations (4 C.F.R. § 21), FAR and its respective supplements
Slide13
13
Protest to the GAO
The CO should:
Within
one business day
of receiving the protest:
Forward a copy to the legal office
Provide a copy of the protest to the awardee, or if no award has been made, to all offerors who appear to have a reasonable prospect of receiving award
Immediately
after receiving the protest:
Verbally notify HQ ACC/LGCA of all field protests
Copy all applicable documents and forward to
HQ ACC/LGCA for informational purposes
Slide14
14
Protest to the GAO
The CO should,
immediately
after receiving the protest, consult with the cognizant legal office to determine:
Whether a stay of performance or award is required
If a stay is required, whether an override will be sought
If a stay is not required, whether a suspension of performance or termination of the contract is in the best interest of the Air Force
Whether corrective action should be taken
Whether summary dismissal should be requested
The CO should, within
10 days
after the Air Force receives the protest, provide the statement of facts and table of contents to the cognizant legal office
Slide15
15
Protest to the GAO
Contact HQ ACC/LGCA:
If the CO or SJA believes the Air Force should request a summary dismissal
To request status or ask questions on protests pending at GAO
If there is an actual or imminent protest to GAO
To request time extensions
Contracting offices shall coordinate with the Director of IM and/or Air Postal Service to establish transmittal of files
Slide16
16
Preparation of Agency Report
Format:
CO should prepare the agency report as a stand-alone report that can be submitted "as is" by SAF/AQCX or SAF/GCQ to the GAO
CO should prepare complete copies of the agency report for
GAO
Protestor
Each interested party
Either SAF/AQCX or SAF/GCQ
HQ ACC/LGCA (focal point)
CO should submit copies of the agency report:
In a 3-ring binder (not contract folders)
Each binder should be labeled with protestor's name, contract number and name of intended recipient
Slide17
17
Preparation of Agency Report
The table of contents should have
five
columns
Documents should be numbered, tabbed and identified in the table of contents
Tab 1 should contain the legal memorandum
Tab 2 should contain the contracting officer's statement of facts
Tab 3 should contain a copy of the protest
Slide18
18
Preparation of Agency Report
Slide19
19
Preparation of Agency Report
Contents
Legal Memorandum
The cognizant legal office will prepare the legal memorandum, which will include a legal analysis of each ground of protest
Contracting Officer's Statement of Facts
Actual drafting is the CO's responsibility
The statement of facts should be written in narrative form and contain three sections: overview of procurement, chronology of events and response to all allegations raised in the protest
Slide20
20
Preparation of Agency Report
Contracting officer's statement of facts:
First section contains a one paragraph overview of the procurement:
Type of solicitation protested
Solicitation number and date issued
Description of goods or services being acquired
Description of the decision protested
Name of the successful contractor, if known
Amount of contract, as awarded with options
Other pertinent background information
Slide21
21
Preparation of Agency Report
Contracting officer's statement of facts:
Second section provides a chronology of events that includes a date and a brief description of significant events in the procurement:
Date bids or proposals were originally due
Date final proposal revision requested
Date final proposal revision received
Date of final award
Other pertinent dates
Slide22
22
Preparation of Agency Report
Contracting officer's statement of facts:
Third section describes and respond to all allegations raised in the protest
Address each allegation separately
Cite specific language or facts relied upon by the protest and relevant language or facts supporting the Air Force position
Appropriate references to the FAR should also be made
References to documents contained elsewhere in the agency report should be followed by citations, including tab number and page number
Slide23
23
Preparation of Agency Report
Other documents:
Agency report should include, as appropriate:
Bid or proposal submitted by the protester
Bid or proposal of the firm which being considered for award or whose bid or proposal is being protested
All evaluation documents (including individual evaluator ratings, scores, analyses, worksheets, and interim and final ratings)
Solicitation, including amendments
Source selection and technical plans
Abstract of bids or offers
Any other relevant documents that would tend to explain the award decision or the adverse action taken with respect to the offeror's proposal
Slide24
24
Preparation of Agency Report
Proprietary or Source Selection Information:
CO should review all documents for proprietary or source selection information
Any document containing such information must be designated as "protected" in the table of contents
Protected documents include, among other things:
Any proposal or document submitted by an offeror (including the protestor) containing confidential commercial or financial information
Interim or final ratings of any offeror (including those contained in summary documents such as a competitive range determinations, source selection decision documents, or proposal assessment reports)
Past performance information of any offeror (including the protester)
Any other "source selection information" and "contractor bid and proposal information" as defined by FAR 3.104-3
Slide25
25
Protective Order
GAO will usually issue a
protective order
in a protest involving protected information
When an attorney represents the protester, AFLSA/JACN will forward the protester's copy of the agency report directly to the attorney
In the absence of a protective order, the contracting officer may include protected documents in agency reports or subsequent filings by
redacting
the material considered proprietary or source selection sensitive (In such cases, provide both original and redacted versions to SAF/AQCX (or AFLSA/JACNSAF/GCQ) and GAO)
Slide26
26
Transmission of Agency Report
CO should:
E-mail the statement of the facts and the table of contents to SAF/AQCX (copying the HQ ACC/LGCA focal point) not less than
15 days
after the AF is notified of the protest (or
seven days
from the date the express option is invoked by the GAO)
Transmit all copies of the agency report
One for the protester
One for each interested party
One for the GAO
One either for SAF/AQCX
Slide27
27
Process After
Agency Report is Filed
Comments on the agency report
Protester and all interested parties may file written comments on the agency report within
10 days
of receiving the report
Supplemental protests
Based on the information contained in the agency report, the protester may assert supplemental grounds of protest
Hearings
The GAO or any party to a protest may request a hearing in the protest
Slide28
28
Resolving the Protest
GAO Decision
Alternative Dispute Resolution "ADR"
Outcome Prediction
Settlement
Withdrawal
Slide29
29
GAO Decision
GAO decision time
The GAO has
100 calendar days
to make a decision from the time a protest is filed or
65 days
if the
express
option is used
Denial or Dismissal
Sustain
Notice to GAO
The agency has to implement the GAO's decision within
60 days
of receiving the GAO's decision
Slide30
30
Corrective Action
May be taken by the Air Force at any time
Is appropriate when a significant flaw in the procurement process is discovered or when GAO precedent suggests that the protest is sustained
Is important to minimize costs to the Air Force
Reporting requirements are identified in AFFARS 5333.104-90(c)
Slide31
31
Check out prior protest decisions at:
http://www.gao.gov/decisions/bidpro/bidpro.htm
Hungry for More?
Slide32
32
Summary
Basic facts and terms concerning protests
Discuss protests to the agency
Discuss protests to the GAO
Prepare an agency report
Describe the process after the report is filed
List the methods used to resolve protests
---