Batesville Upgrades JD Edwards and PowerPoint Presentation, PPT - DocSlides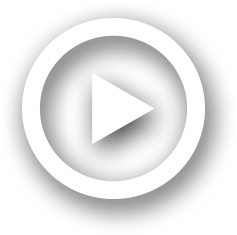 Description
E-Commerce Application in One Year. Prepared by: Vince . Cochran. Title: Application Support Analyst – ERP & . Integrations. Company: Batesville . Session ID. #: 104220 . #JDEINFOCUS . or add your own Twitter handle. ID: 686540
Embed code:
Download this presentation
DownloadNote - The PPT/PDF document "Batesville Upgrades JD Edwards and" is the property of its rightful owner. Permission is granted to download and print the materials on this web site for personal, non-commercial use only, and to display it on your personal computer provided you do not modify the materials and that you retain all copyright notices contained in the materials. By downloading content from our website, you accept the terms of this agreement.
Presentations text content in Batesville Upgrades JD Edwards and
Slide1
Batesville Upgrades JD Edwards and
E-Commerce Application in One Year
Prepared by: Vince CochranTitle: Application Support Analyst – ERP & IntegrationsCompany: Batesville
Session ID#: 104220
#JDEINFOCUS or add your own Twitter handle
Slide2
Agenda:INTRODUCTIONTHE BATESVILLE STORYAbout BatesvilleJD Edwards and Online OrderingHistory
Upgrade Objective / GoalsUpgradeHigh Level Timeline
Best Practices / Lessons LearnedDEMO
Slide3
Helping Families Honor the Lives of Those They Love
North America's Funeral Products Leader
HQ: Batesville, IndianaBurial SolutionsCremation Options
Memorial Keepsakes
Technology
SolutionsBusiness Solutions
Subsidiary of
Hillenbrand, Inc.:
Global Company
Diversified Industrial
Operations
Market-Leading Brands
Focus:
Manufacturing Excellence
Product Innovation
Superior Customer Service
Reliable Delivery
Slide4
JD EDWARDS
FINANCIAL MANAGEMENT
ASSET LIFECYCLE
MANAGEMENT
ORDER MANAGEMENT
PROCUREMENT & MANUFACTURING MANAGEMENT
Accounts Payable
Accounts Receivable
Fixed Assets
General Ledger
Capital Asset Mgt.
Equipment Cost Analysis
Condition-Based Maintenance
Sales Order Management
Inventory Management
Configurator
Advanced Pricing
Procurement
Work Orders
Product Data Mgt.
Configurator
Material Planning
History of JD Edwards at Batesville
Integrated With a Number of Different Systems
ERP2Web
E-Commerce
Vertex
Transform
DSi
Mobile
Applications
Slide5
Tech Drivers
:Current Oracle SupportUpgrade
Toolsets: Application &Tools - 9.2 Oracle 12c AIX 7.1 Server OS Web
LogicReduce Customizations:
Results – 16 down to 7
JDE Upgrade Objective and Tech Drivers
Deliver a modern user experience
with added
functionality
- Increase Productivity
- Enhance User Experience
- Simplify and Standardize Processes
- Leverage Technology for Growth
Flawlessly upgrade JD Edwards to
9.2
Slide6
JDE E1 9.2 Upgrade Timeline
Summer – Fall
2016
User Testing
Completed,
Documentation
Training
Spring
2016
Planning,
Net Change Analysis,
Application
Installation
Nov 2016
Go-Live
Spring
2016
Retrofit Mods,
IT Unit
Testing
JD Edwards Enterprise One 9.2 Upgrade
Slide7
History of Online Ordering
Initial Intent:
>>Support ordering of personalized and non-personalized cremation urns>> E
xpanded to include burial productsKey Enhancements after Initial Implementation:
High Availability with Redundant Servers
French Language Support
Customer IntegrationsNew Product Enhancements
Promotion Support
Slide8
Tech Drivers:
Modernize Look & FeelUse of Mobile DevicesSmart Search Capability
Order Pad ConvenienceSave Cart AbilityPayment IntegrationImproved Process FlowData vs. Code Driven
ERP2Web Upgrade Objective
and Tech Drivers
Provide a fresh and streamlined e-commerce experience to our end user with minimal impact on our customers and supply chain
Flawlessly upgrade ERP2Web
Slide9
2009
ERP2Web4.6InitialE-Commerce
Today35% of All Orders Placed viaE-Commerce Solution2013Rollout
Product Accessory Interchangeability
2010Rollout ERP2Web Nationwide
2017
ERP2Web5.0 UpgradeMay 2017Go-Live
ERP2Web E-Commerce
Solution 5.0 Upgrade
ERP2Web 5.0 Upgrade Timeline
Slide10
Best Practices & Lessons Learned
What Worked Well:
UPK Toolset
Streamlined documentation for JDE and ERP2WebDetailed Project Plans andTimelinesKept tasks organized and resources on objective / on time
'Streamline and Simplify' ApproachPlan for future
What We Learned:
Plan for the Unexpected
Dedicated Resources are the Key to Success
Be Flexible to Changing Resource Requirements and Customer Needs
Slide11
E-Commerce Demo
Slide12
LONGEVITY
Established in 1991.Chicagoland HQin Aurora, IL.
QUALITY
Extensive Talent for
Imaginative Solutions in JDE E-Commerce and Payments for E1 and World.
CONNECTIVITY
Deep, Real-Time
JDE Integration.
JDE Gold Partner.
Oracle Validated Integration.
SECURITY
Industry Leading PCI Capability to
Reduce Scope and Ease Compliance.
Nimble Solutions Span the Order to Cash Process. E-Commerce, Payments, Gateway, Processing.
A Tier 1 Credit Card
and ACH processor.
AGILITY
Slide13
Please complete the session evaluationWe appreciate your feedback and insightSession ID# 104220
---