Licensed, Bonded, and Insured PowerPoint Presentation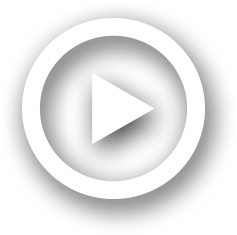 Description
Hands on Experience for over 35 Years!. Locally Owned and Operated Since 2000. Licensing. gives the owner of the business more credibility and shows more responsibility to ". You" . as the client by taking the initiative to become licensed in the City and or State of which you live.. ID: 551559
Embed code:
Download this presentation
DownloadNote - The PPT/PDF document "Licensed, Bonded, and Insured" is the property of its rightful owner. Permission is granted to download and print the materials on this web site for personal, non-commercial use only, and to display it on your personal computer provided you do not modify the materials and that you retain all copyright notices contained in the materials. By downloading content from our website, you accept the terms of this agreement.
Presentations text content in Licensed, Bonded, and Insured
Slide1
Licensed, Bonded, and Insured
Hands on Experience for over 35 Years!
Locally Owned and Operated Since 2000
Slide2
Licensing gives the owner of the business more credibility and shows more responsibility to "You" as the client by taking the initiative to become licensed in the City and or State of which you live.Bonding shows "You" the client that the person whom You do NOT know and are ALLOWING into your home will NOT violate You or Your Property in your absence.Insurance is some sort of Peace of Mind that you are covered in the event of any damage or stolen property.
Why Licensing, Bonding & Insurance Matter to You As a Potential Client…
Slide3
Standard In Your Home VisitsDog WalkingOvernight StaysCustomized Paw PlansMedication AdministrationQuick Potty Visits
What I Do…
Slide4
All Domestics Such as…All Kinds of BirdsCatsDogsFishGerbilsGoatsHorsesRabbitsEverything but Exotics like Snakes or Tarantulas…I Do NOT Do those!
Furry Friends I Care For…
Slide5
Lasts between 20-30 minutes on average each furry friend is an individual Consists of a 15 minute walk or playtime outside or inside whatever your furry friend is accustomed to.Fresh water NOT topped off, fed if appropriate time.Given Lots & Lots of Love and TLC!! Talked to and petted, brushed or given treats if okayed by Mom & Dad Made sure environment is safe and they are okay before leaving, secured in kennel if that is where they are supposed to be otherwise just told Mom & Dad will be home soon and that they love them 
What makes up a Standard Visit…
Slide6
Complimentary Meet 'N Greet VisitsI come to your house and Meet you and your furry friend find out what your individual needs are and customize "My Visits to Your Needs."If you need Medication AdministrationSpecific Dietary NeedsSpecific Exercise RestrictionsOxygen Required…How Often…How Many Liters…Medication LogHome Visit LogObtain Current Veterinary Vaccination Records
Customized Paw Plans
Slide7
An Overnight Stay Visit consists of…Staying overnight in Your home from 10 pm-7 am.It includes breakfast the following morning so there is no extra charge for a morning visit! Playtime all night! Snacks if permissible Okayed by the Mom & Dad of course… It's a slumber party!!I will water the plants if you want.Bring in the mail.15-20 minute walk the next morning.Take trash & recyclables out to curb if appropriate day.Plus you have the extra security of having someone in your home so know one thinks you are gone!It lessens the anxiety on your furry friends!! Keeping them more in their routine.It's a win, win!
What Does an Overnight Stay Mean?
Slide8
I can do Daily Dog Walking VisitsSpecifically Just Dog Walking30 minute walksFresh Water NOT topped offTreats if Okayed by Mom & DadLots of Love and TLC…Weekly Dog Walking VisitsMonday through Friday Walks 30 minute walks or Standard Visits 15 minute walks Fresh Water NOT topped offTreats if Okayed by Mom & DadLots of Love & TLC…** Holiday Visits are an Extra $25 Holiday Charge
Dog Walking… Daily or Weekly
Slide9
I am a semester short of a BSN RN so I am certainly qualified to give medication administration to your furry friends.I have been caring for furry friends of my family since 1980.I have been in the pet sitting industry professionally since 2000.I have had two years of clinical experience in Nursing school at Bethel in 2007.I personally had my own furry friend, Muggins who was like my child for 15 years, who was on oxygen therapy for lung cancer for over 1 and ½ years as well as a diabetic cat, Toby, for 5 years.
Medication Administration…
Slide10
Quick Potty Visits are Visits that are just that… Quick Potty VisitsDuration lasting 10-15 minutes.Simply running in to let the furry friend out to do their business and running out.Of course I check the water, and if necessary give Fresh NOT topped off!
And Last but Not Least… Quick Potty Visits…
Slide11
Please Ask Questions NOW. 
Question and Answer Time…
Slide12
Proud Member of…
---