Crane and Hoist Safety PowerPoint Presentation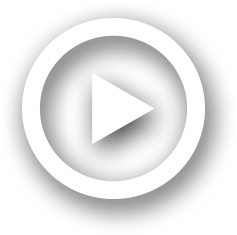 Description
Ensure hoist limit switches function properly.. Check brake function by tensioning the hoist prior to each lift operation.. Maintain a firm footing or be otherwise secured when operating the hoist.. Take up slack carefully—ensure load is balanced and load holding action is secure before continuin.... ID: 483137
Embed code:
Download this presentation
DownloadNote - The PPT/PDF document "Crane and Hoist Safety" is the property of its rightful owner. Permission is granted to download and print the materials on this web site for personal, non-commercial use only, and to display it on your personal computer provided you do not modify the materials and that you retain all copyright notices contained in the materials. By downloading content from our website, you accept the terms of this agreement.
Presentations text content in Crane and Hoist Safety
Slide1
Crane and Hoist Safety
Slide2
Ensure hoist limit switches function properly.Check brake function by tensioning the hoist prior to each lift operation.Maintain a firm footing or be otherwise secured when operating the hoist.Take up slack carefully—ensure load is balanced and load holding action is secure before continuing.Shut down a hoist that malfunctions or performs unusually and report such malfunction.
Operator Do's
Slide3
Use hook latches. Latches are to restrain slings, chains, etc. under slack conditions only.Ensure the hook latches are closed and not supporting any parts of the load.Ensure the load is free to move and will clear all obstructions.Warn personnel of an approaching load. Avoid swinging the load or hook.
Operator Do's (Cont.)
Slide4
Ensure hook travel is in the same direction as shown on the controls.Inspect the hoist regularly, replace damaged or worn parts, and keep appropriate records of maintenance.Use the hoist manufacturer's recommended parts when repairing the unit.Lubricate load wire rope or chain per hoist manufacturer's recommendations.
Operator Do's (Cont.)
Slide5
DO NOT operate the hoist until you have thoroughly read and understood the manufacturer's Manufacturing and Maintenance Instructions or Manuals.DO NOT attempt to lengthen the load wire rope or chain or repair damaged load wire rope or chain.DO NOT operate a hoist which has been modified without the manufacturer's approval.
Operator Don'ts
Slide6
DO NOT use hoist with twisted, kinked, damaged, or worn load chain or wire rope.DO NOT operate unless load is centered under hoist.DO NOT lift loads over people.DO NOT lift more than rated load for the hoist.
Operator Don'ts (Cont.)
Slide7Slide8Slide9Slide10Slide11
---