w ith Michael Maher June 18, 2014 PowerPoint Presentation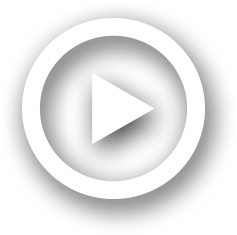 Description
7 Ways to Approach a Top REALTOR. ®. . Welcome and Introduction. Michael Maher. Founder. Generosity Generation. International Best Selling Author. . Sue Woodard. President. Vantage Production. Housekeeping. ID: 702717
Embed code:
Download this presentation
DownloadNote - The PPT/PDF document "w ith Michael Maher June 18, 2014" is the property of its rightful owner. Permission is granted to download and print the materials on this web site for personal, non-commercial use only, and to display it on your personal computer provided you do not modify the materials and that you retain all copyright notices contained in the materials. By downloading content from our website, you accept the terms of this agreement.
Presentations text content in w ith Michael Maher June 18, 2014
Slide1
w
ith Michael Maher
June 18, 2014
7 Ways to Approach a Top REALTOR
®
Slide2
Welcome and Introduction
Michael Maher
Founder
Generosity Generation
International Best Selling Author
Sue Woodard
President
Vantage Production
Slide3
Housekeeping
If you can't hear us, please call the number on your invitation email or dashboard.
We're using a phone line, not mic & speakers.
To
Dial In
To Ask Questions
Slide4
Best way to approach a Top
Realtor®
Who to approach and what NOT to do
Learn the power of the Triangle of Trust
Give updates!
The Purple Cow strategy
Its all
about relationships
Leverage 'The Gift Of Generosity'
Today's Agenda
Slide5
Michael J. Maher is
the proud
father and founder of The Generosity Generation; a group of like-minded
givers professionals who understand that giving and receiving are two sides of the same coin
. His book, (7L) The Seven Levels of Communication: Go from Relationships to Referrals
is an International Bestseller.
About Michael
Maher
Slide6
Get Real-Time Referrals!!
Post NOW on your Facebook Status:
"Quick question for my non-Realtor friends… out of curiosity, if a friend or neighbor were looking to SELL their home, who would you recommend they call FIRST?"The Best Way To Approach Top Realtors
®
Slide7
How did you get your last…Great Realtor® Referral Relationship?
The Best Way To Approach Top Realtors
®
Slide8
The #1 Best Way to Approach a Realtor® is to refer them pre-approved buyers (or ready sellers).
Who To
Approach and What NOT To Do
#1 How to Approach
Slide9
No. More. Donuts!

Who To Approach and
What NOT To Do
Repeat after me…
Slide10
The End.
Slide11
The Top Realtor® may not be your ideal target!It may be…
The buyers' agent.Open house approach!
Who
To
Approach and What NOT To Do
Slide12
"Mine asked to bring our team lunch probably 6 times and we said no. He approached my buyers' agent
. (It can be hard to get ahold of me). When I met him and heard what he believed in, I knew he was a great match for us. Now, I teach my entire team how to show buyers the benefit of using him as our preferred lender because they are guaranteed the best service possible. We aim to be the #1 referred real estate team in Athens and North Georgia and he's one of the crucial pieces of the puzzle that make that possible."
Brittany Purcell
Top Agent
NAR 30 under 30 candidate Who
To
Approach
and What NOT To Do #2 Approach Buyer's Agent
Slide13
Y
U (New Relationship)
#
3: The Triangle of
Trust
Current Realtor Relationship
Slide14
Triangle of Trust
(example)
Slide15
Michele Herndon, one of the top-producing Realtors in Tampa, FL said, "I chose both of my preferred partners by referral (by other agents) - both were referred to me and we found we have similar business models. I actually used one for our mortgage before we developed our partnership."
Tom Cain, Certified Referral Coach, Star Power Star® and RE/MAX top agent, "My current lender relationship was established when I was not able to get a loan closed where I usually do my business and I tried a new lender who was referred to me by another realtor
."
The Triangle of
Trust
Agent Referral
Slide16
Do you have a standard set of milestones that trigger communication in your process? If not, do that.
 If so, start including a plan for the Listing Agent to be included on all communication during the transaction.
*Please check with compliance for confidentiality and any other duties. It's a risk, but it's a risk worth doing right.
Give
Updates#4: Update ALL Parties*
Slide17
Cynthia Matheny of Charlotte, NC didn't find the lender's communication intrusive or disruptive!
"I switched from my last lender to one who had been consistently following up with me via handwritten note and an occasional email. I only have one "preferred" lender but have a few additional options for clients who want to "shop". The most important thing I am looking for in a lender is one who communicates throughout the transaction without me having to reach out first
…"Stacey Booker, a rising star in Spring Hill, TN"Mine represented the buyer on one of my new construction listings. He kept me so up-to-date! I sent him Buyers for 2 years before I ever met him in person. He is now a great friend with an amazing desire to grow and help me grow. Relationships and communication are key!"
Give
Updates#4: Update Listing Agent Regularly
Slide18
What product do you win with every time?
The Purple Cow
Strategy#
5: Be Different. Be Better.
Slide19
Where do you WIN? Doctor's Loan203K Renovation
Conventional Renovation80BridgeConstruction to Perm
#1 Fastest Growing Niche for my Coaching Clients who are Lenders…Referrals from Other LendersWhat products do they have that you could refer out (renovation?) and what products do you have that they don't (Doctors? Portfolio? Self-employed?)
The Purple Cow Strategy
#5: Product Differentiation
Slide20
Build The Relationship BY Helping Them Build Their Business. Build Their Business to Build Your Business.
#6: It's All About
Relationships
Slide21
Try these numbers on for size: 1420 transactions, $264 Million in volume and $5.9 Million Gross Commission
IncomeGreat career right?! That was LAST YEAR for Keller Williams' #1 Agent: Mark Spain of Atlanta, GA
"My biggest mortgage relationship moved with me from my previous company. He's NOW our office's in-house lender as well as one of my lenders. He stayed in touch with us and as opportunities arose, they got the business
."Mark Spain wasn't always MARK SPAIN. His current lender built a strong referral relationship with Mark when Mark was just
an Buyers' Agent with his dad. "MY lender is the king of contact! He sent cards all the time... mainly handwritten! Our daughters ride horses and he'd see me at a horse show. The following week I'd get a card saying 'great to see you this weekend...'! He still does it to this day! Got one this week with 'just wanted to say thanks for doing business with
me'!
He never lets up or takes the business for granted. Constantly works and earns it!"
It's All About RelationshipsWant to work with #1?
Slide22
Two Questions: What are your goals?
What is your biggest challenge right now? Go from Relationships to Referrals… it's easier than you think. Help others achieve their goals and conquer their challenges.
It's All About Relationships
Take
a sincere interest in helping them grow…
Slide23
"My lender, Brian McRae of First National Bank of St. Louis asked me, "What's your greatest challenge right now? How can I help you with that? What can I do to help you grow your business
?" Brian is so good we reference their programs (and services) on our MLS marketing remarks and have their info at all our listings. Makes MY life SO much easier!" ~ Mary Krummenacher
, Top Realtor, St. Louis MO
It's All About
RelationshipsIt's Easier than You Think…
Slide24
No cold calling? No dropping by the Office?
No MSAs? No joint ventures?
No in-house lending? Um…
WHAT?
Slide25
No. More. Donuts!

It's All About Relationships
Most Importantly…
Slide26
Make sure you are approaching the right person Implement the Triangle of Trust
Update ALL parties (2 for 1 deal!) Be different. Be better. Build… the relationship by building… THEIR
Business. Implement a Gift of Generosity (learning-based). To bring me in to speak e-mail TheGenerosityGeneration@Gmail.com. Follow me at www.Facebook.com/ReferralGuru
Please sign up and spread the word about www.FREEBonusWebinar.com.
It's All About Relationships Take Action… DO IT NOW!
Slide27
#7 Leverage The Gift of Generosity
Secret
to Life, Love, and Business:
"Give Generously & Receive Appreciatively."
~ Michael J. Maher
Slide28
The Gift of Generosity
Exciting News!
ANNOUNCEMENT!
Michael
Maher interviews top Real Estate producers and business
leaders for the Gift of Knowledge Series
Open doors
Differentiate yourself from your competition
Brand yourself as a valued partner
Build strong referral partner relationships
Gain more referrals
Available exclusively from Platinum Marketing
Slide29
Lead with a Gift of Generosity… Learning-Based
Books Audio/Video Interviews with Top Agents 
The Gift of
Generosity
Slide30
Go to www.FREEBonusWebinar.com A free bonus on Referral Mastery.
Register now (limited space, 41 seats left going into this Webinar)When? Wednesday,
June 25 from 3:00 PM - 4:00 PM EasternLearn the most important goal any business should set. Learn the one question you should ask everyone when entering a referral relationship.
Learn ONE SIMPLE AND POWERFUL QUESTION that immediately gives you knowledge about whether another professional will make a great referral source or not…
The Gift of Generosity Just For
Registering
…
Slide31
Michael Maher
Founder
Generosity Generation
International Best Selling Author
Q&A
Slide32
Thanks to everyone who submitted questions during the webinar. With dozens of questions submitted, we know many of you did not get your questions answered. We aim to serve by giving you some additional resources:
For Michael to answer your question directly, please join the conversation at www.Facebook.com/ReferralGuru. 
For Michael's Gift of Generosity, his free bonus Webinar he agreed to do, go to www.FREEBonusWebinar.com to register. Warning: There is limited space
for this webinar. Please contact Michael at 1-800-752-4363 if the webinar is full.
 One of the most powerful ways to open the door to Referral Relationships is to have Michael speak in your area. To book a Generosity Generation event - in many cases for low
or
even no cost to you - contact Michael and his
GenGen Team at TheGenerosityGeneration@Gmail.com. Note: Dates book fast. Contact Michael today as much of 2014 is already booked, and bookings for 2015 are already in process. There was a lot of buzz about The Gift of Knowledge re-launch on Platinum Marketing. All answers to those questions will be handled individually. Look for press releases and announcements this summer. To say we are VERY excited about this is an understatement. Thank YOU for being a part of our growth and continued expansion!The Gift of Generosity Q&A
Slide33
Thank you for attending
7 Ways to Approach
a
Top REALTOR
®
With Michael Maher
Want to learn more? Call 1-800-963-1900 or visit mortgagemarketguide.com
Slide34
---