BANKING SERVICES Rethinking Financial Services PowerPoint Presentation, PPT - DocSlides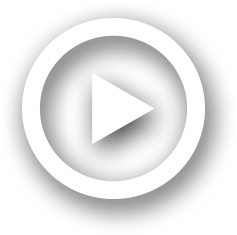 Download this presentation
DownloadNote - The PPT/PDF document "BANKING SERVICES Rethinking Financial ..." is the property of its rightful owner. Permission is granted to download and print the materials on this web site for personal, non-commercial use only, and to display it on your personal computer provided you do not modify the materials and that you retain all copyright notices contained in the materials. By downloading content from our website, you accept the terms of this agreement.
Presentations text content in BANKING SERVICES Rethinking Financial Services
Slide1
BANKING SERVICES
Rethinking Financial Services
Taking Stock of our achievements and forging the way forward
Slide2
ACCESS FRONTIER
Given Current Products
Opportunities for Banks
Where are the low hanging fruits?
Slide3
Demand vs. Supply
Slide4
17% (4.7 million) of
adults 16 years or older are banked
How many adult Tanzanians are Banked?
Slide5
In order to identify
opportunities for
the banking industry
– the unbanked is segmented to identify individuals amongst the banked who "
LOOKS LIKE
" the banked
MAIN DRIVERS OF THIS SEGMENTATION
were found to be:
- connectivity
- education levels achieved
- numeracy levels
- wealth - asset base & PPI
With this approach the unbanked is segmented into 3 segments :
Bankable segment
– with current products on offer these individual should be bankable
Development segment
– adults in this segment lacks some of the characteristics that would make them bankable – some changes are needed (either on the supply or the demand side)
Unbankable segment
– adults in this segment are so significantly different from the current bank adults that they will most likely not be banked in the short term and no changes in the market
Identifying opportunity
Slide6
Unbankable
7.6 m adults
Unbanked
23.2 m
adults
Bankable
6.6 m adults
Development
9 m adults
Is there opportunity in the unbanked?
Slide7
Age: The Bankable are skewed towards 16 to 24 years
Slide8
Education: The Bankable are skewed towards those with higher levels of education
Slide9
Financial Inclusion: The Bankable are more likely to use mobile money services
Slide10
Access: The Bankable are close to Bank Service Points and Mobile Money Agents
Slide11
Confidence: The Bankable are comfortable dealing with Banks but less comfortable going into Banks
Slide12
Cluster Distribution: The Bankable are significantly urban skewed
Slide13
The Bankable are likely to save and send money to someone in the past 12 months
Slide14
---