Parent Information Session 1 PowerPoint Presentation, PPT - DocSlides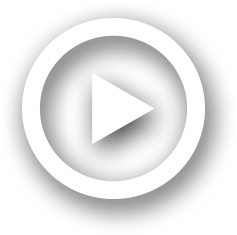 Description
30 March 2016. Jan Cuke Deputy Principal. Purpose of Assessment. Assessment . in the HSC is mainly to:. assist students in their learning. provide information on student achievement and progress in each course. ID: 549817
Embed code:
Download this presentation
DownloadNote - The PPT/PDF document "Parent Information Session 1" is the property of its rightful owner. Permission is granted to download and print the materials on this web site for personal, non-commercial use only, and to display it on your personal computer provided you do not modify the materials and that you retain all copyright notices contained in the materials. By downloading content from our website, you accept the terms of this agreement.
Presentations text content in Parent Information Session 1
Slide1
Parent Information Session 1
30 March 2016Jan Cuke Deputy Principal
Slide2
Purpose of Assessment
Assessment
in the HSC is mainly to:
assist students in their learning
provide information on student achievement and progress in each course
provide evidence that students have satisfactorily completed a course
allow reporting of the standard achieved by each student at the end of a course
.
Slide3
What can parents help?
be aware of due dates
keep an up-to-date diary of all their assessment activities and other commitments
start tasks early so that they will have time to ask for help if they need it
break tasks into smaller steps and set themselves deadlines for each step
Slide4
How can parents help?
frequently save and back up all computer work. Technology failure is generally not an acceptable excuse for submitting work late
keep all their earlier drafts and copies of their resources
keep a copy of everything they submit for marking.
Slide5
Honesty in HSC
The honesty of students in completing assessment tasks, examinations and submitted works, and of teachers and others in guiding students, strengthens the integrity of the Higher School Certificate. Throughout the assessment process, the highest level of honesty is required.
Slide6
Honesty in HSC
Dishonest behaviour carried out for the purpose of gaining unfair advantage in the assessment process constitutes malpractice, or cheating. Malpractice in any form, including plagiarism, is unacceptable.
BOSTES
treats allegations of malpractice very seriously and detected malpractice will limit a student's marks and jeopardise their HSC
Slide7
Honesty in HSC
Should malpractice be suspected, students will be required to demonstrate that all unacknowledged work is entirely their own. Serious and deliberate acts of malpractice amount to corrupt conduct and, where appropriate,
BOSTESwill
report matters to the Independent Commission Against Corruption.
Slide8
Honesty in HSC
At Blackwattle Bay we have an Assessment Review Panel whose responsibility it is to investigate any malpractice
Students (and parents) will be invited to an interview if required
In all cases of malpractice a zero mark is likely to be awarded
Slide9
Rights of Students
informed
of the assessment policies of
school
and the
BOSTES
receive
clear guidelines on the requirements of each assessment task
told
in advance of the due
date( 2 weeks)
for each assessment task
receive
feedback that assists them to review their work
query
the mark for an individual task at the time it is returned to them
request
a review of the calculation of the final assessment mark if they believe their final assessment rank is incorrect.
Slide10
Responsibilities of Students
Be familiar
with and follow the assessment requirements set by the school, and the rules in the Rules and Procedures for
HSC candidates
complete
all set tasks on time, or talk to teachers about what to do if they can't meet a deadline
not
engage in behaviour which could be considered malpractice, or cheating, including plagiarism, by ensuring that all assessment work is their own or that they acknowledge the contribution of others
follow
up any concerns with tasks at the time they are marked and returned.
Slide11
What students are provided
Assessment Booklet, Term Calendars, Misadventure Forms
Slide12
Illness or Misadventure
For both exams and assessment tasks
Illness misadventure form
Medical Certificate- dated and stating is student is not capable of doing task/exam due to specific illness
Slide13
Access for Parents
On BBC website under Assessment Link
Blackwattle Bay Website
Slide14
Other Information for Parents
Sentral
– student welfare system (parents will have access once implementation
is complete)
Online Study Handbook- Parents have access
User name –
sscblackwattlebay
Password – 56achieve
BOSTES site for everything about how the HSC works
BOSTES
Slide15
School Attendance
BOSTES has a minimum of 85% to be eligible for HSC
Days absent must be cover by a note or email from family
Email:
sscbwattle-h@det.nsw.edu.au
ATTENTION ROLLS DESK
or
Phone: 96605688 Ext 106 leave
a message
---