Hair Color 101 PowerPoint Presentation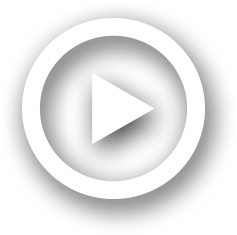 Description
Today's Goals. -. Why women color their hair-. -Hair Color Theory-. -Product Knowledge-. What Women Want:. When They Color their Hair. -A change. -To feel beautiful. -To feel understood. -Not to make a big mistake. ID: 226014
Embed code:
Download this presentation
DownloadNote - The PPT/PDF document "Hair Color 101" is the property of its rightful owner. Permission is granted to download and print the materials on this web site for personal, non-commercial use only, and to display it on your personal computer provided you do not modify the materials and that you retain all copyright notices contained in the materials. By downloading content from our website, you accept the terms of this agreement.
Presentations text content in Hair Color 101
Slide1
Hair Color 101
Slide2
Today's Goals
-
Why women color their hair-
-Hair Color Theory-
-Product Knowledge-
Slide3
What Women Want: When They Color their Hair
-A change
-To feel beautiful
-To feel understood
-Not to make a big mistake
-Great hair!
Slide4
How You Can Help: Understand their needs
-
Have you colored your hair before?
-Professionally or at home?
- What are your biggest issues with your hair?
-Damage?
-Grey?
-Dull?
Slide5
How You Can Help: Understand their needs
-
What results are you looking for
-Dramatic?
-Permanent?
-Natural?
- What are you most afraid of:
-Making a big mistake?
-A mess?
-Smell?
Slide6
Women love the transformative effect of hair color and how it refreshes their look instantly. Many professional looks and effects can now be achieved in-home with high quality L'Oreal products.Some of the most popular looks and effects that people seek include:-Covering gray hair-Root touch-ups-Trying a new shade for fun-High gloss color treatments-Highlighting
Hair Color Overview
Slide7
&
Learn Color Theory
Slide8
Primary Colors
Slide9
Secondary Colors
Slide10
Tertiary Colors
Slide11
Full Color Wheel
Slide12
Hair Color Tones
Slide13
-Hair color begins by identifying the "level" or darkness of the hair. -This is used to describe how light or dark the hair color is.-The level system eliminates consumer confusion and helps achieve predictable results across different brands and products.
Level System
Slide14
CATEGORY OF HAIR COLORLEVEL #DESCRIPTION OF DEPTHBlonde10Lightest BlondeBlonde9Light BlondeBlonde8(Medium) BlondeBlonde7Dark BlondeBrown6Light BrownBrown5(Medium) BrownBrown4Dark BrownBrown/Black3Darkest Brown/Soft BlackBlack2Brown BlackBlack1Black
Hair Color Levels & Categories
Slide15
Hair Color Levels & Tones
-After establishing the level of one's
natural or desired
hair color, next the tone of hair color is defined.
-Tone refers to the
"finish"
of a shade—its degree of warmth or coolness.
-Categorized as
warm, neutral or cool
-Usually part of the shade description (think terms like "gold" or "ash").
-No matter your level of color, you can choose from a variety of tones to help you achieve your color transformation.
-When defining a hair color, the level and tone are combined into a
letter/number combination
.
-
For example
: a warm brown color would be defined as a "5W". The number indicates the hair color level (brown), and the letter indicates that the tone is warm.
Slide16
Hair Color Tones
-
ASH (Cool)
- color which has no red or gold highlights/tones
-Will minimize red/gold/brassy tones
-
NEUTRAL
- color which has an equal amount of primary colors
-Balanced
-
BEIGE & CHAMPAGNE
- similar to a neutral, but may be more warm or cool, depending on base
-
GOLD (Warm)
- color which adds golden highlights/tones
-
RED (Warm)
- color which adds red highlights/tones
Slide17
-The number in the first position designates the level.-The next number or letter is the primary tone of the shade.-Letters can also be used to indicate the tone of the shade.
Decoding the Technical Numbers
7.4
Deep Copper
5.6
Medium Reddish Brown
Slide18
CATEGORY OF HAIR COLORLEVEL #DESCRIPTION OF DEPTHBlonde10Lightest BlondeBlonde9Light BlondeBlonde8(Medium) BlondeBlonde7Dark BlondeBrown6Light BrownBrown5(Medium) BrownBrown4Dark BrownBrown/Black3Darkest Brown/Soft BlackBlack2Brown BlackBlack1Black
Hair Color Levels & Categories
Slide19
Hair Color Tones
Slide20
Q: How do I choose the right tones within a shade?A:
Hair Color FAQs
Slide21
Q: How do I choose the best shade, color, or level for myself?A: Choose your desired shade family. For best result, stay within two shades of your natural color
Hair Color FAQs
Slide22
Product Knowledge
Slide23
L'ORÉAL Timeline:
THE Trailblazer in Hair Color
190719291952 1970199019942003200720102014 2015
First single-process hair color
L'Oréal creates the level system, the common language for hair color today
Launch of Preference
Launch of Excellence:
First crème at home hair color
Formation of L'Oréal with the invention of hair color
First tone-on-tone technology developed
First 2-step at home hair color kit
First online diagnostic tool for hair color
First tone-on-tone crème
The 1
st
Automatic, Reusable Haircolor
First haircolor developed for the mature consumer
Slide24
Semi-Permanent Hair colorTone-on-Tone Hair colorPermanent Hair colorSpecial EffectsWhat does it do?Washes out in 4 – 8 shampoosMatches natural colorDeposits artificial pigmentNo visible regrowthWashes out over time (28 shampoos)Respects natural pigmentDeposits artificial pigmentNo visible regrowthPermanently alters hair colorMatches natural color OR creates dramatically different lookRemoves natural pigmentDeposits artificial pigmentCreates visible regrowthMust be grown out or cut outPermanent alters hair colorRemoves pigment – natural and artificialCreates visible regrowthMust be grown out or cut outLevels of LiftDoes not LiftSome Lift, up to 1 LevelLifts up to 3 LevelsLifts up to 4 Levels
Different Types of Hair Color
Slide25
-When deciding to use semi-permanent hair color vs. permanent hair color, think about your desired result. Is it to blend away the first signs of gray or to enhance your natural hair color? If so, semi-permanent hair color may be the best choice. -Semi-Permanent color deposits color without lightening and does not change your natural color pigment.
Semi-Permanent Hair Color
Slide26
-Permanent Hair Color: If you want to cover grays, lighten your hair or make a more dramatic change, permanent hair color is most likely the best option for you. -You can also make a subtle change with permanent color, but it will change the natural pigment of your hair and lasts longer than semi-permanent color. -Keep in mind that as your hair grows out, you'll need to dye your roots to match the rest of your hair.
Permanent Hair Color
Slide27Slide28
BrandFeriaPreference Mousse AbsoluePreferenceExcellenceExcellence Age PerfectRoot RescueRole inPortfolioRecruit the "Bold" MillenialAnd Fashion Forward HaircoloristIncrease share of Dual/Salon UsersTarget Core of Haircolor Market with the widest range of premium shadesOwn the Gray Coverage Consumer and Increase share of BoomersRetain mature hair color users and Pre-abandonistsIncrease share of Dual/Salon Users& In-between ColorersPositionColor so multi-faceted, it shimmers.The end of dull, flat colorThe 1st automatic, reusable haircolor. Absolute color perfection in just one push. Luminous color that shines for up to 8 weeks.Over 50 shadesNothing Covers Gray Better,Nothing Protects BettersZero graysRadiant color, full of highlightsHarmoniously blended rootsTransformed hair-replenished, volume, shinePrecise Root Touch Ups, in between colorings.BenefitsPure dyes 3 x HighlightsOne push dispenser automatically mixes and keeps dyes freshFade-Defying Color+Shine SystemTriple Protection System withPro-Keratine, Ceramide, & CollagenThe 1st layered tone flattering color specially developed for mature, gray hair Shade Matching GuaranteedQuick Precision Applicator StrategyVibrant shades, intense reflects, lighteners, trendsEdited range of sophisticated top sellersIncomparable color variety,fundamentals with sophisticated reflectsFocus on natural base tones with 100% grey coverageDelicately balanced natural warm shades, with highs & lows. Base 5 & upSeamless, Permanent Color just where you need it.Target18 – 4430 – 5530-5440-65+55+35-65
L'Oréal Brands:
Slide29
Liquid/Gel
Easy to spread through hair
Natural gray coverage/new growth less noticeable
Works well on fine to medium hair
Mousse/FoamEasy to apply as shampoo/no drip mousse formulaPerfect gray coverageWorks well on all hair types
CrèmeThicker consistencyMaximum gray coverageWorks well on coarse, dry or fragile hair
Different Forms of Hair Color
Slide30
Brand EquityFeria was launched in 1998 as the first fashion and trend driven hair color brand in the marketplace with a unique color positioning: multidimensional, shimmering color with 3X highlights, the end of dull and flat color. Since then it has become known as the edgiest and trendiest shade range within the L'Oréal Paris portfolio. How the Product is DifferentEach shade is custom blended to combine three vibrant tones for multi-dimensional color that really makes a statementShades are inspired by cutting-edge fashionFéria has a low ammonia formula with built-in deep conditioners so hair is never wrecked or ravagedWho Should Use the ProductWomen who are looking for fashion-forward, head-turning color. Women with a low percentage of grayThe Hispanic consumer especially loves Féria because the shades really pop on dark hair. Féria is known for having very unique and vibrant red and black shadesTop ClaimsMulti-Faceted Shimmering Color3X HighlightsGentle, Deep ConditioningWon't Wreck or Ravage Hair
Féria
Slide31
Brand EquityAfter 10 years of research, Preference Mousse Absolue reinvents at-home hair color as its advanced technology provides the first no-mixing, reusable hair color. With one push, the perfect ratio of color and activator crème is automatically mixed in an easy to apply mousse. How the Product is DifferentThe first-ever automatic, reusable hair colorNo mixing needed- in just one push color is automatically blended into smooth foamNon-drip mousse allows for easy application even on hard to reach areasWho Should Use the ProductDual colorers (home & salon) and salon-only users. These consumers are more willing to pay more for a higher quality product. Top Claims Absolute color perfection in just one push. Fresh, brilliant, multi-tonal, color Up to 6 weeks of mirror shine Care Supreme Conditioner with UV Filter Covers grays beautifully
Mousse Absolue
Slide32
Brand EquitySuperior Preference is L'Oreal's gold standard of beautiful color and shine. Preference launched in 1970 and was the first brand to introduce the "Because I'm Worth It" message via premium product and superiority. It has become L'Oreal's #1 haircolor brand, and is the brand in our portfolio that has come to stand for elegance, sophistication and glamour. How the Product is DifferentPreference's Superior Fade-Defying Color and Shine System creates a long-lasting color spectrum with luminosity, shine, and beautiful gray coverage. Luminous color shines from every strand and defies fade-out for up to 8 weeks.Care Supreme Conditioner formulated with Golden Camelina Oil, anti-oxidant Vitamin E and UV filter helps keep first day color vibrancy and provides silky, resilient hair. Who Should Use the ProductWomen looking for luminous, long-lasting color Women with low or high percentage of greyTop Claims Up to 8 weeks of fade-defying color Care Supreme Conditioner, formulated with Shine Serum, anti- oxidant Vitamin E, and UV Filter to help keep first day color vibrancy
Preference
Slide33
Brand EquityExcellence is the only triple protection hair color that gives women the richest color and the ultimate care. All with zero grays.How the Product is DifferentOnly Excellence has a Triple Protection System which reinforces the internal structure of hair and helps protect it from damage. The results is rich, radiant, perfectly even color.The unique Pre-Color Serum with Ceramide penetrates each strand to protect fragile hair from damage before coloring. Exclusive Excellence Color comb and applicator allows you to apply color precisely and quickly.Who Should Use the ProductExcellence is perfect for that woman who colors regularly but is looking the most protective and caring hair color that will not damage her hair. She is looking for that classic natural color that provides impeccable gray coverage.Top Claims100% Long-Lasting Gray CoverageRich, Radiant Color. Revitalized HairPermanent hair color
Excellence
Slide34
Brand EquityExcellence Age Perfect is a new product developed to meet the changing hair color needs of the 55+ woman, by using technology specifically developed for mature gray hair. The result is more flattering color, full of natural highs & lows for a layered tonal effect, as if the hair was highlighted. It provides gentle, restorative care that leaves hair looking healthy, full of volume and shine. How the Product is DifferentSpecifically developed for mature hair using new grey technology.The 1st layered-tone flattering color for harmoniously blended roots The new formula addresses the consumer need for gray coverage that is more blended, less visible at the root, for a natural looking color that is more flattering to her skin toneWho Should Use the ProductWomen 55+ who are dealing with the challenges of maturing gray hair and are seeking more natural looking color and replenished hair full of volume and shineTop ClaimsRadiant color, full of highlightsZero greys- harmoniously blended rootsTransformed hair- replenished, volume, shineNew exclusive color brush for easy application
Age Perfect
Slide35
Brand EquityRoot Rescue 10 Minute Root Coloring Kit was launched in 2010 as the next generation in the root touch-up market that merges color with care and convenience. With a breakthrough applicator, guaranteed shade matching and a conditioning formula, covering grays and roots has never been so precise or easy. Just mix and color your way to seamless coverage…all in just 10 minutes. How the Product is DifferentRevolutionary Quick Precision Applicator is a self-contained, root application tool that makes coloring quick, easy and precise. 10 minute formula: The root matching formula takes only 10 minutes to retouch color and to cover stubborn grays.Unique, low-ammonia formula with built-in conditioning and an aromatic scent50% more product than the leading root touch-up competitor so no root is left behindWho Should Use the ProductWomen looking for a quick touch-up between full-color applicationsSalon users who are looking to extend their time between visitsTop ClaimsGet seamless permanent color in just 10 minutesSeamless shade matching guaranteed Low ammonia formula with built-in conditioning and aromatic scent100% gray coverageQuick Precision Applicator makes application fast, easy and precise
Root Rescue
Slide36
2015 Haircolor Innovation
GLAM LIGHTS
3 SKUs
AGE PERFECT
8 SKUs
FERIA POWERS
2 New; 4 Reno
SUMMER LIGHTS2 SKUs
Slide37
L'Oréal Paris Portfolio
Target<4035 - 5040 - 5555+Consumer MotivationThe desire to feel trendy and fashionable by transforming the appearance of one's hair.The desire to stand out as beautiful by enhancing the appearance of one's hairThe desire to hide the physical signs of age through restoring youthful appearance of one's hairThe desire to look the best possible for my age by maintaining the beauty of one's hairColor StrategyBold shades, itense reflects, lighteners, trends.Incomparable color variety,fundamentals with sophisticated reflectsFocus on natural bases and subtle ones with 100% grey coverageDelicately balanced natural warm shades, with highs & lows. Base 5 & upUSPMulti-Faceted, Shimmering Color. Never Dull, Never Flat.Luminous color that shines for up to 8 weeks. Triple Protection for Color Perfection.Rich, radiant, zero greys.The 1st layered tone flattering color specially developed for mature, gray hair RTBPure dyes3 x highlightsCare Supreme Conditioner Triple Protection System Layered Tone Technology Role within PortfolioRecruitment to colorRecruitment to permanent color All women who seek a subtle transformation and who want more than just reflectsLoyalty to color All women who want natural looking color with reassurance of 100% gray coverageRetention to colorPre-abandonist 55+ women looking to minimize the vicious cycle Artiste TranslationThe art of trend & transformationThe art of lasting luminosity & expertly crafted colorThe art of perfection in care & coverageThe art of flattering mature hair
Slide38
HAIRCOLOR DO'S
DO
Do read the instructions and make sure you're fully prepared.
Do make sure you have haircare products for after you color service that protect, enhance, and prolong the life of your hair color.
Do treat your colored hair as you would your skin and protect it from the sun.
Do have a skin-color barrier for coloring hair and a hair color stain remover.  A fun hack is a clear lip gloss to protect from staining. Also, to remove stains, eye makeup remover works great.
Slide39
HAIRCOLOR DON'TS
DON'T
Don't forget that color does not lift color.  That is why I suggest being realistic and taking small steps and not trying to go two shade lighter than your starting point.  
Don't forget to time your hair color service on a timer or your phone, etc. to prevent early color removal or too long of color application--sounds basic but is often overlooked.
Don't forget if you have extremely thick or long hair and you're pulling your color through the ends, there is a possibility that you might need two color kits.  You don't want to be caught without enough color.  
Don't wear a your favorite designer clothing when coloring your hair. Designate a shirt that you do not care about for coloring your hair.
Slide40
Remember---Apply only to the roots (new growth).-Processed hair grabs color quicker and you will end up with very dark hair at the tips and lighter at the roots if you apply the color all over.
Color Touch Ups
Slide41
WHAT'S HOT; TREND SPOTTING!
Platinum,
Sun-kissed Blonde
Violet
Copper
Slide42
www.karihill.com Download Powerpoint
---