Connect Client Training PowerPoint Presentation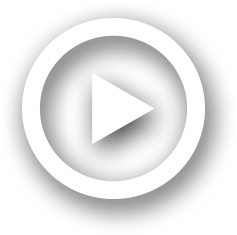 Description
Connect Client Training 1 Introduction and Overview 2 Introduction Trainer Overview Connect Client Software Icon and login Layout and features Examples of how features work Questions Questions and answers ID: 772828
Embed code:
Download this presentation
DownloadNote - The PPT/PDF document "Connect Client Training" is the property of its rightful owner. Permission is granted to download and print the materials on this web site for personal, non-commercial use only, and to display it on your personal computer provided you do not modify the materials and that you retain all copyright notices contained in the materials. By downloading content from our website, you accept the terms of this agreement.
Presentations text content in Connect Client Training
Connect Client Training 1
Introduction and Overview 2 Introduction Trainer Overview Connect Client SoftwareIcon and loginLayout and featuresExamples of how features workQuestionsQuestions and answers
Mitel Connect Client 3 Software should be uploaded on PC Or will be in the near future See Icon on desktop (shown to the right)
Logging In 4 Double click Mitel icon to open software Enter your credentials Username (provided by your IT) Password (provided by your IT) Server IP (provided by your IT)Click Remember meClick login 1 2 2 2 3 4
Logging In Home display Connect drop down Training videos and guides Dial pad Contact search bar Name, extension, and stateMore optionsContactsRecentVoicemailsMessagesEvents 5 1 2 3 4 5 6 7 8 9 10
Connect Drop Down Connect drop down Training videos and guides Allows you to access guides and videos 6 1
Dial Pad Dial pad Open up dial pad Open company directory Double click contact to call Enter phone number to call from device 7 1
Example of Dial Pad Dial pad Double click contact to call Enter phone number to call from device Will make call from selected device 8 1 3 2
Contact Search Bar Contact search bar Search your contacts by name or number 9 1
Example of Search Bar Start typing name of contact (Aaron) Will pull contacts with spelling Will show internal contact's state Will not show state of external 10 1 2 2
Example of Search Bar Click once on contact Show details and history with contact Contact Info Messages (optional) CallsVoicemailsVideo Call (optional)Screen Sharing (optional)Add participantTransferMoreDial 11 1 2 3 4 5 9 6 7 8 10
Example of Search Bar More Dial Mailbox Send Voicemail Intercom (optional) Whisper Page (optional) Alert When AvailableCall with Account Code12 1 2 3 4 5 6
Name, E xtension, & State Name, extension, and state Allows you to change your state Acts the same way as your phone Logout 13 1
State Change State Change Available In a meeting Out of office On vacation Do not disturbCustomLogout14 1 2 3 4 5 6 7
State Change Edit Example Edit/change state (Available) Check reflects current state Pencil allows you to edit state 15 1 2
Contacts Contacts Shows groups, favorites, etc. 16 1
Contacts Favorites Groups New Group or Contact Sort Change View Search BarName, phone number, etc.Example of a groupEdit group17 1 2 3 4 5 6 7 8
Example of Add Contact Adding a contact (Connect Client) Fill in appropriate information 18
Example of Add Contact (Outlook) Adding a contact (Outlook) Fill in appropriate information 19
Example of New Group Creating New Group Internal team members only Search by name or number 20
Example of Right Click Contact Right clicking on a contact Add Contact to Group Send Voicemail Send IM Schedule Conference DialAlertDouble clicking on contact to dial contact21 1 2 3 4 5 6
Call Features Incoming call prompts in corner of screen Accept or Ignore call 22 1
On a Call Features on an active call Active call displayed Mute Put call on hold Hang up Clicking call opens more options23 1 2 3 4 5
Placing call on Hold On active call Press Pause button (call on hold) Take call off hold Hang call up 24 1 2
Call on Hold & Active Call One call on hold & on an active Merge Calls Mute Place on hold Hang up Number of calls25 1 2 3 4 5
Call Features On active call (Clicking the number) Display Info on Contact or number Messages with Contact (Optional) Call history with Contact Voicemails from Contact MuteVideo call (Optional)Screen share (Optional)Record call (Optional)Add another callTransferMove call (Optional)More options Hang up Pick call back up 26 1 3 9 10 12 6 14 13 11 4 2 5 7 8
Call Features On active call (Clicking the number) More Options Send active call to your voicemail Send active call to Auto Attendant Flag active call as Malicious Call 27 1 2 3 4
Transferring Active Call On active call Click and drag to contact Release over contact (Blind Transfer) 28 1 2
Transferring Active Call On active call Drag and hold over contact (Options) Blind Transfer to contact Blind Conference with contact (Active) Park call on their phone 29 1 1 2 3 4
Transferring Active Call On active call Click number to open more Click Transfer Type Contact or external number Transfer (Blind) Consult TransferIntercom (Optional)Park call onto internal contact's phoneWhisper (Optional)Transfer to Voicemail 30 1 2 4 5 3 6 7 8 9
Recent Recent 1,000 most recent call actions 31 1
Recent Red Reflecting Arrow (Missed) Arrow pointing upward (Outbound Call) Arrow pointing downward (Inbound Call) 32 1 2 3
Voicemails Voicemails Unheard voicemails display a number Allow you to listen to voicemails Options for voicemails 33 1
Voicemails Voicemails Play Voicemail Reply (Internal only) Forward Voicemail Save Voicemail Delete VoicemailAudio source to listen to voicemailComputer or handsetCall contact or number back34 1 2 3 4 5 6 7
Messages Messages (Instant Messaging) (Optional) Conversations and History Not used to start conversations 35 1
Messages Messages (Instant Messaging) (Optional) All conversations and history Click to open conversation and more 36 1
Messages Click to open conversation and more Continue a conversation Use same features as shown previously 37 1
Events Events (Optional) Syncs with your Outlook calendar 38 1
Events Outlook events (Optional) Clicking on the meeting gives details 39 1
Events Details of Event (Optional) Meeting Name Time Date Location OrganizerParticipantsOverview40 1 2 3 4 5 6 7
Workgroups Workgroup (Optional) Status (Login and Logout) Shared mailbox feature Workgroup settings 41 1
Workgroups Workgroup (Optional) What Workgroup you are part of Log into Workgroup Alert notification toggle Turn notifications on & off SettingsDetails42 1 2 3 4 5
Workgroups Workgroup (Optional) Logged Out (Red X) Logged In (Green Check Mark) 43 1 2
Workgroup Settings Workgroup Settings (Optional) Notification settings Workgroup settings 44 1 2
Workgroup Details Workgroup Details (Optional) Calls in queue Voicemails (shared mailbox) List of calls and/or voicemails 45 2 1 3
More options More options Name, number, extension Incoming calls will ring External (setting up forwarding) My Conference information (optional) Options46 1 2 3 4 5
Options & Settings Options & settings Ringer changing Power Rules Etc. 47 1
Account Server Connected To Username Changing your password 48 1 2 3
Call Routing Setup rules based on status Change status Start Wizard Customize specific setting Set voicemail for specific state 49 2 1 3 4
Power Routing Setup rules based a specific command Rule Name When (pick a choice) Enter number Then forward calls to Save Rule50 3 2 1 4 5
Voicemail Voicemail (Setup) Change voicemail password Record name for voicemail Computer speaker Phone handset 51 1 2
Instant Messaging Instant Messaging (Optional) Enter Canned Response Click Add Canned Response 52 1 2
Outlook Sync Calendar and Contacts (Optional) Sync Calendar Sync Contacts Make Contacts public 53 1 2 3
Notifications Notification settings for: Voicemail Sounds Popups 54 2 3 1
Desk Phone Desk phone settings Wallpaper (N/A on this type phone) Ringtone 55 1 2
Softphone Softphone settings Audio source Assign softphone once logged in 56 1 2
Telephony Telephony settings Max number of concurrent calls Dial out prefix General telephony settings 57 1 2 3
Language Change Language 58
Recap on Mitel Connect Client 59 Connect Client Software Icon and login Layout and features Examples of how features work
Questions and Review 60 Any questions about the phone? Anything you want to review?
Conclusion 61 Thank you for attending our training!
---