Contour Line PowerPoint Presentation, PPT - DocSlides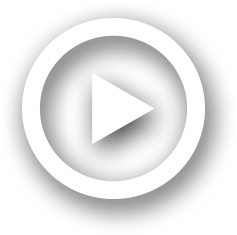 Description
A line that creates boundaries that separates one area from another. They define the edges and surface ridges of objects and figures.. . Contour line drawings are like coloring book pages. No Value (light and dark shadows and highlights). ID: 192916
Direct Link:
Link:https://www.docslides.com/faustina-dinatale/contour-line
Embed code:
Download this presentation
DownloadNote - The PPT/PDF document "Contour Line" is the property of its rightful owner. Permission is granted to download and print the materials on this web site for personal, non-commercial use only, and to display it on your personal computer provided you do not modify the materials and that you retain all copyright notices contained in the materials. By downloading content from our website, you accept the terms of this agreement.
Presentations text content in Contour Line
Slide1
Contour Line
A line that creates boundaries that separates one area from another. They define the edges and surface ridges of objects and figures.
Slide2
Contour line drawings are like coloring book pages
No Value (light and dark shadows and highlights)
No Textures (the implied look of a touchable feeing something may have)
Just the CONTOUR EDGES of shapes, colors, textures and values!
Slide3
Blind Contour Drawings:
Drawings where the artists
only
looks at the object and slowly draws what he or she sees!This student has a blinder up to make sure she doesn't peek at her paper
Slide4
Blind contour drawings will help you to focus on the details of the object you are drawing.
You are training your eye to look more closely!
INVESTIGATE!
Slide5
A blind contour drawing is drawn the same way as a contour drawing except you…
CANT LOOK AT YOUR DRAWING UNTIL YOU ARE ABSOLUTELY DONE!
Slide6
When you make a contour drawing you draw only the…
..shapes and
edges
of the color changes, surface edges and value/texture changes.
Slide7
There is no…..
VALUE!!
Slide8
TO BEGIN:
Choose an interesting object do draw.
Objects with lots of
edges are the most fun Smooth objects are not good
Slide9
Set up a screen
Large binder or books work
well, or
a box lid.
Slide10
You should tape the paper down to keep it from moving
Place your object on one side of the screen and your paper or sketchbook on the other side.
Slide11
Place your drawing material on your paper and don't lift it up until the drawing is done!
Be sure your starting point gives you enough room so you don't draw off the edge of the paper.
Slide12
Study the object and draw very slowly
Take a minute or two to just stare at the object. Notice edges and curves.
When you begin drawing where ever your EYE is on the object is exactly what your HAND is drawing.
So make your eyes move as slow as your hand.
Slide13
You are training your eyes to see and your hand to translate what the eye sees
Notice this is ONE continuous line!
Slide14
So…
TAKE YOUR TIME:
These drawing can be tedious and slow but the final drawing is not the reward, its not even supposed to look that
good! The reward is the knowledge your hand and eye gained about the object you drew as a result of the exercise.
---