Cant pay the tax you owe Publication Rev PDF document - DocSlides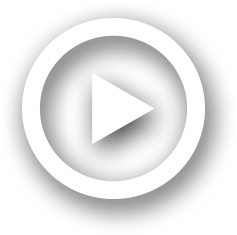 Description
12014 Catalog Number 54792N Department of the Treasury Internal Revenue Service wwwirsgov The Internal Revenue Service recognizes that many people may be having difficult times 57375nancially There can be a tax consequence to events such as job loss ID: 21095
Embed code:
DownloadNote - The PPT/PDF document "Cant pay the tax you owe Publication Re..." is the property of its rightful owner. Permission is granted to download and print the materials on this web site for personal, non-commercial use only, and to display it on your personal computer provided you do not modify the materials and that you retain all copyright notices contained in the materials. By downloading content from our website, you accept the terms of this agreement.
Presentations text content in Cant pay the tax you owe Publication Rev
Page 1 Canít pay the tax you owe? Publication 4849 (Rev. 1-2014) Catalog Number 54792N Department of the Treasury Internal Revenue Service www.irs.gov The Internal Revenue Service recognizes that many people may be having difficult times nancially. There can be a tax consequence to events such as job loss, debt forgiveness or tapping a retirement fund. IRS can help you in meeting your tax obligations. File your tax return and pay what you can on time If you cannot pay the full amount of taxes you owe, donít panic. Even though penalties and interest add up if you donít file and pay on time, you can avoid or limit these charges by filing on time, by April 15. You should also pay as much as you can by the April 15 deadline because failure-to-pay penalties and interest are due on any unpaid balance and increase the amount you owe. Taxpayers who owe but canít pay in full have several options for meeting their tax obligations. For example, you can use the Online Payment Agreement application on IRS.gov if you owe $50,000 or less in combined tax, penalties and interest to request an installment agreement and be immediately notified if the request is approved. An installment agreement allows you to make payments over time rather than paying in one lump sum. If you owe more than $50,000 you may still qualify for an installment agreement, but you will need to complete a Collection Information Statement, Form 433F. Otherwise, contact the IRS to discuss your payment options at 1-800-829-1040. The agency may be able to provide some relief such as a short-term extension to pay, an installment agreement or an offer in compromise. Additionally, taxpayers who canít meet the filing deadline can request an extension of time to file. However, an extension of time to file is not an extension of time to pay. Keep in mind, if you experience a change in marital, parental or financial status in 2013, you may now be eligible for certain tax credits, such as the Earned Income Tax Credit. If you earned less than $51,567 in 2013, check to see if you qualify for the Earned Income Tax Credit, some workers could receive as much as $6,044. Eligibility for EITC depends on your earned income and family size, among other tests. However, single people and childless workers are also eligible. If you qualify, you must file and claim the credit to get it. The online EITC Assistant can help you calculate your eligibility with ease and accuracy. Electronic Payment Options IRS offers various electronic payment options to make it as easy as possible to make a full or partial payment with your tax return. You can make payments online, by phone using a credit or debit card, or through the Electronic Federal Tax Payment System. Taxpayers who e-file their return may use the electronic funds withdrawal option for submitting an electronic payment. And you can e-file before April 15, but schedule your payment for withdrawal on April 15. For more information about filing and paying taxes, visit IRS.gov and choose 1040 Central or refer to the Form 1040 Instructions or IRS Publication 17, Your Federal Income Tax. Taxpayers can download forms and publications from IRS.gov or request a free copy by calling toll free 1-800-TAX-FORM (1-800-829-3676). DONíT t#FGSJE t1OJ t%FMZ DO File a tax return on time to avoid penalties and interest Pay what you can by April 15 Contact the IRS at 1-800-829-1040. They can help.
---