Odor and Corrosion Control PowerPoint Presentation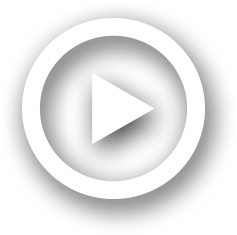 Description
Chemistries in the. Collection System. By: Tim McComas. George S. Coyne Chemical Co., Inc. Environmental Services Group. Croydon, PA 19021. tmccomas@coynechemical.com. 215-817-5306 (cell). Company Overview. ID: 709571
Embed code:
Download this presentation
DownloadNote - The PPT/PDF document "Odor and Corrosion Control" is the property of its rightful owner. Permission is granted to download and print the materials on this web site for personal, non-commercial use only, and to display it on your personal computer provided you do not modify the materials and that you retain all copyright notices contained in the materials. By downloading content from our website, you accept the terms of this agreement.
Presentations text content in Odor and Corrosion Control
Slide1
Odor and Corrosion Control Chemistries in theCollection System
By: Tim McComas
George S. Coyne Chemical Co., Inc
Environmental Services Group
Croydon, PA 19021
tmccomas@coynechemical.com
215-817-5306 (cell)
Slide2
Company OverviewCoyne Chemical146 years of chemical distributionFull line chemical distributorWater , Wastewater, and Groundwater Remediation
Supply most chemicals discussed
Distribution facilities
Paterson NJ, Croydon PA, Reading PA, Morrisville, PA
Technical support and Lab services
Slide3
Commonly Found OdorsMajor Problem: Hydrogen Sulfide (H2S)Why control H2S?How to monitor H2SSolutions to ControllingHydrogen Peroxide
Chlorine
Potassium Permanganate
Solutions to Controlling (cont):
Ferrous Chloride
Ferrous SulfateSodium HypochloriteCarbon ScrubbersAlkalinity AdjustmentEndimal ® SeriesCalcium Nitrate
Overview
Slide4
NAME
FORMULA
CHARACTERISTIC
ODOR THRESHOLD
(ppm)
Hydrogen Sulfide H2S Rotten
eggs
0.00047Ethyl Mercaptan CH3CH2-SH Decayed Cabbage 0.00019Methyl Mercaptan CH3-SH Decayed Cabbage 0.0011 Dimethyl Sulfide CH3-S-CH3 Decayed Vegetables 0.0001Sulfur Dioxide SO2 Pungent, Irritating 0.009Benzyl Mercaptan C6H5CH2-SH Putrid – Unpleasant 0.00019
Odors in the Sewer System
Slide5
Problem: Hydrogen SulfideHydrogen Sulfide (H2S) found in two formsInsoluble Sulfides
Dissolved Sulfide
Causes odor complaints and destruction of facilities
H
2
S evolves in the following ways:Found directly in wastewater flows – placed there by industrial or groundwater contributions. Not often the caseDemand customer remove the sulfideMore often H2S evolves from biological activity Bacteria reducing inorganic sulfur compounds
Slide6
The Collection System
What is the function of sanitary sewers?
Collection and transport of wastewater to the treatment plant
Sewers are large biological reactors (…whether we like it or not).
Biological processes in sewers
Good biofilms: wastewater treatment
Bad biofilms: plaque
Influence on biofilms
Slide7
Definitions
Aerobic
D.O. present
Anoxic
D.O. absent
NOxN
present
NOxN
= Nitrite-N + Nitrate-N
Anaerobic
D.O. absent
NOxN
absent
Slide8
Sulfate Reduction in Sewer Biofilms
Aerobic
Anoxic
Anaerobic
Sulfate (SO
4
2−
)
SO
4
2−
+ org matter
 H
2
S
Sulfate reduction by sulfate reducing bacteria (SRB) under anaerobic conditions
Sulfide
(H
2
S)
H
2
S + O2 
SO
4
2−
Sulfide oxidation
O
2
NO
3
-
Aerobic
Anoxic
Anaerobic
Slide9
Effects of Hydrogen Sulfide
Corrosion due to sulfuric acid formation
Autotrophic bacteria (e.g.,
Thiobacillus
sp.) oxidize hydrogen sulfide to sulfuric acid (
H
2
S + O2  H
2
SO4)
H
2
S
H
+
+HS
-
H
2
S(g)
Odor nuisance and health related problems
Slide10
H
2
S Formation
Factors Affecting H
2
S ProductionOxygen LevelWastewater Strength (BOD)TemperatureTurbulence
Slime Layer
Slide11
Henry's Law
Henry's Law: p = k
H
c
Solubility & Temperature
Reaction Kinetics
Increased turbulence
H2S(liquid) H2S(gas)
Slide12
Why Control Hydrogen Sulfide?Reasons for odor reductionSafety of employees of sewer authorities
Nuisance to people living in the general vicinity of waste treatment systems
Financial cost
Destructive to piping, instrumentation and buildings
Slide13
Toxicity
Slide14
Physical Effects
Remember
1% = 10,000 Parts Per Million (PPM)
Concentration Physical Effects
Present (%) PPM Grains/100' std ft 3(1)
0.000002 0.02 0.0013 Odor Threshold
0.000005 0.05 0.0031 Obvious and unpleasant odor
0.001 10 0.625 Safe for 8 hours exposure 0.01 100 6.48 Kills smell in 3 to 15 minutes may sting eyes and throat 0.02 200 12.96 Kills smell shortly; stings eyes and throat
Slide15Slide16
Why Control Hydrogen Sulfide Hydrogen Sulfide can be destructive to piping, instrumentation and buildings
Typically accompanying a point of agitation, hydrogen sulfide is oxidized and forms sulfuric acid
Formation of Sulfuric Acid is main cause of:
Crown corrosion
Pipe failure
Other destructive measuresHumidity in pump stations and waste treatment processes sufficient to cause the formation of sulfuric acidMay destroy electrical controls if not properly protected
Slide17
During the past 25 years regulatory changes have fundamentally altered the physical, chemical and biological properties of municipal wastewater. 
Slide18
AP/M PERMAFORM
Slide19
Hydrogen Sulfide
What's it doing to my collection system?
Sulfuric acid reacts with concrete forming calcium sulfate – essentially wet wall board!
Slide20
Surface pH
tells the whole
story
…
Slide21
Lamotte Sulfide Test Kit (LaMotte Pomeroy Method)Total Sulfides (accurately measures 0-18.0 PPM)
Dissolved Sulfides
How to Monitor Hydrogen Sulfide
Slide22
OdaLog LoggerContinual vapor phase monitoring
How to Monitor Hydrogen Sulfide
Slide23
OdaLog LoggerContinual vapor phase monitoring
How to Monitor Hydrogen Sulfide
Slide24
Solutions to Controlling Hydrogen SulfideVapor Phase
Chemical
Scrubbers
Bioscrubber
Biofilters
ChemicalLiquid Phase Chemical
Biological
Slide25
Solutions to Controlling Hydrogen Sulfide
Slide26
Solutions: Hydrogen PeroxideThe Mechanism by which Hydrogen Peroxide reacts with Hydrogen Sulfide is basic:Easily fed via metering pump to a point of application: 10 – 15 minutes detention time
Better for collection systems, not sludge
H
2
S + H
202  2H20 + SBased upon the chemistry, it would take two parts of 50% Hydrogen Peroxide to reduce one part Hydrogen Sulfide
Actual conditions experienced in the field show a 3:1 ratio is more realisticUnique property: reduces slime layers present on pipe walls
Overdosing of Hydrogen Peroxide does not cause adverse effects
Only problem caused is potentially expensive
Overdose situation yields supplemental dissolved oxygen, benefits downstream locations
Slide27
Pros:Easy to apply Systems provided by product supplierLow Freeze Point
Reacts preferentially with Hydrogen Sulfide
Actual Dosage:
1-2:1 (100% Basis)
2-4:1 (50% Basis)
No harmful side effects from overdosingOverdosing yields additional D.O.Cons:
Strong OxidizerReaction time may be problematic
10-15 minute reaction time
Potentially costly if not applied and monitored properly
Effectiveness limited to detention times Over 4 hours multiple injection points may be neededMultiple feed points may be requiredSolutions: Hydrogen Peroxide
Slide28
Solutions: Ferrous ChlorideOne of two primary iron salts used to reduce Hydrogen SulfideEarly indications show outstanding results on long detention lines
H
2
S + FeCl
2
 FeS(s) + 2HClReaction: disassociation of the iron molecule, which reacts with the sulfideForms an insoluble iron sulfide which is then reduces to elemental sulfurIron also reacts with phosphorus for the removal of phosphorus pollutant as well
Side Effects:Oxygen removed from the system (during the reaction) further enhances anaerobic conditions downstream
By forming insoluble's, iron salts enhance sludge volume formation.
Overdosing may drop the pH significantly
Slide29
Pros:Easy to handle LiquidLow freeze point (-15 to -30F)
Reacts relatively quickly
Able to work over long detention lines
Low dosage rates
Removes phosphorous
Low product cost if purchased in bulkContains twice the active ingredient (Fe) than Ferrous SulfateCons:
Reducing agent using O2
thus enhancing anaerobic conditions
Adds considerable solids
Adds sludge handling costsMy contain toxic or restrictive levels of heavy metalsForms acid byproducts thus lowering pHSolutions: Ferrous Chloride
Slide30
Solutions: Ferrous SulfateOne of two primary iron salts used to reduce Hydrogen SulfideHistory of beneficial results under certain conditionsWhile no time frame has been found, its ability to work in long runs is questionable
H
2
S + FeSO
4
 FeS(s) + H2SO4
Similar to Ferrous Chloride, it behaves as a reducing agent … promotes the extraction of oxygen from the system, enhancing anaerobic conditions
Coupled with suppressing the pH, makes for a questionable application
Current thinking is if detention times are kept to a minimum, may be an economic alternative
Additional detraction: Heated storageAdditional application equipment in colder climates
Slide31
Pros:Easy to handle LiquidReacts relatively quickly
Low product cost
Removes phosphorous
Cons:
Adds additional sulfates to the system … may reduce to sulfide
Reducing agent using O2 thus enhancing anaerobic conditionsDoes not work as well as other iron compounds over long runs
Adds considerable solids
Adds sludge handling costs
May contain toxic or restrictive levels of heavy metals
Forms acid byproducts lowers pHCrystallizes at cool temperaturesSolutions: Ferrous Sulfate
Slide32
Solutions: Sodium/Calcium NitrateNot an oxidizer. Nitrates prevent the formation of Hydrogen Sulfide from the startNitrates provide the bacteria required to form sulfides an alternative food source
Due to a food to biomass equation, effective dosage levels are difficult to ascertain
Often, a gallon of nitrate solution contains between 2 – 3.5 lbs of NO
2
/NO
3 Solutions are relatively low in concentration (store and pump large quantities)Small drums/totes not always practicalCosts associated tend to be higher than other solutions
Slide33
Pros:Easy to handle liquidRelatively safe to handleWorks well in long detention force mains
Adds no additional chemical precipitates
Calcium or Sodium based
Low freeze point
Cons:
Adds nitrates to waterways if overdosed
Takes time to build up in the systemApprox 3 – 5 days
Does not react to changes in the system
Does not reach low levels
< 1.0 mg/L H2SCan be converted in treatment plants to ammoniaDoes not reduce existing sulfidesMay require large storage capabilitiesBeware of byproductsSolutions: Calcium/Sodium Nitrate/Nitrite
Slide34
Solutions: ChlorineThe old standby for curing many wastewater industry ailments Very effective in oxidizing Hydrogen Sulfide
H
2
S + 4Cl + 4H
2O
 8HCl + H2SO4Very quick reaction ( ~2 seconds) if good mix is present … important when trying to remove odors at their point source
Downside to reaction speed means dosage rate increases almost twofold in most applicationsFeeding into wastewater flow is dangerous and expensive:
Ton Cylinders: scales, cranes, and chlorinators must be located at point of application
For use near residential neighborhoods, chlorine gas is a hazard
Less hazardous forms available (calcium hypochlorite/sodium hypochlorite), however associated costs much higher
Slide35
Pros:Reacts rapidly<2 secondsOxidizes other odorous compounds
Ammonia, Mercaptans, etc.
Available in other forms
Calcium Hypochlorite
Sodium Hypochlorite
Cons:Spills or leaks may result in chlorine gas emissionsGas feed equipment is expensive
Reacts with many compoundsActual dosage 10 – 15:1
Toxic to beneficial biological organisms
Reactions form acidic compounds which lower pH
Solutions: Chlorine
Slide36
Solutions: Potassium PermanganateStrong oxidizer which has gained considerable acceptance as an odor control agentAlso oxidizes other odorous compounds as well as other organic/inorganic compounds
H
2
S + 2KMnO
4
 2MnO2 + H2SO4 + 2K
Reacts almost instantaneously yielding manganese dioxide and sulfuric acid
Further reduction takes it down to elemental sulfur
Due to reaction speed, carful monitoring is necessary to minimize dosage/cost
Feeding requires:Dry Material Hopper type feederMixed into a solution (maximum 3%)Both are manpower intensivePhysical handling should be minimized to alleviate dusting
Slide37
Pros:Quick reactionOxidizes primarily H2SWorks well in high solids waste streams (i.e. – sludges)
Removes grease build-up in lines and wet wells
Overdosing may provide small amounts of additional D.O.
Cons:
Expensive equipment and maintenance required
Requires operator attention to manually fill feed unitCreates dust hazard when handlingHousekeeping and maintenance issues
Costly if not monitored properlyReacts with other compounds
Actual Dosage 6 – 9
Solutions: Potassium Permanganate
Slide38
Strong oxidizer which is essentially the liquid version of potassium permanganateAlso oxidizes other odorous compounds as well as other organic/inorganic compoundsCan however lead to higher usage figures/costsH
2
S + Na
2
MnO4
 2MnO2 + H2SO4 + 2Na
Reacts almost instantaneously yielding manganese dioxide and sulfuric acid
Further reduction takes it down to elemental sulfur
Due to reaction speed, carful monitoring is necessary to minimize dosage/cost
Supplied in 20% or 40% solutionSolutions: Sodium Permanganate
Slide39
Pros:Quick reactionOxidizes primarily H2SWorks well in high solids waste streams (i.e. – sludges)
Removes grease build-up in lines and wet wells
Overdosing may provide small amounts of additional D.O.
Cons:
Costly if not monitored properly
Must be handled carefully as it is a strong oxidizerHousekeeping and maintenance issues
Solutions: Sodium Permanganate
Slide40
Solutions: Alkalinity AdjustmentThe amount of Hydrogen Sulfide present in the atmosphere is dependent on the pH of the originating waste streamMain concern is dissolved sulfides, not total sulfides
The more acidic the waste stream, the more likely it is to liberate Hydrogen Sulfide into the atmosphere
Alkalinity Adjustment can be used to limit the ability of the waste water stream to liberate Hydrogen Sulfide
A pH of > 8.0 is required to limit hydrogen sulfide liberation
Slug dosing with alkaline materials does not affect the slime layer
Highly effective in treating short lengths of pipeSlime will start to reestablish as pH approaches neutral … 10-14 days between re-dosing
Slide41
SO
4
2
-
HS
-
H
2
S
H
2
S Gas
H
2
S Gas
H
2
S Gas
H
2
S
H
2
S
H
2
S
In water at pH 7
About 50% of the
d
issolved sulfide
Converts to H
2
S gas
.
Slide42
Pros:Relatively safe.Effective for long runs.Increases alkalinity along with
pH.
Adds no additional chemical solids.
Helps remove grease build-up in lines and wet wells through saponification
.
Addition of divalent ion helps promote settling in clarifiers.Cons:
Requires mixing.Need a water source for flushing.
More capital intensive than other chemical feed systems.
Freezes at 32 degrees.
Can be expensive.If magnesium hydroxide, be aware of struvite.Calcium and Magnesium Hydroxide Slurry
Slide43
Solutions: Endimal SHNewly developed liquid oxidizer formulated by Chemours Water Technologies (formerly DuPont)
Reduces Hydrogen Sulfide instantaneously upon complete mix
Found to have great success in sludge handling applications
Can replace potassium/sodium permanganate
More effective at lower dosages
Easy to feed, must handle with careSuppliers have been well schooled in the design of the storage and feed systemReduces the handling aspects for the customer
Slide44
Pros:Easy to feed liquidReacts instantaneouslyOxidizes other odorous compounds
Works well in high solids waste streams
Low equipment costs
Cost effective
Cons:
Hazardous materialProtective equipment requiredNot thought to be well suited for collection systems long retention times. Studies underway. Costly if not monitored properly
Solutions: Endimal® Series
Slide45
Cost FactorsIn analyzing cost factors, it is difficult to draw a direct comparisonFar too many variables affect the decision making processA product which may appear not the most cost effective may be the product of choice
T
rials are necessary to accurately determine product dosage and associated costs
Never a cure-all for ailments in the treatment process
Reputable suppliers should be able to demonstrate the cost effectiveness of their product to the end user
If possible, evaluate several different treatment methods prior to a decision
Slide46
Questions?
---