Tracking Devices and Apps PowerPoint Presentation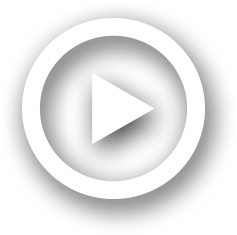 Description
Janet Bezner, PT, DPT, PhD. Overview. What can be tracked . Range of tracking devices and cost. Tracking apps. Why track?. How to select a tracking device. Fitness Tracking. Body Media Fit. Armband tracks caloric expenditure, activity levels, . ID: 448919
Embed code:
Download this presentation
DownloadNote - The PPT/PDF document "Tracking Devices and Apps" is the property of its rightful owner. Permission is granted to download and print the materials on this web site for personal, non-commercial use only, and to display it on your personal computer provided you do not modify the materials and that you retain all copyright notices contained in the materials. By downloading content from our website, you accept the terms of this agreement.
Presentations text content in Tracking Devices and Apps
Slide1Slide2
Tracking Devices and Apps
Janet Bezner, PT, DPT, PhD
Slide3
Overview
What can be tracked Range of tracking devices and costTracking appsWhy track?How to select a tracking device
Slide4
Fitness Tracking
Body Media FitArmband tracks caloric expenditure, activity levels, sleep patterns$179 – $259.00.
FitBitVariety of tracking devices from clip ons to arm bandsTracks physical activity, nutrition and sleep$60.00 to $100.00
Slide5
Fitness Tracking
Jawbone UPFlexible wristbandTracks exercise, diet, sleep$100.00
LarkBluetooth enabled braceletWakes you up by delivering pulsing vibrations on a pressure point on inner wristTracks activity and gives personalized feedback$69 - $129.00
Slide6
Fitness Tracking
BasisWrist-worn device measures HR, caloric burn, sleep patterns$199.00
Garmin VivofitWrist-worn activity trackerMonitors steps, distance, sleep, calories burned$98.00-$129.00
Slide7
Weight
Withings Wi-Fi Body ScaleSends body measurements to computer or iPhone to track gains and losses over time$150.00
Slide8
Heart Rate
MIO LinkWrist-worn heart rate monitorWorks with many apps and devicesWater resistant$99.00
Polar Loop Activity MonitorActivity tracking, calorie counter, steps, heart rate, inactive time, sleep time$90.00
Slide9
Diabetes
AgaMatrix
Mobile blood glucose tracker
Plugs into iPhone and tracks blood sugar, carbohydrate intake, insulin
Slide10
Medication Adherence
Proteus "Smart Pills"Microchipped medication tablets that track patient adherence with a smartphone appCan also detect information about the body's response to the medicine
Slide11
Fitness & Wellness Apps
Fitocracy (Android and iOS) FREEEarn points, badges and use social pressure to compete with othersPlans workouts, tracks workoutsIdeal for gym ratsHot5Fitness (iOS) FREE50 minutes of videos of men and women in a variety of programs (yoga, flexibility, abs, core, cardio, muscle strengthening)Follow pre-set workouts or build your ownSyncs with MyFitnessPal to access calories consumedJohnson & Johnson Official 7 minute workout7-minute workout using body weight, chair, wallIncludes video tutorials and a timer
Slide12
Fitness & Wellness Apps
Moves (Android FREE, iOS $3.00)
Tracks walking, cycling, running using smartphone sensors/GPS
App runs continually in background tracking activity and estimating calories burned
MyFitnessPal (Android & iOS) FREE
Physical activity and nutrition tracking
Extensive database of foods (you enter ingredients and you get calories, etc.)
Syncs with other trackers and apps (any fitness app or tracker) and adjusts daily calorie allotment based on calories burned during activity tracked
RunKeeper (Android & iOS) FREE
Activity tracker and creates workouts based on goals (get fit, lose weight)
Syncs with numerous heart rate monitors
Can create customized workouts, includes audio feedback while exercising
Slide13
Fitness & Wellness Apps
Zombies, Run! (Android & iOS) $3.00
Part "zombie apocalypse" game, part fitness app, part health app
You play the hero in the story
C
an share workouts with friends and track activity and achievement
Slide14
Fitness & Wellness Apps
Fooducate (Android and iOS) FREE
Educates about the food you eat
Barcode scanner
Provides options/replacements
Tracks food eaten
Most of the useful features require a premium plan that's $5.00 for 3 months or $15.00 for one year
HealthyOut (Android and iOS) FREE
Guide to local restaurant dishes
Can search for restaurants based on diet or dietary needs/preferences
Weight Watchers Simple Start
2 weeks of meals to jumpstart weight loss
Tracks meals also
Need a Weight Watchers eTools account or a subscription to use the app
Slide15
Fitness & Wellness Apps
TempoRun (iOS) $
3.00
Plays DJ for your workout by scanning your music library and categorizing tracks from 1 to 10 in terms of workout intensity
Can also manually assign levels to your songs
Tracks miles covered, calories burned, pace
Sickweather (iOS) FREE
Tracks illnesses and infectious diseases in your area (flu, bronchitis, chicken pox, norovirus, etc.)
Can opt to receive alerts
Slide16
Why Track?
Build awareness
To learn more about your current habits
Change starts with awareness of what you are currently doing
Create a baseline
Develop a program to progress/build/change
Measure progress
Build in rewards
Motivation
Doesn't work for everyone, but documenting progress can be a HUGE motivator for many!
Determine if a health treatment plan is working
For example, managing weight, blood pressure, cholesterol, etc.
Slide17
How to Select a Tracking Device
Almost all are between $100-$200.00
Almost all have a major flaw (there is no 'perfect' device!)
Start with a free app to see how you like it
Moves
Argus
iPhone Health
Bracelet, Watch or Clip-on?
Bracelets and watches are hard to lose (Basis, Jawbone) but can get in the way while you are working and are not always eye-catching accessories
Clip on devices are smaller and can be worn discretely
Easier to lose or send to the cleaners or washing machine
Not practical for those who wear dresses
Slide18
How to Select a Tracking Device
Step counting or more?
Many of the trackers track steps, so useful if you run or walk
Need a more sophisticated device to track other activities (bicycle, swim, sports) that is more expensive (sports watch (Garmin Vivofit))
Need heart rate monitoring?
Need sleep data?
Useful only if you have trouble sleeping
Desire to track data
Use a product that syncs with an app because most of the devices don't track over time
Slide19
Bottom Line
Tracking devices and apps are very useful and provide fairly reliable information about YOUEasy to use and learn to use$100-200 investment for a tracking deviceNot for everyoneCan be very motivating and a nice adjunct to forming healthy habitsSit less….how?
Slide20
10 Steps to Move More
Wear a tracking deviceTrack your sitting time with a stop watch or appSet a timer for a get-up break each 30 minutesUse an exercise ball as a chairPace or stand up while talking on the phoneDon't make things too convenientGet a treadmill desk or deskcycleTake meetings outside your office – walking meetingsGet up and go talk to someone rather than emailing or messagingFind ways to add walking before or after a long commute
Slide21Slide22Slide23Slide24Slide25Slide26Slide27Slide28Slide29Slide30Slide31Slide32
---