What do you know about the Book of Revelation? PowerPoint Presentation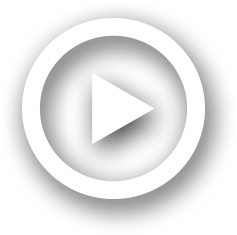 Description
What do you hope to gain from this study?. Author: John the apostle, Son of Zebedee. John wrote The Gospel of John, 1/2/3 John and Revelation. That's 15% of the NT. Only Paul wrote more and it was 50%. ID: 549826
Embed code:
Download this presentation
DownloadNote - The PPT/PDF document "What do you know about the Book of Revel..." is the property of its rightful owner. Permission is granted to download and print the materials on this web site for personal, non-commercial use only, and to display it on your personal computer provided you do not modify the materials and that you retain all copyright notices contained in the materials. By downloading content from our website, you accept the terms of this agreement.
Presentations text content in What do you know about the Book of Revelation?
Slide1Slide2
What do you know about the Book of Revelation?
Slide3
What do you hope to gain from this study?
Slide4
Author: John the apostle, Son of Zebedee
John wrote The Gospel of John, 1/2/3 John and Revelation
That's 15% of the NT
Only Paul wrote more and it was 50%
Slide5
Theories of Reigning Kingdom
Nero
Vespasian
Domitian
Slide6
Theories of Reigning Kingdom
Nero
Vespasian
Domitian
Slide7Slide8
"Few writings in all of literature have been so obsessively read with such generally disastrous results as the Book of Revelation (=the Apocalypse).
Slide9
Its
history of interpretation is largely a story of tragic misinterpretation, resulting from a fundamental misapprehension of the work's literary form and purpose."
–
Luke Timothy Johnson, The Writings of the New Testament, p.583
Slide10
Apocalyptic Literature
Apocalyptic
takes graphic images to bring oppression, trial, suffering, and persecution to light
.
Expression is often cosmic in its visions and images, indicating the solution to the problem being faced lies not in this world but in a transcendent
world
Slide11
Apocalyptic Literature
It
is highly figurative, symbolic, and
dramatic
Apocalyptic calls the believer to a radical and unswerving faith with no compromise with the world and the enemies of
faith
Slide12
Apocalyptic Literature
The
reward for unswerving faith most often lies not in this world but in the transcendent
world
Examples: Daniel
chs
. 7-12, Matthew 24 and 25, Mark 13, 2 Thessalonians
2
Slide13
Apocalyptic Literature
Apocalyptic
writing is the end of something and not always the end of the world
.
Apocalyptic is not positive toward the world, but rather negative with a positive hope for a transcendent world (God's Reign
)
Slide14
Apocalyptic Literature
Eschatology
–study of end times, can be the end of the world or imply that an event will have end time
significance.
Slide15
Apocalyptic Literature
People
are against insurmountable circumstances and their writing is a symbolic expression of how to hope in a deliverer.
Slide16Slide17
1 The
revelation from Jesus Christ, which God gave him to show his servants what must soon take place. He made it known by sending his angel to his servant John, 2 who testifies to everything he saw—that is, the word of God and the testimony of Jesus Christ.
Revelation 1:1-20
Slide18
3
 Blessed is the one who reads aloud the words of this prophecy, and blessed are those who hear it and take to heart what is written in it, because the time is near.Greetings and Doxology
Revelation 1:1-20
Slide19
4
 John,To the seven churches in the province of Asia:Grace and peace to you from him who is, and who was, and who is to come, and from the seven spirits before his throne,
Revelation 1:1-20
Slide20
5
 and from Jesus Christ, who is the faithful witness, the firstborn from the dead, and the ruler of the kings of the earth.To him who loves us and has freed us from our sins by his blood,
Revelation 1:1-20
Slide21
6
 and has made us to be a kingdom and priests to serve his God and Father—to him be glory and power for ever and ever! Amen.
Revelation 1:1-20
Slide22
7
 "Look, he is coming with the clouds,"    and "every eye will see him,even those who pierced him";    and all peoples on earth "will mourn because of him."So shall it be! Amen.
Revelation 1:1-20
Slide23
8
 "I am the Alpha and the Omega," says the Lord God, "who is, and who was, and who is to come, the Almighty."John's Vision of Christ
Revelation 1:1-20
Slide24
9
 I, John, your brother and companion in the suffering and kingdom and patient endurance that are ours in Jesus, was on the island of Patmos because of the word of God and the testimony of Jesus. 10 On the Lord's Day I was in the Spirit, and I heard behind me a loud voice like a trumpet,
Revelation 1:1-20
Slide25
11
 which said: "Write on a scroll what you see and send it to the seven churches: to Ephesus, Smyrna, Pergamum, Thyatira, Sardis, Philadelphia and Laodicea."12 I turned around to see the voice that was speaking to me. And when I turned I saw seven golden lampstands,
Revelation 1:1-20
Slide26
13
 and among the lampstands was someone like a son of man, dressed in a robe reaching down to his feet and with a golden sash around his chest. 14 The hair on his head was white like wool, as white as snow, and his eyes were like blazing fire.
Revelation 1:1-20
Slide27
His
feet were like bronze glowing in a furnace, and his voice was like the sound of rushing waters. 16 In his right hand he held seven stars, and coming out of his mouth was a sharp, double-edged sword. His face was like the sun shining in all its brilliance.
Revelation 1:1-20
Slide28
17
 When I saw him, I fell at his feet as though dead. Then he placed his right hand on me and said: "Do not be afraid. I am the First and the Last. 18 I am the Living One; I was dead, and now look, I am alive for ever and ever! And I hold the keys of death and Hades.
Revelation 1:1-20
Slide29
19
 "Write, therefore, what you have seen, what is now and what will take place later. 20 The mystery of the seven stars that you saw in my right hand and of the seven golden lampstands is this: The seven stars are the angels of the seven churches, and the seven lampstands are the seven churches.
Revelation 1:1-20
Slide30Slide31
How does knowing these things help us study the book?
Slide32
How can this apply today?
Slide33
---