1950s Pop Culture PowerPoint Presentation, PPT - DocSlides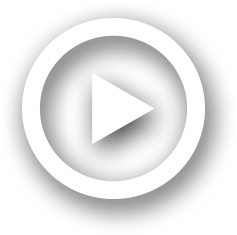 Description
Youth. Adult. Fashion. Beatniks. Hipsters. Beatnik Writers. Jack . Keruoac. Beatnik Writers. Allen Ginsberg. The first part of "Howl" presents a picture of a nightmare world; the second part is an indictment of those elements of modern society destructive to the best qualities of human nature ..... ID: 464249
Direct Link:
Link:https://www.docslides.com/lois-ondreau/1950s-pop-culture
Embed code:
Download this presentation
DownloadNote - The PPT/PDF document "1950s Pop Culture" is the property of its rightful owner. Permission is granted to download and print the materials on this web site for personal, non-commercial use only, and to display it on your personal computer provided you do not modify the materials and that you retain all copyright notices contained in the materials. By downloading content from our website, you accept the terms of this agreement.
Presentations text content in 1950s Pop Culture
Slide1
1950s Pop Culture
Slide2
Youth
Adult
Fashion
Slide3
Beatniks
Slide4
Hipsters
Slide5Slide6
Beatnik Writers
Jack
Keruoac
Slide7
Beatnik Writers
Allen Ginsberg
The first part of "Howl" presents a picture of a nightmare world; the second part is an indictment of those elements of modern society destructive to the best qualities of human nature . . . materialism, conformity, and mechanization leading toward war . . . It ends in a plea for holy living
.
—Superior Court Judge Clayton Horn, 1957
Slide8
Abstract Expressionism
Jackson Pollock
#1 Most Expensive painting in the world
= $148 million
Slide9Slide10
a multitude of uniform, unidentifiable houses lined up inflexibly, at uniform distances, on uniform roads, in a treeless communal waste, inhabited by people of the same class, the same income, the same age group, witnessing the same television performances, eating the same tasteless prefabricated foods, from the same freezers, conforming in every outward and inward respect to a common mold.—Lewis Mumford The City in History, 1961
I drive my car to supermarketThe way I take is superhigh,A superlot is where I park it,And Super Suds are what I buy.Supersalesmen sell me tonic—Super-Tone-O for Relief.The planes I ride are supersonic.In trains, I like the Super Chief.—John Updike Superman, 1954
They are not the workers . . . in the usual . . . sense of the word. These people not only work for the Organization. The ones I am talking about belong to it as well. They are the ones of our middle class who have left home, spiritually as well as physically, to take the vows of organization life.—William Whyte The Organization Man, 1956
Critics of Conformity
[The middle-class suburban child] "learns to conform to the group almost as soon as he learns anything." [Such children grow up valuing] "fitting in" [with their peers far above thinking for themselves or striving for individual achievement.]-- David Riesman The Lonely Crowd
Television was nicknamed the
"idiot box"
and called by poet T.S. Eliot
a"medium
of entertainment which permits millions of people to listen to the
same
joke at the
same
time, and yet remain
lonesome
."
Slide11
1950s
Advertisements
Slide12Slide13Slide14Slide15Slide16Slide17Slide18Slide19Slide20Slide21Slide22Slide23Slide24Slide25Slide26Slide27Slide28Slide29Slide30Slide31Slide32Slide33Slide34
---