Idaho Riparian Cadre PowerPoint Presentation, PPT - DocSlides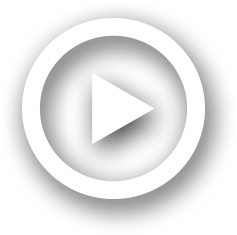 Description
Idaho Riparian Cadre Summary of 2008 – 2009 Idaho Team Members Bryce B ohn – BLM cadre lead Dan K otanski – BLM hydrologist Arn Berglund – BLM fish biologist Meribeth Lumpkin – IDL Lands Specialist ID: 765067
Embed code:
Download this presentation
DownloadNote - The PPT/PDF document "Idaho Riparian Cadre" is the property of its rightful owner. Permission is granted to download and print the materials on this web site for personal, non-commercial use only, and to display it on your personal computer provided you do not modify the materials and that you retain all copyright notices contained in the materials. By downloading content from our website, you accept the terms of this agreement.
Presentations text content in Idaho Riparian Cadre
Idaho Riparian Cadre Summary of 2008 – 2009
Idaho Team Members Bryce Bohn – BLM cadre lead Dan K otanski – BLM hydrologistArn Berglund – BLM fish biologistMeribeth Lumpkin – IDL Lands SpecialistErv Cowley – Riparian specialist consultantTim Burton – Fish biologist consultantWalt Poole – IDFG biologistNika Lepak – BLM range specialistGina Rone – FS soil scientistScott Hoefer – BLM fish biologistPaul Drury – Water engineering consultantMelanie Vining – FS hydrologist
2008 Highlights PFC and stratification for monitoring Salmon, ID 60 people University of Idaho PFC overviewKaren Launchbaugh – Range monitoring 30 undergrad and grad studentsMIM training (FS/BLM)Challis, ID20 people
2009 Highlights Steve and Tim bail within weeks of Bryce's arrival. Bryce finds out that he is now the cadre leader. He spent 2009 learning what exactly that means. L entic PFC trainingChallis, ID17 participantsLotic PFC trainingShoshone, ID23 participantsMIM overview training (Jarbidge and Shoshone field offices)Shoshone, ID32 participants
2009 Highlights Recruited 5 new members to the state cadre team. 3 BLM members 2 FS members Prepared and distributed a flyer announcing the services that the Idaho cadre are prepared to provide.
2010 Program Begin baseline inventory of the riparian resources in the Owyhee NLCS. Wetland mapping of the Owyhee NLCS with the FWS. Develop state-wide riparian inventory and monitoring IDIQ for use by field offices. Shoshone FO has a prototype PDA version of the PFC that will be field tested.MIM training on Jarbidge field office.Univ. of Idaho rangeland monitoring course.Oregon/Idaho PFC training.Willing to volunteer to begin migrating legacy PFC data into new national riparian database.Begin to insert new cadre members into trainings.
Questions
---