Read Me Modify this slide set to suit your club and your audience. Use images from your club and PowerPoint Presentation, PPT - DocSlides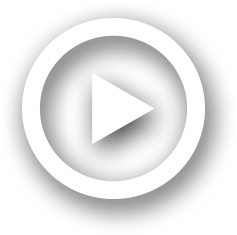 Description
Note that many slides have images embedded in their backgrounds. You can replace any slide background with a "plain" background with the Rotary logo by: . RIGHT-Click the background. Choose "Slide Design". ID: 641355
Direct Link:
Embed code:
Download this presentation
DownloadNote - The PPT/PDF document "Read Me Modify this slide set to suit yo..." is the property of its rightful owner. Permission is granted to download and print the materials on this web site for personal, non-commercial use only, and to display it on your personal computer provided you do not modify the materials and that you retain all copyright notices contained in the materials. By downloading content from our website, you accept the terms of this agreement.
Presentations text content in Read Me Modify this slide set to suit your club and your audience. Use images from your club and
Slide1
Read Me
Modify this slide set to suit your club and your audience. Use images from your club and your projects.
Note that many slides have images embedded in their backgrounds. You can replace any slide background with a "plain" background with the Rotary logo by:
RIGHT-Click the background
Choose "Slide Design"
In the right-hand panel, RIGHT-Click the background you want (with or without Rotary logo)
Choose " Apply to Selected Slides"
Slide2
Welcome to Discover Rotary
Slide3
Rotary International
, the world's oldest service club organization,
is a global network of business and professional leaders who
Provide humanitarian service
Encourage high ethical standards in all vocations
Help build goodwill and peace in the world
Over 1.2 million members in 35,000 clubs in over 200 countries
Motto:
"Service Above Self"
Slide4Slide5
The first Rotary Club was organized in 1905, by Chicago Attorney Paul P. Harris
The original four member club met for fellowship,
in rotation at member's offices -- thus, the name
Rotary
Rotary's first community service project was providing a public toilet outside the
Chicago City Hall
Slide6
Founded in January of 1916
(11 years after Rotary was founded – Club #205)
Part of District 7750
The largest and oldest of 53 clubs in the District
www.GreenvilleRotary.org
Slide7
The Rotary Club of Greenville has sponsored many projects in the
Greenville community, including:
Textile Hall
Furman's original gymnasium and Manly Field
Rotary Lake at Camp Greenville
Camp Sevier
Rotary Civic Chorale (Greenville Chorale)
14 other Upstate South Carolina Rotary clubs trace their roots to us
Slide8
Club Service
: Strengthening fellowship & networking
while ensuring the smooth functioning of the club
2.
Vocational Service
: Serving others through our professions and aspiring to high ethical standards – sharing skills and expertise through our vocations, and inspiring others in the process
Five Avenues of Service
Slide9
Five Avenues of Service
Community Service:
Projects and activities that improve
life in the local community
International Service:
Expanding Rotary's humanitarian
reach around the world and promoting
world understanding and peace
Youth Service:
Recognizes the
positive change implemented by
youth and young adults
Slide10
Club Service
Fellowship and Networking
Club meetings (2nd and 4th Tuesday noon)
Rotary CONNECT (happy hour first Monday of each month)
Fall Outing
Slide11
Club Service
Serving on a Committee that best meets your interests
Slide12
Vocational Service
Teacher of the Year Recognition Day:
Teachers are recognized and rewarded
Slide13
Career Day
: Students shadow a Rotarian for the day to
learn about their respective fields
Vocational Service
Slide14
Vocational Service
Law Enforcement Recognition Day:
Law Officers are
recognized & rewarded for their service
City Police
County Sheriff
Federal Agencies
Slide15
Roper Mountain Holiday Lights
Started in 1991
Over 20,000 vehicles each year
Over $2.1 million for science
education and community
service since beginning
Slide16
Community Service
Money Smart
: to empower adults with the basic tools to take control of their financial situation. Adults are taught to understand credit, have a budget, use banks, and develop a savings plan.
Read-to-Me
: Rotarians read to children attending day-care centers
for low-income families
Slide17
Community Service
Greenville Literacy Association: P
roviding volunteer tutors to Greenville Literacy for their adult literacy and English as a Second Language program, fund scholarships, and fund Classroom renovations
Veterans' Mentor Project:
an outreach program for returning
veterans and their families in the Upstate
Slide18
International Service
Partners in Agriculture:
Rotarians have established a program in
Haiti to teach and deploy modern agriculture, thus producing crops
to fight malnutrition in children. Presently feeding over 30,000 children and producing an exportable peanut product
.
Slide19
International Service
Clean Water:
The Rotary Club of Greenville cooperates with other
Rotary clubs to complete water projects in Honduras, Guatemala
and El Salvador
Global Grants from The Rotary Foundation provide funding
Slide20
Youth Service
Greenville Rotaract:
Founded in 2010 it is a group for young professionals from all over the Upstate who wished to create a space for networking and advancing the mission of Rotary, usually the 2nd Wednesday of the month
Interact
is Rotary's service club for young people ages 12 to 18
Early Act First Knight
is a curriculum-based character education program for elementary and middle schools
Slide21
The Rotary Foundation
Rotary's non-profit foundation that supports Rotary in the fulfillment
of the Object of Rotary and the achievement of world understanding
and peace through humanitarian, educational and cultural programs.
Slide22
The Rotary Foundation
PolioPlus
was launched by Rotary in 1985
Rotary's efforts have achieved a 99.99% reduction in the
number of Polio cases worldwide
Now working on the final countries; Pakistan, Afghanistan & Nigeria
Slide23
The Rotary Foundation
Humanitarian grants
Nutrition programs & clean water systems
Educational programs
Vocational School in Haiti
Slide24
Why Join Rotary?
Professional networking
Opportunity to serve
Personal growth
Friendship
Cultural diversity
Good citizenship
World understanding
Entertainment
Community involvement
Ethical environment
Slide25
Rotary Fees (new members)
- $188 Dues
- $50 Scholarship Funding
$25 Rotary Foundation Contribution
- $12 Directory
(optional)
- $126
Meals (1 Quarter)
TOTAL = $551
(Pro-Rated to July 1)
+
$150 Initiation Fee (1-time, waived for prior Rotarians)
Quarterly payments of $126 for meals & parking
Plus $25 Rotary Foundation contribution
Slide26
How to Join
Membership is by invitation from a Rotarian
Submit a completed application with two member (sponsor)
signatures and Resume
The Board must approve your application and then your sponsor will
introduce you as a new member during a meeting
You begin new member orientation activities and a great adventure
Slide27
What happens if I join?
Attend New Member Orientation (held the fourth Monday every month) with your spouse, sponsors, and mentor.
Set up your personal profile on the website so people can contact you, and become familiar with the website.
Attend as many of the lunch meetings as possible striving for 100% attendance. Make-up any missed meetings within two weeks.
Be a Greeter at our lunch meetings!
Slide28
What happens if I join?
Quickly identify the service-related activity - something that excites you or that you're passionate about.
When Holiday Lights rolls around, sign up to volunteer to be a part of the set up and tear down.
As you find a committee that sounds interesting, contact the Committee Chair(s) and find out how you can sit in on one or two of their meetings or shadow someone. Once you've found a committee that's right for you, simply join in and see how you can make a difference!
Slide29
Welcome to Discover Rotary
Slide30Slide31
---