Legislation and Policy Practice PowerPoint Presentation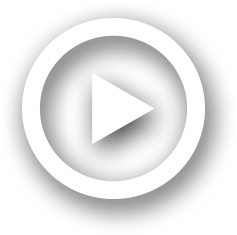 Description
Aaron Fox. Director of Government Relations. Los Angeles LGBT Center. Craig Pulsipher. State Affairs Specialist. APLA Health. Overview. About CHPRC. Rapid research process. Epidemiological overview. Federal/State HIV policy goals. ID: 754238
Embed code:
Download this presentation
DownloadNote - The PPT/PDF document "Legislation and Policy Practice" is the property of its rightful owner. Permission is granted to download and print the materials on this web site for personal, non-commercial use only, and to display it on your personal computer provided you do not modify the materials and that you retain all copyright notices contained in the materials. By downloading content from our website, you accept the terms of this agreement.
Presentations text content in Legislation and Policy Practice
Slide1
Legislation and Policy Practice
Aaron FoxDirector of Government RelationsLos Angeles LGBT CenterCraig PulsipherState Affairs SpecialistAPLA Health
Slide2
OverviewAbout CHPRC
Rapid research processEpidemiological overviewFederal/State HIV policy goalsKey HIV policy issues Key HIV programs
State legislative process
State budget process
Effective strategies for advocacyCase examples
2
Slide3
Rapid Response ResearchThe Centers will bring the most relevant and
timely evidence to bear on HIV/AIDS policy in order to develop and maintain efficient, accessible, state-of-the-art programs and services for the diverse populations of Californians living with or at risk for HIV/AIDS.3
Slide4Slide5
Epidemiological OverviewApproximately 151,493
people living with HIV (PLWH) in California in 2016Among the 132,405 persons living and diagnosed with HIV87% diagnosed61% virally suppressedApproximately 5,000 people newly diagnosed with HIV in
2016
O
ver 63% (3,212) of all HIV diagnoses among gay and bisexual menTransgender individuals, particularly transgender women, also disproportionately impactedHighest rate of infection among Blacks (42.2 per 100,000) and Latinos (14.7 per 100,000)
5
Slide6
Federal/State HIV Policy GoalsReduce new HIV infections
Increase access to care and improve health outcomes for PLWHReduce HIV-related disparities and health inequitiesAchieve a more coordinated response to the HIV epidemic6
Slide7
Key HIV Policy Issues
Slide8
Key HIV Programs
Affordable Care ActMedicaid, Medicare, Private InsuranceRyan White HIV/AIDS ProgramCDC Prevention ProgramsHousing Opportunities for Persons with HIV/AIDS (HOPWA)Substance Abuse and Mental Health Services Administration (SAMHSA) Programs
PrEP
Assistance Program
National Institutes of Health (NIH)
Slide9
Ryan White HIV/AIDS Program
Part A - funding for medical and support services to Eligible Metropolitan Areas and Transitional Grant AreasPart B  - funding to states and territories to improve the quality, availability, and organization of HIV health care and support services. Part B also includes grants for the AIDS Drug Assistance Program (ADAP)Part C - funding to local CBOs to support outpatient HIV early intervention services and ambulatory carePart D - funding to support family-centered, comprehensive care to women, infants, children and youth living with HIV
Part F - funding that supports several research, technical
assistance
and access to care programs (e.g., AETC, Dental, MAI)
Slide10
State Legislative Process
Slide11
The Players
Slide12
The RingleadersHouse leadership
Assembly: SpeakerSenate: Pro TemParty leadershipDemocrats: Majority Floor Leader,
Majority Whip
Republicans: Minority Floor
Leader, Minority WhipCaucusesSpecial InterestRacial/ethnic
Party
Religious
Gender
Sexual
Orientation
12
Slide13
More PlayersCommittees
PolicyFiscalStaffersCommitteeLeadershipPolicy/Sacramento
District
Agencies
DHCSCDPH13
Slide14
Even More PlayersBill drafters
AuthorSponsorLegislative CounselCommitteeWorking with othersCoalition
Cosponsors
14
Slide15
Bill Text Written
Bill IntroducedLawGovernor
Floor Action
Floor Action
Committee Hearings
Committee Hearings
Original House
Slide16
Important DatesFirst Monday in December: first day of the legislative session
January 1: statutes enacted in the previous year take effectEnd of February: last day to introduce a bill Mid May: last day for policy committees to hear any bill introduced in their houseLate May: last day for fiscal committees to hear bills introduced in their house
Early June: floor session only & last day for bills to get out of house of origin
Mid June: committees hear bills from other house
16
Slide17
Important Dates (cont'd)Mid July: last day for policy committees to hear any bill; summer recess begins
Mid August: summer recess endsLate August: last day for fiscal committees to hear any billMid September: last day for bills to get out of legislature; fall recess beginsMid October: last day for governor to sign or veto billsFall: organizations pitch bill ideas; legislators decide on their bill package for next year
17
Slide18
How to Read a Bill18
Bills can be found @ leginfo.legislature.ca.gov
California statutes can also be found there.
Slide19Slide20Slide21Slide22
To
see how the bill as drafted impacts current law, click on the "Today's Law As Amended" tab at the top of the page.
To compare the current version of the bill to a version prior to the most recent previous version, click on the "Compare Versions"
tab.
To see what's happened with the bill (amendments, committee votes, etc.), click on the "History" tab.
To see how members have voted on the bill in committee or on the floor, click on the "Votes" tab.
To see committee and floor analyses of the bill, which includes things like proposed amendments, how the bill affects current law, and who supports and opposes the bill, click on the "Bill Analysis" tab
.
Slide23
State Budget ProcessInitial preparation: July-August
Agency budget development: September-DecemberGovernor's budget presented: JanuaryLAO analysis published: mid-FebruaryBudget subcommittee hearings: February-MayMay revise
Conference Committee/"Big Five": June
Constitutional deadline for Legislature: June 15
thStart of fiscal year: July 1st
23
Slide24
Effective Strategies for Advocacy24
Get
grasstops
to contact the legislator
Work in coalition with other organizations
Pitch Editorials
Get a
grasstop
to write an op-ed
Organize a mass sign-on letter from experts
Meet with committee staff
Send in a position letter
Distribute a floor alert
Testify at a hearing
Arrange for an expert or affected person to testify
Meet in the Capitol with legislator or staffer
Arrange in-district visits
Organize constituents to contact legislator
Provide relevant research
Be heard
Show up
Slide25
PrEP Access
PrEP identified as important strategy to prevent new HIV infections
CHPRC developed survey
of
MSM on PrEP awareness, willingness, uptake and barriers Survey showed interest among MSM
but significant knowledge gaps and perceived
barriers around access and cost
Policy Impact
AB 2640 – Require information about PrEP
during HIV post-test counseling
PrEP Assistance Program
Slide26
HIV Criminalization
California has several outdated laws that unfairly criminalize PLWHCHPRC funded research about how laws have been usedResearch showed that women, people of color, and sex workers are disproportionately impacted
98% of convictions did not require intent to transmit
93% of convictions did not require conduct likely to transmit
0 convictions required actual transmissionPolicy ImpactSB 239 – Modernized CA HIV criminal laws
---