Liberating the License: PowerPoint Presentation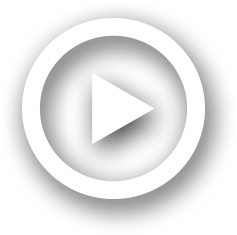 Description
Navigating Barriers to Licensing for . Formerly . Incarcerated People. Legal Services for Prisoners with Children. Re-Entry . Law Conference. San Jose State University. October . 7, . 2016. Panel:. Dominik Taylor. ID: 547779
Embed code:
Download this presentation
DownloadNote - The PPT/PDF document "Liberating the License:" is the property of its rightful owner. Permission is granted to download and print the materials on this web site for personal, non-commercial use only, and to display it on your personal computer provided you do not modify the materials and that you retain all copyright notices contained in the materials. By downloading content from our website, you accept the terms of this agreement.
Presentations text content in Liberating the License:
Slide1
Liberating the License:
Navigating Barriers to Licensing for Formerly Incarcerated People
Legal Services for Prisoners with Children
Re-Entry
Law Conference
San Jose State University
October
7,
2016
Slide2
Panel:
Dominik TaylorStaff AttorneyRoot and ReboundOakland
Adam G. SloteAttorneySlote, Links & Boreman, LLPSan Francisco
Wanda Heffernon, MD
Moderated by:
Harriette Davis
Family Unity Project Coordinator
Legal Services for Prisoners with Children
Slide3
Occupations that require licenses:
AccountantsAlcoholic Beverages for Restaurants/BarsArchitectsAttorneysAutomotive Repair and Smog CheckBarbering and CosmetologyCar SalesContractors, Electricians and PlumbersCourt ReportersDay Care for Children & Other Care HomesInsurance AgentsLimousine DriversPilotsReal Estate Agents and Mortgage BrokersStock Brokers
Social Workers
Teachers
Health Care:
Acupuncturists
Chiropractors
Dentists and Dental Hygienists
Marriage and Family Therapists
Nurses (RNs, LVNs, and Assistants)
Physicians and Physician Assistants
Pharmacists and Pharm Techs
Physical and Occupational Therapists
Psychologists and Psychiatrists
X-Ray Technicians
Phlebotomists
Slide4
Statutory authority for license denial
Most licenses are regulated by the Business and Professions Code:
"The board may deny a license pursuant to this subdivision only if the crime or act is
substantially related
to the qualifications, functions, or duties of the business or profession for which application is made." (Bus. & Prof. Code § 480.)
Teachers: Ed. Code § 44345 (e) - acts of moral turpitude, sex crimes, narcotics
Insurance agents: Ins. Code §1668 (m) - felonies, misd. related to dishonesty
Day Care: Health & Safety Code § 1596.871 - sex crimes, domestic violence, etc.
Nursing home administrators: Health & Safety Code § 1416.76 - dishonesty
Slide5
Is every crime substantially related?
DUI (first offense) by a Registered Nurse (Sulla v Board of Registered Nursing (2012) 205 CA4th 1195.)A physician's conviction for federal income tax evasion. (Windham v Board of Med. Quality Assur. (1980) 104 CA3d 461.)A real estate licensee's conviction for domestic violence. (Donley v Davi (2009) 180 CA4th 447.)A real estate broker's conviction for violation of building codes. (Robbins v Davi (2009) 175 CA4th 118.)
A real estate agent's conviction for misdemeanor unlawful intercourse with a minor. (Donaldson v Department of Real Estate (2005) 134 CA4th 948.)A car salesman's misdemeanor conviction for annoying or molesting a child. (Brewer v DMV (1979) 93 CA3d 358.)A real estate broker's misdemeanor conviction for making a false statement to obtain unemployment benefits. (Pieri v Fox (1979) 96 CA3d 802.)
Substantially Related
Not Substantially Related
Slide6
1967 Presidential Task Force Report
Recommended a general overhaul of all state and local licensing and employment regulations to eliminate irrational barriers, to require that there be a rational connection between an offense and the particular occupation and to preclude licensing authorities from flatly precluding all offenders on the ground of a lack of good moral character.
Found licensing authorities have an unrealistic view of the importance of their own profession and the potential harm to the public that might be done by unfit persons. They give inadequate weight to the interests of the convicted person, and to those of society as a whole in having the contributions of this person and in not forcing him back into a life of crime. (
Brandt v. Fox
(1979) 90 Cal.App.3d 737, 749, fn. 4.)
Slide7
7 Years Later: The 1974 Reforms
Chapter 1321 of the Statutes of 1974 substantially rewrote the provisions of law governing denial, suspension, and revocation of . . . [business or professional] licenses. (Bus. & Prof. Code, div. 1.5.) . . . [A] conviction can no longer support a denial or revocation of a license unless the crime is 'substantially related to the qualifications, functions or duties of the business or profession' in question (Bus. & Prof. Code, §§ 480, subd. (a), & 490.)"
(
Brandt v. Fox
(1979) 90 Cal.App.3d 737, 748.)
Slide8
The failure of 1974 Reforms
The 1974 reforms sought to reduce license denials based on crimes of moral turpitude.
But a DUI is not a crime of moral turpitude and it was not grounds for denial of a nursing or medical license until the courts found these crimes to be
substantially related.
The Substantial Relationship standard failed because agencies contend that almost every crime is substantially related to the qualifications, functions or duties of the profession. The California Court of Appeal rarely rules against licensing agencies.
Slide9
A hard road for those with criminal records
Health Care Agencies deny licenses based on a single DUI if there is a high blood alcohol level or accident.
Theft and dishonesty crimes result in license denials for most licenses.
Contractors, real estate and insurance applicants are likely to face license denial for two DUIs, theft, battery or other misdemeanors.
A felony record means a greater challenge.
Slide10
The right to prove rehabilitation
No person may be denied a license solely on the basis of a conviction if the person has obtained a certificate of rehabilitation (see PC § 4852.01) or has met other rehabilitation requirements. (Bus. & Prof. Code §480.)
Even when a conviction is substantially related to professional qualifications, a licensee has a due process right to present evidence of rehabilitation and mitigation at an administrative hearing. (
Arneson v Fox
(1980) 28 C3d 440, 449.)
Agencies often decide that the applicant failed to show rehabilitation because of the seriousness of the crime.
Singh v Davi
(2012) 211 CA4th 141 decided that the seriousness of a crime does not negate proof of rehabilitation.
Slide11
Rehabilitation is an effective path
The Bureau of Real Estate has the most detailed criteria at 10 CCR 2911, and administrative law judges consider rehabilitation for other agencies through the lens of this regulation.
Showing rehabilitation works, but agencies tend to grant restricted or probationary licenses even on a showing of rehabilitation.
Jobs are available in real estate, construction and insurance for those with restricted licenses.
But, employment in health care is very difficult.
Slide12
Legislative Intent for licensing reform
"In many cases, individuals seeking a professional license struggle to achieve self-sufficiency because of consideration of a dismissed record that is irrelevant to their ability to perform the job." (Analysis for AB 2396 by the Senate Rule Committee, August 19, 2014, p. 5.) Assembly Bill 2396 was sponsored by the Alameda County Board of Supervisors and supported by the California Catholic Conference, Lawyers' Committee for Civil Rights of the San Francisco Bay Area, Legal Services for Prisoners with Children, National Employment law Project, SEIU Local 1000 and the Women's Foundation of California.
47 Years after the Presidential Task Force Report
Slide13
§ 480 (c): No denial for expunged convictions
Effective January of 2015, Bus. & Prof. Code § 480 (c) provides:
"Notwithstanding any other provisions of this code, a person shall not be denied a license solely on the basis of a conviction that has been dismissed pursuant to Section 1203.4, 1203.4a, or 1203.41 of the Penal Code."
As of September 2016, agencies continue to deny professional licenses based upon misdemeanor convictions (including first-offense DUI), which have been dismissed under Penal Code §1203.4.
Slide14
Agencies disregard Section 480 (c)
By example: On June 2, 2016, the California Attorney General prepared a Statement of Issues denying the license of a registered nurse alleging:
A 2004 misdemeanor conviction for DUI while under the age of 21 and that: "On or about August 29, 2013, the Court granted Respondent's Petition for Penalty Relief under Penal Code section 1203.4 and the case was dismissed."
A 2007 misdemeanor conviction for DUI and that: "On or about June 7, 2013, the Court granted Respondent's Petition for a Record Clearance pursuant Penal Code section 1203.4 and the case was dismissed."
Slide15
How do we help our clients get licensed?
Guidance on establishing rehabilitation as early as possible
Get convictions expunged upon completion of probation
Prove rehabilitation at hearing through witnesses testimony and exhibits
Fight for public reprimands instead of probationary licenses
Challenge the substantial relationship of convictions that have no bearing
Appeal decisions to Superior Court and the Court of Appeal
File Amicus Briefs
Comment on proposed agency legislation and regulations
Speak at agency public meetings
Advocate for Finality of Decisions by Administrative Law Judges
Educate legislators and elected officials
---