Why Do People Buy Luxury Products? PowerPoint Presentation, PPT - DocSlides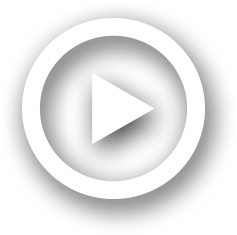 Description
YinYi Huang, Queenty. Institute . for Tourism Studies, Macau, China. Agenda. Luxury industries. Luxury industries are booming in new rich markets in Asia (Park & . Reisinger. , 2009). . Luxury . companies started to develop their business to satisfy the increasing demand from Asian markets beca.... ID: 597074
Embed code:
Download this presentation
DownloadNote - The PPT/PDF document "Why Do People Buy Luxury Products?" is the property of its rightful owner. Permission is granted to download and print the materials on this web site for personal, non-commercial use only, and to display it on your personal computer provided you do not modify the materials and that you retain all copyright notices contained in the materials. By downloading content from our website, you accept the terms of this agreement.
Presentations text content in Why Do People Buy Luxury Products?
Slide1
Why Do People Buy Luxury Products?
YinYi Huang, Queenty
Institute
for Tourism Studies, Macau, China
Slide2
Agenda
Slide3Slide4
Luxury industries
Luxury industries are booming in new rich markets in Asia (Park & Reisinger, 2009). Luxury companies started to develop their business to satisfy the increasing demand from Asian markets because of the recent economic recession in Europe (Park et al., 2008).
Slide5
Importance of this study
Customers have desire to be different and impress others by owning luxury or unique goods (Naz & Lohdi, 2016). It is critical to understand the changing perceptions and preferences of customers (Zhang & Kim, 2013).
Slide6
Research gap
Customers' needs for higher social status and better appearances (Park &
Reisinger
, 2009)
Personal feelings and emotions (
Vigneron
& Johnson, 2004)
Demographic characteristics (Hauck &
Stanforth
, 2007)
Luxury perceptions of Chinese customers in Macao
The impact
of marital status on luxury
perceptions
Slide7
Research objectives & Hypothesis
The influence of luxury perceptions of Chinese customers in Macao on luxury purchase intentions
Slide8
Research objectives & Hypothesis
The influence of marital status of Chinese customers in Macao on luxury purchase intentions.
Marital status
Purchase intentions
Single
In a relationship
Married
Slide9Slide10
Concept of luxury
Products with particular brands which can bring prestige and reputation to ownersProvide emotional benefits to the users (Sheth, Newman & Gross, 1991).
Slide11
Perceptions of luxury
Different use of a product could generate opposite opinions on consumers' perceptions and buying behaviors (Godey et al., 2012
).
Internal needs
External needs
Slide12
Internal needs
Product uniqueness
The
degree to which customers believe that a brand or a product is different from other brands or products in the same
level (
Wiedman
et al
., 2007
)
Product quality
A brand
name could reflect and offer a guaranteed quality and design (Prendergast & Wong, 2003).
Self-image
Self-image
is very important for Brazilian teens' consumer
buying preference (Gil
et al
., 2012
)
Slide13
External needs
Social statusSocial comparison theory (Festinger, 1954)Gift-givingGift-giving with luxury products (Park & Reisinger, 2009)
Slide14
Demographic factors
Age (Hauck & Stanforth, 2007)Economic condition (Dubois & Duquesne, 1993)Gender (Stokburger-Sauer & Teichmann, 2013) Marital status (Bhanot et al., 2015)
Slide15Slide16
Methodology
Quantitative
research
Slide17
Data collection
Slide18Slide19
Results
Both internal needs and external needs are positively related to purchase intentions of luxury products
Slide20
Results
Except the self-image and product uniqueness, all the factors are significantly correlated to the four aspects of purchase intentions.
Slide21
Results
Marital status do not have significant influence on purchase intention of luxury productsThe effect of marital status on perception of luxury products is not significantOnly the difference between product uniqueness and marital status is positively significant.
Slide22
Discussion
Slide23
Implications
Focus on external needs
Unique experience
Highlighting product uniqueness
Slide24Slide25
Sample size
Marital status
insufficient time
Manpower
affordances
Brand image
divorce
self-image
Limitations and future research
Slide26
Reference
Amatulli
, C., & Guido, G. (2011). Determinants of purchasing intention for fashion luxury goods in the Italian market: A laddering approach. Journal of Fashion Marketing and Management: An International Journal, 15(1), 123-136.
Bakker, M. (2005). Luxury and tailor-made Holidays, travel and tourism analyst. Chicago: Mintel International Group Ltd.
Bhanot
, S., Srinivasan, R., & Srivastava, R. K. (2014). Influence of ethnicity on uniqueness & snob value in purchase
behaviour
of luxury brands. Journal of Research in Marketing, 2(3), 172-186.
Bian
, Q., & Forsythe, S. (2012). Purchase intention for luxury brands: A cross cultural comparison. Journal of Business Research, 65(10), 1443-1451.
Boguslaw
, S. (2015). Predicting consumers´ purchase intention toward luxury fashion brands by applying several personality traits.
Cavender
, B., & Rein, S. (2009). LUXURY GOODS-Still Strong Sellers-China's luxury goods sales may perform well despite bear-market conditions. China business review, 36(2), 36.
Chen, C. Y., Chao, C. H., & Lee, Y. J. (2012). Exploration of the differences in Taiwanese women's purchasing decisions towards luxury goods and general products. African Journal of Business Management, 6(2), 548.
Dubois, B., & Duquesne, P. (1993). The market for luxury goods: Income versus culture. European Journal of Marketing, 27(1), 35-44.
Gao, L., Norton, M. J., Zhang, Z. M., & Kin-man To, C. (2009). Potential niche markets for luxury fashion goods in China. Journal of Fashion Marketing and Management: An International Journal, 13(4), 514-526.
Gentry, J. W.,
Putrevu
, S., II, C. S., &
Commuri
, S. (2001). How now Ralph Lauren? The separation of brand and product in a counterfeit culture. NA-Advances in Consumer Research Volume 28.
Gil, L. A., Kwon, K. N., Good, L. K., & Johnson, L. W. (2012). Impact of self on attitudes toward luxury brands among teens. Journal of Business Research, 65(10), 1425-1433.
Hauck, W. E., &
Stanforth
, N. (2007). Cohort perception of luxury goods and services. Journal of Fashion Marketing and Management: An International Journal, 11(2), 175-188
.
Slide27
Reference
Heinemann, G. (2008). Motivations for Chinese and Indian consumers to buy luxury brands (Doctoral dissertation, Auckland University of Technology).
Jamal, A., & Goode, M. M. (2001). Consumers and brands: a study of the impact of self-image congruence on brand preference and satisfaction. Marketing Intelligence & Planning, 19(7), 482-492.
Jansen-
Verbeke
, M. (1994). Synergy between shopping and tourism: The Japanese experience. In W. Theobald (Ed.), Global tourism: The next decade (pp. 347-362). Oxford, UK: Butterworth Heinemann
Jia
, C. (2012). Gifts or self-use? Chinese consumers' values, attitudes and purchase intention toward luxury fashion brands (Master dissertation).
Love, D. A. (2010). The effects of marital status and children on savings and portfolio choice. Review of Financial Studies, 23(1), 385-432.
Lukkarinen
, S., & Xing, W. (2012). Luxury consumer
behaviour
-a comparative case study of emerging luxury markets in China and Finland.
Naz
, U., &
Lohdi
, S. (2016) Impact of Customer Self Concept and Life Style on Luxury Goods Purchases: A Case of Females of Karachi. Arab J Bus Manage Rev, 6: 192
Niehm
, L. S., Fiore, A. M.,
Jeong
, M., & Kim, H. J. (2006). Pop-up retail's acceptability as an innovative business strategy and enhancer of the consumer shopping experience. Journal of Shopping Center Research, 13(2), 1-30.
Nueno
, J. L., &
Quelch
, J. A. (1998). The mass marketing of luxury. Business Horizons, 41(6), 61-68.
Nwankwo
, S., Hamelin, N., & Khaled, M. (2014). Consumer values, motivation and purchase intention for luxury goods. Journal of retailing and consumer services, 21(5), 735-744.
O'Cass
, A., & Frost, H. (2002). Status brands: examining the effects of non-product-related brand associations on status and conspicuous consumption. Journal of product & brand management, 11(2), 67-88.
O'Cass
, A., & McEwen, H. (2004). Exploring consumer status and conspicuous consumption. Journal of Consumer
Behaviour
, 4(1), 25-39.
Park, K. S., &
Reisinger
, Y. (2009). Cultural differences in shopping for luxury goods: Western, Asian, and Hispanic tourists. Journal of Travel & Tourism Marketing, 26(8), 762-777.
Park, H. J.,
Rabolt
, N. J., &
Sook
, J. K. (2008). Purchasing global luxury brands among young Korean consumers. Journal of Fashion Marketing and Management: An International Journal, 12(2), 244-259.
Slide28
Reference
Prendergast, G., & Wong, C. (2003). Parental influence on the purchase of luxury brands of infant apparel: an exploratory study in Hong Kong. Journal of Consumer Marketing, 20(2), 157-169.
Richins
, M. L., & Dawson, S. (1992). A consumer values orientation for materialism and its measurement: Scale development and validation. Journal of consumer research, 19(3), 303-316.
Roux, E. (1995, May). Consumer evaluation of luxury brand extensions.
InEMAC
Conference, May, ESSEC, Paris (pp. 1971-1980).
Shermach
, K. (1997). What consumers wish brand managers knew. Marketing News, 31(12), 9-17.
Sheth
, J. N., Newman, B. I., & Gross, B. L. (1991). Consumption values and market choices: Theory and applications (pp. 16-74). Cincinnati, OH: South-Western Publishing Company.
Solomon, M. R. (1983). The role of products as social stimuli: A symbolic interactionism perspective. Journal of Consumer research, 10(3), 319-329.
Stokburger
-Sauer, N. E., &
Teichmann
, K. (2013). Is luxury just a female thing? The role of gender in luxury brand consumption. Journal of Business Research, 66(7), 889-896.
Tsai, S. P. (2005). Impact of personal orientation on luxury-brand purchase value. International Journal of Market Research, 47(4), 429-454.
Vigneron
, F. and Johnson, L.W. (2004), "Measuring perceptions of brand luxury", Journal of Brand Management, Vol. 11 No. 6, pp. 484-506.
Wang, J., &
Foosiri
, P. Factors Related to Consumer Behavior on Luxury Goods Purchasing in China.
Wiedmann
, K. P.,
Hennigs
, N., &
Siebels
, A. (2007). Measuring consumers' luxury value perception: A cross-cultural framework. Academy of Marketing Science Review, 7(7), 333-361.
Wiedmann
, K. P.,
Hennigs
, N., &
Siebels
, A. (2009). Value‐based segmentation of luxury consumption behavior. Psychology & Marketing, 26(7), 625-651.
Wilcox, K., Kim, H. M., & Sen, S. (2009). Why do consumers buy counterfeit luxury brands? Journal of Marketing Research, 46(2), 247-259.
Workman, J. E., & Kidd, L. K. (2000). Use of the need for uniqueness scale to characterize fashion consumer groups. Clothing and Textiles Research Journal, 18(4), 227-236.
Zhan, L., & He, Y. (2012). Understanding luxury consumption in China: Consumer perceptions of best-known brands. Journal of Business Research, 65(10), 1452-1460.
Zhang, B., & Kim, J. H. (2013). Luxury fashion consumption in China: Factors affecting attitude and purchase intent. Journal of Retailing and Consumer Services, 20(1), 68-79.
Slide29
Thank you
YinYi
Huang, Queenty
Institute for Tourism
Studies
Macau
,
China
Email:
s136313@ift.edu.mo
queentyhuang@hotmail.com
---