Cash Doctor Mobile Application 3.0 PowerPoint Presentation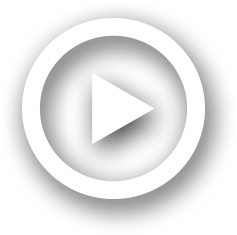 Description
577A. Team 12. The Team. Steven. : . Project Manager. Ken. : . IIV&V. Xichao. (. Clark). : . Operational Concept Engineer. Alisha. :Life . cycle planner. Ekasit. (. Alan). : . Requirement Engineer. ID: 737908
Embed code:
Download this presentation
DownloadNote - The PPT/PDF document "Cash Doctor Mobile Application 3.0" is the property of its rightful owner. Permission is granted to download and print the materials on this web site for personal, non-commercial use only, and to display it on your personal computer provided you do not modify the materials and that you retain all copyright notices contained in the materials. By downloading content from our website, you accept the terms of this agreement.
Presentations text content in Cash Doctor Mobile Application 3.0
Slide1
Cash Doctor Mobile Application 3.0
577A
Team 12
Slide2
The Team
Steven
:
Project Manager
Ken
:
IIV&V
Xichao
(
Clark)
:
Operational Concept Engineer
Alisha
:Life
cycle planner
Ekasit
(
Alan)
:
Requirement Engineer
Kshama
Krishnan
:
Prototyper
Le Zhuang (
Oliver)
:
Feasibility Analyzer
Shreya
Sharma
:
Software
Architect
Slide3
Client Name: Rob Stehlin
Project Description
Empowering consumers with the cost and quality of care by sharing pricing and review information of healthcare costs.
Slide4
Requirements
A
n industry
consumer can manually enter price information for sharing
.
System should be able to support at least 1000 simultaneous users
.
System should run on iPhone, Android, and Windows phone
.
System should be accurate within a 5 mile radius at a 90% confidence interval
.
System must be appealing to the target consumer (80% female
).
The system must be easy to use and intuitive by all users.
Slide5
Requirements
As a consumer I can compare healthcare prices
.
As a consumer I can create a review of a provider
.
As a consumer I can create a private network and join existing networks
.
As a consumer I can access my existing account by user ID and password, I can view my existing dashboard
.
As a consumer I can register as a user
.
The system shall integrates with the existing database at Cash Doc
.
A
consumer can search for healthcare pricing, provider by location, price, code, specialty.
Slide6
Requirements
As a provider I am able to push content to users that is unique to their personal profile
.
As a user, I am able to create a health profile that will attach profile specific offers from
providers.
As a user I gain access to features when I share health care
pricing
As a user I can subscribe to notifications so that I have access to relevant up-to-date information
.
As a provider I can send offerings to users that are connected to my network so that I drive volume and increase sales.
Slide7
Requirements
As a user I can filter notifications I Want to receive relating to the location, price, code, specialty, and provider
.
As a user I can find my current location so that I can access relevant providers in and around area (some mile radius
).
As a provider I can share pricing, offerings, and other content so that I can drive traffic and increase sales
.
As a corporation I can see my employees and the prices they've shared so that can encourage 
participation.
As a consumer I can rate a provider.
Slide8
Workflow
Slide9
Motivation
Win Book prioritization helped us TO conclude our motivation for picking OCR as our prototype because of the following reasons:
Highest penalty identified for OCR failure
High business value Win conditions
High Value MMF
Slide10
Where it lies
Slide11
Mock Up Flow
Slide12
Mock Ups for OCR
Slide13
Screenshots
Slide14
OCR Demo
Slide15
Risks
No experience in OCR beforehand.
Open source software is always a risk, although the Tesseract OCR is managed by Google and has the next three releases planned.
OCR open source does not produce high accuracy result. In addition, it can recognize text well only from printed materials.  Handwriting receipts will be the limitation
.
OCR might take up too much resources of the phone.
We have not addressed the component integration
Further Win condition prioritization and consolidation
Managing expectations.
Slide16
Conclusion and the road ahead
We conclude that the using the OCR open source technology was a good choice keeping in mind the time constraints and the requirements stressing on the end product.
Next, the team would focus on the next most critical tasks which are component integration and refinement of the OCR tool.
Slide17
Thanks for your patience.
Chocolates for intelligent questions

---