Background High Electric Demand Day (HEDD) Initiative PowerPoint Presentation, PPT - DocSlides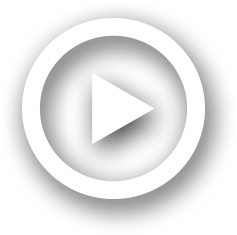 Description
OTC initiative identified link between HEDD and high ground level ozone concentrations. DEC committed to reduce NO. X. emissions by 50.8 . tpd. on high electric demand days. Established and new reduction efforts have been assessed and implemented. ID: 651033
Direct Link:
Embed code:
Download this presentation
DownloadNote - The PPT/PDF document "Background High Electric Demand Day (HED..." is the property of its rightful owner. Permission is granted to download and print the materials on this web site for personal, non-commercial use only, and to display it on your personal computer provided you do not modify the materials and that you retain all copyright notices contained in the materials. By downloading content from our website, you accept the terms of this agreement.
Presentations text content in Background High Electric Demand Day (HEDD) Initiative
Slide1
Background
High Electric Demand Day (HEDD) Initiative
OTC initiative identified link between HEDD and high ground level ozone concentrations
DEC committed to reduce NO
X
emissions by 50.8
tpd
on high electric demand days
Established and new reduction efforts have been assessed and implemented
Slide2
Established NOx RACT Regulations
Cement kilns (6 NYCRR Part 220)
Iron and steel process sources (6 NYCRR Part 216)
Coke oven batteries (6 NYCRR Part 214)
General process NO
X
sources (6 NYCRR Part 212)
Slide3
More Recent NOx reduction efforts
NOx RACT, 6 NYCRR Subpart 227-2
1
Stricter NOx emissions limits
Applies to 799 boilers & 55 combined cycle CT's, no direct changes for simple cycle turbines (
peakers)Estimated reductions of ~79 tpd of NOX (from 2007 levels)Has impacted some peakers like Holtsville & Barrett, facilities which could not use system averaging
NYSDEC NOx RACT RIS
Slide4
Still Air Quality Issues, what else?
Peaking Units (combustion turbines)
Peaking units have been identified as a significant of NO
X
emissions in need of reductions.
In NYMA 154 peakers installed prior to 1987 and 23 after (149 prior to 1975)Pre-1987 peakers are significantly less efficient than their older counterparts.
NOx (tons)
Heat Input (
MMBtu
)
Gross Load (
MWh
)
Efficiency
Pre-1987 Peakers
1,345
5,880,519
425,018
24.8%
Post-1987 Peakers
44
4,651,613
526,185
38.6%
2011 - 2014 high ozone days
Slide5
Peaker
Emissions Analysis
Emissions were analyzed for 45 days between 2011-2015 with ozone levels above 75ppb.
Pre and post – 1987
peakers
were compared.Post-1987 peakers are >90% cleaner than older units and show the kind of control which is achievable.
Pre-1987 (lbs/MMBtu)
Post-1987 (lbs/MMBtu)
Pre-1987 (
lbs
/
MWh
)
Post-1987 (lbs/MWh)
2011 NOx Rate*
0.457
0.026
6.406
0.231
2012 NOx Rate*
0.458
0.020
6.590
0.174
2013 NOx Rate*
0.460
0.011
6.012
0.102
2014 NOx Rate*
0.421
0.010
6.195
0.089
*Rates for high ozone days
Slide6
Peaker
Modeling Analysis - Ozone
Peaking units were identified in EGU and peaking EGU modeling files.
On a high ozone day shows a 4.8ppb contribution, which is estimated by the difference daily 8-hour max ozone between base case and zero-out peaking
units case.
Slide7
Conclusions
Peakers
emit significant NO
X
emissions
Most peakers were installed prior to 1987All peakers installed prior to 1987 emit NOX at a significantly higher rate than those installed after 1987.
Slide8Slide9
---