Puppy Raisers of UD New Member Meeting – Fall 2018 PowerPoint Presentation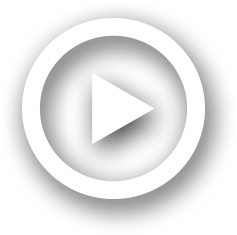 Description
Contact Information. Club Leader. : Kim . Winnington. . (kim@udpuppyclub.com). President. : . Tesa. Stone (. tastone@udel.edu. ). Vice President. : Emma van . Golen. (. emvg@udel.edu. ). Treasurer. ID: 732324
Embed code:
Download this presentation
DownloadNote - The PPT/PDF document "Puppy Raisers of UD New Member Meetin..." is the property of its rightful owner. Permission is granted to download and print the materials on this web site for personal, non-commercial use only, and to display it on your personal computer provided you do not modify the materials and that you retain all copyright notices contained in the materials. By downloading content from our website, you accept the terms of this agreement.
Presentations text content in Puppy Raisers of UD New Member Meeting – Fall 2018
Slide1
Puppy Raisers of UD
New Member Meeting – Fall 2018
Slide2
Contact Information
Club Leader
: Kim
Winnington
(kim@udpuppyclub.com)
President
:
Tesa
Stone (
tastone@udel.edu
)
Vice President
: Emma van
Golen
(
emvg@udel.edu
)
Treasurer
: Sarah Clarke (
sarcla@udel.edu
)
Secretary
:
Mia
Barkel
(
mibarkel@udel.edu
)
Webmaster
:
Steph
Mekal
(
scmekal@udel.edu
)
Seeing Eye Area Coordinator: Kim
Winnington
**Website:
udpuppyclub.com
**
**Instagram: @
proudpups
**
Slide3
What you all want to know!
How do I become a puppy sitter?
Attend two meetings (or new member meeting)
Complete a certification quiz before your new member meeting
Complete a training circle @ a new member meeting
How do I become a puppy raiser?
Be in good academic and disciplinary standing50+ hrs of puppy-sitting/puppy hrsMust have approved housingMust complete the Puppy HuntHave active club status
Slide4
Puppy Hunt
Make an album in our Facebook group
Can be found on our website under
"Resources"
Take photo (or video) of hunt items and post in facebook group (create your own album) with caption (#, and description)
Photos should demonstrate puppies behaving properly!
Several items require you to speak with an e-board member First seven items are required if you wish to raise a puppy
ex. From Puppy Hunt #44: All in the Family
Slide5
The Seeing Eye and Puppy Raising
The Seeing Eye enhances the independence, dignity, and self-confidence of blind people through the use of Seeing Eye® dogs.
The Seeing Eye is located in Morristown, NJ.
Breeds and trains
German Shepherds, Labrador Retrievers, Golden Retrievers, and Lab-Golden Crosses.
The Seeing Eye will also occasionally use
Poodles.12 times per year a group of up to 24 blind students train with their new Seeing Eye® dogs at the Morristown campus. It costs $150 for a person's first Seeing Eye® dog and $50 for each dog thereafter.
Slide6
Rules to follow with Seeing Eye® puppies
NEVER let a puppy off leash in public or outside (unless in a fenced yard)
NEVER feed a puppy people food
NEVER take a puppy on an escalator or in a revolving door
When leaving a puppy unattended he
must be in his crate
(take off ALL of his collars)Tie downs should be attached to the puppy's flat collarPuppies should stay off furnitureAlways wear sneakers or closed toed shoes while handling puppies
Our puppies go to the bathroom on command "Park Time" we do not let them eliminate en route
NEVER hit a puppy!!
Slide7
Appropriate toys and play
YES:
large balls,
Nylabones
,
Kongs
, hard rubber toys NO: Raw hides, soup bones, rope toys, anything smaller than the puppy's mouthPlease no tug-of-war, Fetch is OK (toys only please)Our puppies are NOT altered – no humping!We like Balanced Play!
Slide8
In case of an emergency
Call Puppy Raiser and Kim!!!
All medical treatment that will cost
more than $150 must be approved by The Seeing Eye
. The attending vet (not the puppy raiser) must call and speak to a Seeing Eye veterinarian
In case of extreme traumas: have pup stabilized and given essential treatment, but make sure a Seeing Eye vet is contacted as soon as possible
Vet forms can be found online by puppy raisers
Slide9
Puppy Sitting
The puppy raiser should give
you puppy kit and instructions, leash & training collar/martingale, food, tie down/crate
(make sure you have these! – before the raiser leaves)
Be on time picking up and returning a puppy
Keep raisers updated! Always ask before doing something with a pup. Don't just assume anything.
You may only sit
one
puppy at a time!
Make sure puppies are placed
in crates if left alone, NEVER leave a puppy on a tie down
Understand that
all puppies are different!
What may be OK for one puppy, might not for another. Respect the raisers wishes

Ask for help if you need it!
Slide10
Things to always have with you
Puppy Kit:
Copy of TSE health card
Copy of rabies certificate
Emergency contact numbers
Seeing Eye I.D. card
Poop bags!!
Paper towels
Soapy water/ vinegar and water
Bowl
Toys
On puppy:
Bandana or vest
Tags on flat collar
(name & number, TSE tag, rabies)
Slide11
Why we're different
The puppies we are raising have a unique job ahead of them. Some fundamental parts of that job set it apart from most dog training.
Our dogs need to be eager to pull out in front of their handlers and
lead on the left side
; they should not be content to follow!
Our dogs must be confident enough to
disobey a command that can lead to a dangerous situation. This is called intelligent disobedience.
The basis of other types of training is "command and obey" with guide dog training, the basis is "command and obey if it's OK."
This is the difference between training a dog and
educating
a dog.
Slide12
Socialization
Our Puppies can go to:
Our Puppies can NOT go to:
Retail Stores (with permission)
Class (with
prof
. permission)All university buildings
Approved housing on campus
Sporting events
And much more!
**consult the puppy exposure guidelines and raiser before any new experience.
Dog Parks
Zoos/Aquariums
Dinning Halls
Inside grocery stores
On Amusement park rides
On escalators, moving sidewalks, or in revolving doors
Lab classrooms where there could be harmful chemicals
If denied access
…
Say "Thank You" and go somewhere else.
Remember our puppies
DO NOT
have the right to be there. It is the disabled person, who has the right to take their service dog (ADA).
Slide13
General Outing Tips
Relax!!
Stress travels down the leash
Puppy dragging you?
STOP and SIT, change direction, or do a recall. Get the focus back on you, and
praise
himPuppy barking? Give a verbal "quiet," do simple obedience, get focus on you and praise. Ex. Whining in classWatch for alert ears! Give the verbal "quiet" before the sound comes out
Slide14
General Outing Tips
"Park"
puppies before going into buildings and
ALWAYS pick up
(don't throw poop away inside or near an entrance)
Make sure your puppy is tucked and
out of the way. Don't stop and chat in front of doors. Know where his head is."Three Second Rule"Yes, he can be petted. Make sure he is under control – all four paws on the floor or in a sitThe puppy can great other dogs, but ASK the handler first
Slide15
Getting Started!
Join our Facebook Group and message raisers or email them. All emails are on the website including pictures and info about our puppies.
Have FUN!!
Relax and enjoy the experience.
Remember our puppies are learning and so are you, don't expect perfection. Celebrate their spirit and…
ASK FOR HELP IF YOU NEED IT!
Slide16
Questions?
Slide17Slide18
---