Earn Your Undergraduate Degree Abroad PowerPoint Presentation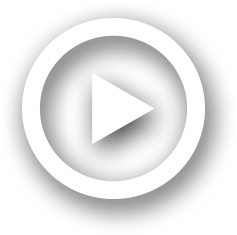 Description
The NACAC . Guide to International University Admission. Get to know NACAC. Understand the landscape – Facts and figures related to education abroad . Acquire tips and strategies for considering an international university. ID: 742705
Embed code:
Download this presentation
DownloadNote - The PPT/PDF document "Earn Your Undergraduate Degree Abroad" is the property of its rightful owner. Permission is granted to download and print the materials on this web site for personal, non-commercial use only, and to display it on your personal computer provided you do not modify the materials and that you retain all copyright notices contained in the materials. By downloading content from our website, you accept the terms of this agreement.
Presentations text content in Earn Your Undergraduate Degree Abroad
Slide1
Earn Your Undergraduate Degree Abroad
The NACAC
Guide to International University Admission
Slide2
Get to know NACAC
Understand the landscape – Facts and figures related to education abroad Acquire tips and strategies for considering an international university
Objectives
Slide3
Getting to Know the National Association for College Admission Counseling (NACAC)
Slide4
Founded in 1937
Non-profit, non-governmental, membership organizationProvides knowledge, networking, and ethical standards for college admission professionals dedicated to serving students as they make choices about pursuing postsecondary education
NACAC's Code of Ethics and Professional Practices
What is NACAC?
Slide5
15,000 college admission professionals from 50+ countries who support students as they transition from secondary to postsecondary education.
College Counselors School basedIndependentTransferAdmission/Enrollment Management Professionals
Community Based Organizations
Who are NACAC members?
Slide6
US Students Pursuing Education Abroad
Slide7
Short-term
(source: IIE Open Doors 2018) At UG level: 332,727 students studied abroad for academic credit in 2016/17; 2.3% increase over previous yearParticipation has more than tripled over past 2 decades
Gap year
(Source: Gap Year Association)
90% of Gap Year graduates are back in a four-year college within a year
80% involve an international element
Full degree
Types & Duration
Slide8
46,500 students enrolled in academic degree programs abroad in 2011-2012
42% at the UG levelRepresents 5% growth over previous year68% pursued UG degree studies in English-speaking countries. Top destinations included: UK Canada
New Zealand
Australia
Top subjects: Humanities and social sciences
Academic Degree Programs Abroad
Source:
Institute of International Education, New Frontiers, 2013
Slide9
45% of US counselors at private schools reported having students occasionally or frequently ask about colleges in other countries
Approximately 20% of counselors reported receiving visits from non- US institutions
NACAC Data Showed…
Source: NACAC Counseling Trends Survey, 2014
Slide10
Includes country profiles and admission how-
tos for 13 top and emerging destination countries.Free to download:
Guide to International University Admission
https://www.nacacnet.org/GuidetoIUA
Slide11
Background on higher education system
Academic calendarApplication/Admission processOther considerations: housing, visas, etc. Trusted governmental sources of detailed information Tips and testimonials
Guide Format
Slide12
Featured Countries
Australia
Canada
Finland
France
Germany
Ireland
Italy
Japan
The Netherlands
New Zealand
South Korea
Spain
United Kingdom
Slide13
Australia
39 public and four private universities, known as "
unis
"
624,000 international students studied in Australia in 2017, 11,900 were American.
Typical UG degree is 3 years, though there are exceptions (e.g., honors programs)
More information: The Australia government's
Study in Australia
.
Slide14
Education is under the legislative jurisdiction of the provinces and territories; basic structures are similar across the country
495,000 international students studied in Canada in 2017Typical UG degree is 4 years, and considered equivalent to an American qualification
Co-op experiences are a hallmark of Canadian degree programs
More information:
EduCanada
Canada
Slide15
Finland has 14 universities and 24 universities of applied sciences (UAS)
Typical UG degree at a university is 3 years; 3.5-4.5 years at UASNearly 31,000 international students studied in Finland in 2015-16If students are fluent in Finnish or Swedish, can pursue a degree in one of these national languages tuition-free.
More information:
Studyinfo website
Finland
Slide16
Undergraduate degrees are offered at 74 public universities and 250
grandes ecoles.295,000 international students studied in France in 2017, including about 17,000 US students.
An UG degree is known as a
licence
, and can be completed in 3 years.
More information:
Campus France
France
Slide17
Germany has 427 state-accredited universities; 120 of these are private
In 2017, hosted 358,900 international students; 5,839 were US studentsUG programs are very structured and can be completed in 6-8 semesters. More information:
German Academic Exchange Service (DAAD)
Germany
Slide18
Ireland has 7 universities, 5 public colleges, 14 institutes of technology, and 8 provide colleges
Ireland hosted more than 33,000 international students in 2015-16; the US is a top place of originMost UG degrees take 4 years to completeMore information:
Education in Ireland
we
Ireland
Slide19
Italy has 97 universities, 12 national research centers, and 137 higher education institutions in arts, dance, and music.
Italy hosted 90,000 international students in 2016-17 for degree study.Bachelor's degrees are known as laurea
triennale
, and last 3 years. More information:
Uni-Italia
Italy
Slide20
There are hundreds of local and national universities in Japan, varying in size, reputation, and institutional control.
English-taught programs have existed at Japanese universities for decades. In 2017, over 267,000 international students studied in Japan; 2,516 were Americans.
A bachelor's degree takes at least 4 years
More information:
Japan Student Services Organization
Japan
Slide21
Higher education in the Netherlands is divided by research-oriented (3 year bachelor's) and profession-oriented institutions (4 year bachelor's).
Many large, traditional Dutch universities have created university colleges, or selective honors colleges, that follow a liberal arts and sciences curriculum.
The Netherlands hosts more than 122,000 international students annually.
More information:
Study in Holland
The Netherlands
Slide22
NZ has 8 universities and 16 polytechnics and institutes of technology
In 2017, NZ universities hosted 30,000 international students. US student enrollment totaled 3,044, though most participated in short-term study abroad. UG degrees are typically 3 years; 4 years for an honours
degree.
More information:
Study in New Zealand
New Zealand
Slide23
There are 430 institutions nationwide, 58 are public.
Junior colleges are 2-3 year programs; universities are 4 years. In 2017, nearly 124,000 international students studied in Korean institutions; there were 2,767 Americans. Most universities offer English-taught programs, and will waive the Test of Proficiency in Korean.
More information:
Study in Korea
South Korea
Slide24
There are 84 universities in Spain; 50 are public.
In 2017, nearly 95,000 international students enrolled in Spanish institutions; American students accounted for 7%An UG degree is referred to as grado, and can typically be completed in 3-4 years.
More information:
Spanish Service for the
Internationalisation
of Education
Spain
Slide25
The UK home to 162 higher education institutions.
In 2016-17, the UK enrolled 442,375 international students. Of the more than 16,900 US students pursuing full degrees, about 5,800 were undergraduates. Degrees are typically 3 years in England, Northern Ireland, and Wales; in Scotland, 4 years is standard.
More information:
British Council
United Kingdom
Slide26
Tips and Strategies For Thinking About a Degree Abroad
Slide27
Independent
ResponsibleOpen-mindedSomeone who loves to travelAdventurous An experiential learnersSomeone who appreciates diversity
Interested in other cultures
A Dual citizen or do you have family abroad
Interested in studying abroad
A degree abroad may be for you.
Are you…
Slide28
Lower tuition
More focused programsFaster programsExperience of a lifetimeGlobal career options and resources
Factors Families Consider:
Positives
Slide29
Unknowns
SafetyOther costs (e.g., living and travel)Distance – harder to visitLanguage barriersDifferent requirements & applications
Factors Families Consider:
Concerns
Slide30
At first, it can help to focus on the similarities between domestic colleges and international universities abroad
Next, look more closely at the differences and benefits of these programs:Ability to start undecided (rare for universities abroad)Multicultural environmentsProximity to the history, culture, and tradition of the world outside America
Language and cultural study options
Tips
Slide31
Plan early.
It's important to have an idea early in order to discuss the international options available and plan accordingly (e.g., curricular considerations)Engage. Encourage your school/counselor to invite international universities to visit your schoolStop by an international university's booth at a college fair.
Explore.
If possible, visit international schools or participate in virtual tours.
Tips
Slide32
Questions?
Contact: international@nacacnet.org
---