Alfred L. Cralle Lisette #16 PowerPoint Presentation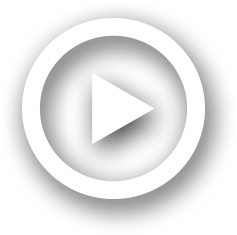 Description
Ms.Tuel's 6. th. Grade . Class. . 02-19-15. Alfred was born on September . 4, . 1866.. He was born in . Virginia. . Just . after the American Civil War (1861-1865. ).. Alfred Was Born!. Childhood Memories. ID: 728728
Embed code:
Download this presentation
DownloadNote - The PPT/PDF document "Alfred L. Cralle Lisette #16" is the property of its rightful owner. Permission is granted to download and print the materials on this web site for personal, non-commercial use only, and to display it on your personal computer provided you do not modify the materials and that you retain all copyright notices contained in the materials. By downloading content from our website, you accept the terms of this agreement.
Presentations text content in Alfred L. Cralle Lisette #16
Slide1
Alfred L. Cralle
Lisette #16Ms.Tuel's 6th Grade Class 02-19-15
Slide2
Alfred was born on September
4,
1866.He was born in
Virginia
Just after the American Civil War (1861-1865
).
Alfred Was Born!
Slide3
Childhood Memories
*
Alfred
L.
Cralle
went to local schools and worked with his father in the carpentry trade.
*
His siblings are unknown
; his
Parents
are unknown.
*as a young
man,
he became interested in mechanics.
Slide4
Alfred married and had three kids, two were girls and one was a boy.
In 1918 his wife and one daughter died.In 1920 his son died.On May 3
, 1920, Alfred died.
Family Life
Slide5
Alfred made the ice cream scoop in different shapes, such as a cone or a mound.
The Ice Cream Scoop
Slide6
Alfred became a successful businessman and went on in life.
LIFE AFTER HIS INVENTION
Slide7
The ice cream scoop has been
widely used for over 100 years!Alfred did not become famous for his invention.Alfred had become assistant manager when the African American Financial Accumulating Merchandise And Business Association in Pittsburgh was organized.
Facts
Slide8
I can relate to Alfred L. Cralle because he never gave up, no matter what the people said about his invention. Even though his invention wasn't
famous, we use ice cream scoops to take ice cream out and put it in a bowl today.Relating
Slide9
Alfred L. Cralle is very interesting to learn
about; he has a lot in his life and he has a lot of facts that we can learn.Alfred relates to my brother. They never gave up; they are determined to get their work done.
Why Worth Learning & Comparing
Slide10
I learned that Alfred L. Cralle's
invention is important to the world! Without the ice cream scoop, you probably would be using your hands or a spoon. So thank Alfred L. Cralle for inventing the ice cream scoop.
What Did I Learn
Slide11
http://blackhistorydaily.com/blackhistory/icecreamscoop patented.html http://figah.us/Cralle Alfred.html
http://african-americaninventors.org/inventors.php?id=56http://v103cbslocal.com/2001/02/10blackhistory-monthfastfactsAlfredL Cralle Resources
Slide12
---