food glorious food PowerPoint Presentation, PPT - DocSlides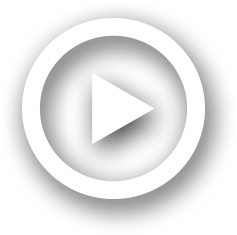 Description
Menu Cycle and Dish Selector. Secondary Schools. Autumn 2015. food glorious food. . WEEK 1. MONDAY. TUESDAY. WEDNESDAY. THURSDAY. FRIDAY. Spaghetti Bolognaise. Chicken Korma. with Basmati Rice. Roast Turkey . ID: 531273
Direct Link:
Link:https://www.docslides.com/pasty-toler/food-glorious-food
Embed code:
Download this presentation
DownloadNote - The PPT/PDF document "food glorious food" is the property of its rightful owner. Permission is granted to download and print the materials on this web site for personal, non-commercial use only, and to display it on your personal computer provided you do not modify the materials and that you retain all copyright notices contained in the materials. By downloading content from our website, you accept the terms of this agreement.
Presentations text content in food glorious food
Slide1
food glorious food
Menu Cycle and Dish Selector
Secondary Schools
Autumn 2015
Slide2
food glorious food
WEEK 1
MONDAY
TUESDAY
WEDNESDAY
THURSDAY
FRIDAY
Spaghetti Bolognaise
Chicken Korma
with Basmati Rice
Roast Turkey
with Crispy Roast Potatoes
and Gravy
Beef Bourguignon
with New Potatoes
Crispy Battered
Fillet of Fish
with Chunky Chips
Spicy Vegetable and Bean Quesadillas
with Cous
Cous
Goan Vegetable Curry with Coconut and Lime and Basmati Rice
Vegetable Hotpot
Quorn and Vegetable Lasagne
with 50/50 Garlic Bread Wedge (wholegrain)
Spinach and Mushroom Roulade
with Chunky Chips
Oat Crusted Bloomer
Naan Bread
Wholemeal Loaf
Garlic Bread Wedge 50/50
Poppy Bread
Sweetcorn
Panzanella Salad
Raitta
Coconut and Green Bean Stir Fry
Seasonal Cabbage
Cauliflower
Fresh Carrots
Fresh Broccoli
Garden or Mushy Peas
Coleslaw
Plum and Cinnamon Twice Cooked Crumble
with Custard
(fruit based)
Lemon Soufflé Custard
Apple and Blackberry Pie
with Custard
(fruit based)
Chocolate Brownie
with Crème Fraiche
Wildberry Fool
with Shortbread
Slide3
food glorious food
WEEK 2
MONDAY
TUESDAY
WEDNESDAY
THURSDAY
FRIDAY
Pork Sausages
with Mash Potato
and Gravy
Jamaican Jerk Chicken Drumsticks
with Rice and Peas
Roast Topside of Beef
with Crispy Roast Potatoes and Gravy
Chicken Fajita
with Salsa and Crème Fraiche
Crispy Fiery Battered
Fillet of Fish
with Chunky Chips
Penne Pasta Vegetable Bake
(wholegrain)
Falafel with Warm Pitta Bread
Vegetarian Cottage Pie
Sweet Potato Gumbo with Corn Bread
Vegetarian Mixed Grill
with Chunky Chips
Floured Loaf
Garlic and Herb Bread
Sesame Seed Loaf
Cheesy Corn Bread
Classic Bloomer
Fresh Carrots
Fresh Cauliflower
Sweetcorn
Coleslaw
Fresh Broccoli
Honey Roast Parsnips
Healthy Salad
Roasted Vegetables
Garden or Mushy Peas
Roast Tomato
with a Parsley Crust
Warm Lemon and Almond Pudding
with Custard
Coconut Macaroon Tart
Apple Charlotte
with Custard
(fruit based)
Carrot Cake
with Orange Frosting
Seasonal Fruit Salad
(fruit based)
Slide4
food glorious food
WEEK 3
MONDAY
TUESDAY
WEDNESDAY
THURSDAY
FRIDAY
Salmon Tortellini and Dill Bake
Shepherds Pie
Pot Roasted Honey Glazed Ham
with Roast Potatoes and Gravy
Sauté of Chicken in Black Bean Sauce with Singapore Noodles
Cajun Battered Fillet of Fish
with Chunky Chips
Black Eyed Bean and Potato Burrito
with Rice
(wholegrain)
Macaroni Cheese
Pan Haggerty
(Quorn and Potato Pie)
Bean and Vegetable
Chilli
with Rice
Goats Cheese, Leek and Tomato Tart
with Chunky Chips
Wholemeal Loaf
Garlic and Herb Bread
Crown Loaf
Sesame Seed Twist
Poppy Bread
Garden Peas
Healthy Salad
Fresh Carrots
Sweetcorn
Swede
Seasonal Cabbage
Broccoli Florets
Sweet Chilli, Cucumber and Tomato salad
Garden or Mushy Peas
Coleslaw
Apple and Cinnamon Crumble
with Custard
(fruit based)
Eton Mess
Vanilla and Coconut Rice Pudding
Honey Baked Bananas with Crème Fraiche
(fruit based)
Chocolate Sponge
with Chocolate Sauce
---