Aviation Security Challenges PowerPoint Presentation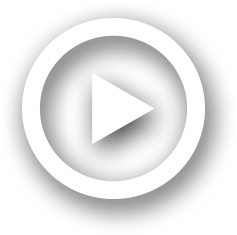 Description
Practical Solutions. David Alexander ICAO AVSEC PM. Professional Aviation Services (Pty) Ltd. Contents. Background. Onboard security. Screening. Airports attacks. Countermeasures. Some solutions. Questions and closing. ID: 582572
Embed code:
Download this presentation
DownloadNote - The PPT/PDF document "Aviation Security Challenges" is the property of its rightful owner. Permission is granted to download and print the materials on this web site for personal, non-commercial use only, and to display it on your personal computer provided you do not modify the materials and that you retain all copyright notices contained in the materials. By downloading content from our website, you accept the terms of this agreement.
Presentations text content in Aviation Security Challenges
Slide1
Aviation Security Challenges
Practical Solutions
David Alexander ICAO AVSEC PM
Professional Aviation Services (Pty) Ltd
Slide2
Contents
Background
Onboard security
Screening
Airports attacks
Countermeasures
Some solutions
Questions and closing
Slide3
A new era in Aviation Security
Focus on the aircraft
Screening
Profiling
Intelligence
Slide4
Security on board
Sky marshals on selected flights
Secure cockpit doors
Security training for flight and cabin crew
Passenger awareness
Slide5
At the airport?
Long delays
Stringent screening (Shoes and parcels)
Angry passengers
Slide6
Advanced screening systems
Passengers screening combining scanning, metal detection and explosive detection
Slide7
Advanced baggage screening
Fully automated CTX screening
Screener intervention to resolve alarms
Some include explosive detection
Slide8
The 5 stage baggage screening system
Level 1 Fully automated
Level 2 Operator screening
Level 3 Alternate Technology
Level 4 Physical examination in presence of passengerLevel 5 if the passenger cannot be reconciled with the bag and the bag will be considered as a threat and dealt with accordingly.
Computer Tomography X-ray
Slide9
Cabin baggage screening
Very difficult to get any illegal item past screening points
Slide10
Result?
Much more difficult to get a device or weapon on board
Seek alternative targets
Airport and transport facilities
Slide11
Why airports and aviation?
High profile
Many people
Symbol of nation
Guaranteed the attack will make the news
Slide12
Airport Attacks
Brussels
Zaventem
Slide13
2007 Glasgow International Airport attack
A terrorist ramming attack which occurred on Saturday 30 June 2007
Security bollards outside the entrance stopped the car from entering the terminal
Religious motivation connected to the Iraqi conflict
Slide14
Results
Increased security at several UK airports
Additional concrete bollards at vehicle access points
By Thomas Nugent, CC BY-SA 2.0, https://commons.wikimedia.org/w/index.php?curid=13153432
Slide15
Domodedovo International Airport bombing
Explosion affected the baggage-claim area of the airport's international arrivals hall
The bombing killed 37 people and injured 173 others
Two suicide bombers, suspected to be Islamist militants from the North Caucasus
Slide16
Airport owner charged
Dmitriy
Kamenshchik
, the owner of the Domodedovo airport, charged with the provision of services that do not meet security standards in connection with 2011 terrorist attack that left 37 dead
Slide17
2014 Jinnah International Airport attack
8 June 2014, 10 militants armed with automatic weapons, a rocket launcher, suicide vests, and grenades attacked
36 people were killed, including all 10 attackers, and 18 others were wounded
The militant organisation
Tehrik
-
i
-Taliban Pakistan (TTP) claimed responsibility for the attack.
Slide18
2016 Brussels Airport in
Zaventem
Retaliation for Belgium involvement in attacks on ISIS
Two suicide bombers, carrying explosives in large suitcases, attacked a departure hall
In two separate check in rows
Slide19
Maalbeek
metro station
Explosion took place in the middle carriage of a three-carriage train at
Maalbeek
metro station
Slide20
Brussels attacks
In the bombings, 35 people, including three suicide bombers, were killed and over 300 others were injured, 62 critically.
Including the attackers, seventeen bodies were recovered at Brussels Airport and fourteen at the metro station
Slide21
2016 Atatürk Airport attack
Gunmen armed with automatic weapons and explosive belts staged a simultaneous attack at the international terminal of Terminal 2
Forty-five people were killed, in addition to the three attackers, and 239 people were injured
Slide22
Changing patterns
Glasgow vehicle ramming
Moscow suicide bomber in arrivals
Jinnah armed assault
Brussels suicide bombers in departure hall
Istanbul armed assault and suicide vests in departure area and parking area
Slide23
The challenge of new media
Were reliant on media houses
Now self publish
They decide when they get attention
Slide24
Method, the lone wolf and small groups
Difficult to detect
Prospect creates fear
One attack causes many warnings, expense, fear, inconvenience
Slide25
Threats
"A pro-Islamic State Twitter account has warned of a terror attack on planes flying from Heathrow Airport across the US independence Day weekend."
Metro UK
(Picture: Scott Barbour/Getty Images)
Slide26
Insider threat
Very difficult to detect
Vetting, recruitment and monitoring the key
Slide27
Metrojet
Claim the flight was downed by a soda can IED
Most likely planted in catering by an "Insider"
Slide28
Aftermath?
Increased security measures in many countries
More delays
Fear of travel
Expense
Slide29
Counter measures
What can be done?
Slide30
Rings of protection
Slide31
Outer
Establish at airport boundary/perimeter
Includes fencing, lighting, signs, alarms
Designed to channel people/vehicles through controlled access gates and points
Slide32
Rings of protection
Slide33
Middle
Establish at exterior of buildings, terminals, situated within airport boundary (greater physical protection of doors, windows, roofs, skylights)
For open areas such as runways and aprons, (protected by patrolling/guarding/surveillance)
Slide34
Rings of protection
Slide35
Inner
Buildings, areas, aircraft requiring maximum protection (protected by guarding/patrolling and additional barriers)
Slide36
Rings of protection
Slide37
Sterile area
Passengers with valid tickets
Employees with valid permits
EVERYBODY screened before entry
Slide38
Attacks being forced to the outer ring…A good thing?
Slide39
Cooperation
Role players working together to design solutions
Airport authorities, ICAO, IATA, ACI, Police and intelligence bodies
Learn from experience
Slide40
Airport design
"Sometimes, art and function coincide. Open spaces and high ceilings can reduce the impact of a concussive blast.
Other times, designers are working to reduce congestion in non-secure areas and create more offsite checkpoints. They seek to channel passengers in ways that take advantage of high-tech sensors, cameras and facial recognition software that may help police stop assailants before they kill."
Yahoo News By Alwyn Scott and Daniel Trotta
Slide41
Information security
Ensure that your security data is safe guarded, includes
Security design features
Personnel details
Shifts
SOP's
Emergency procedures
Slide42
Intelligence?
Many protest the surveillance being done
Security and safety or privacy?
You choose
I want them to watch all the time
Slide43
Choose
Security and safety
Privacy
Choose, you cannot have both
Slide44
Recruiting key
Recruit carefully
Select and vet correctly and thoroughly
Look after your people
Slide45
Profiling
Essential tool despite bad press and resistance
Stopped many attacks
The attackers in Istanbul had on winter coats despite it being summer……….
Slide46
Not "Criminal Minds"……
A very important tool and technique for keeping us safe
Slide47
See something,
say something
To report suspicious activity, contact your local law enforcement agency. Describe specifically what you observed, including:
Who
 or 
what
 you saw;
When
 you saw it;
Where
 it occurred; and
Why
 it's suspicious.
If there is an emergency,
call 9–1–1.
From US DHS
Slide48
Random and unpredictable
"TSA officers may use risk-based security measures to identify, mitigate and resolve potential threats at the airport security checkpoint. These officers may ask you questions about your travel to include identity, travel itinerary and property. TSA may use a variety of screening processes, including random screening, regardless of whether an alarm is triggered. In addition, TSA uses unpredictable security measures throughout the airport and no individual is guaranteed expedited screening."
https://www.tsa.gov/travel/security-screening
Slide49
CCTV
Advanced observation
Track movement of persons
High image quality and image manipulation
Very valuable security tool
Slide50
Training
Training is critical
Train EVERYBODY!
Aviation Security Awareness
Why is awareness important?
What must we be aware of?
What does awareness mean? (How is it done?)
What do I do if I see something?
Who do I report it to?
Slide51
Don't train because you must……..
Train because it is the most effective way to create maximum "eyes" on security and possible threats
Train everybody, all can contribute to security
Train for your circumstances, include practical exercises
Slide52
Conclusions
Threats and attack methods evolve all the time
Technology is evolving to meet current (and yesterday's) threat
Intelligence is key
Human measures (profiling, recruiting, training) are the most effective detection method
Motivated, trained, aware personnel are the best deterrent
Slide53
Questions?
Presentation by David Alexander ICAO AVSEC PM
Professional Aviation Services (Pty) Ltd
082 308 0169
david@professional.za.com
---