Millrace PowerPoint Presentations - PPT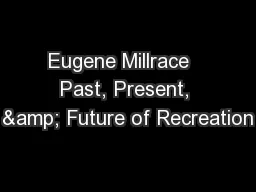 . Past: How did recreation emerge along the Millrace? What did people do? Who participated? What's the societal context? . Present: Why did it decline? Do people still use it and how?. Future: Who wins & who loses? Where does money come from? And Other considerations? .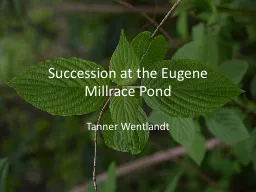 Tanner Wentlandt. Question:. How does today's Millrace Pond compare with what it was 50 years ago? 500 years ago?. Today's Pond vs. the Pond of the 1960s. Method:. Scour the internet and local resources for old pictures of the Millrace Pond.