Quest for Quality Ronald Bonneau, ENP PowerPoint Presentation, PPT - DocSlides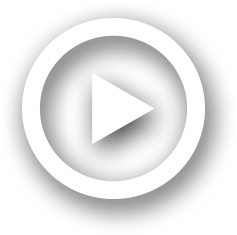 Download this presentation
DownloadNote - The PPT/PDF document "Quest for Quality Ronald Bonneau, ENP" is the property of its rightful owner. Permission is granted to download and print the materials on this web site for personal, non-commercial use only, and to display it on your personal computer provided you do not modify the materials and that you retain all copyright notices contained in the materials. By downloading content from our website, you accept the terms of this agreement.
Presentations text content in Quest for Quality Ronald Bonneau, ENP
Slide1
Quest for Quality
Ronald Bonneau, ENP
National Emergency Number Association
Slide2
"
He that won't
be counseled
can't
be
helped
."
Benjamin
Franklin
Slide3
Are You Psychic, Telepathic?
If the answer is no, then the only mechanism that management has to be cognizant of the quality, or lack
thereof
, within their workforce is to regularly and routinely conduct quality assurance
reviews!
QA is the Third Piece of the Puzzle
Slide4
Objectives of a QA Program
Accountability
Determine areas of concern
Mentoring
Motivate improvements
Regular feedback helps retention
Document, Document, Document
"The
more is less"
principle doesn't work!
Slide5
Position and Discipline Monitoring
Consistently administered and randomly selected
review
of
recordings – 360 Degree Approach of End to End Process
Call Taking
and
Dispatching for
Police Incidents
Call
Taking
and
Dispatching for
Fire Incidents
Call
Taking
and
Dispatching for
EMS Incidents
Slide6
Quality Assurance Categories
Call Taking
Interview
Questions - WWWWW
CAD
Entry Skills
Telephone Protocol Skills
Supervisor's
Overview
Slide7
7
Quality Assurance Categories
Dispatching
Assignment of Call – Prioritization, Type
Summarization
Information Flow
Radio Protocol Skills
Supervisor's Overview
Slide8
Selection of Evaluators – Critical Component to Process
Supervisory personnel who are well versed in your agency's
protocols as well
as your
policies
and procedures and a willingness to set a positive example.
Management staff who are dedicated to the betterment of your agency and a desire to be
truthful, honest
, fair and ethical.
It is not advisable to have line level staff members evaluating their peers
.
Minimize Rating Bias
Slide9
Supervisors' Responsibilities
Each supervisor is responsible for doing a minimum of two quality assurance reviews per week for each staff member assigned to their shift.
If this is followed, at
the end of a 12 month period, a minimum of 104 quality assurance reviews will become a quantifiable basis for an objective and factual performance evaluation.
Slide10
Senior Management's
Responsibilities – Evaluating the Evaluators!
Monthly calibration of all evaluators is paramount to success by ensuring that the graders are on the "same page".
Random checks of individual evaluator's reviews for compliance with agency's mission statement
.
Clarifying high and low range scores is important
Identifiable issues provided to CTOs for targeted training.
Senior management staff members perform additional reviews for unusual or critical incidents, as well as all complaint based inquiries.
Slide11
"
Evaluate what you
want -
because what gets measured,
gets produced!"
James Belasco
Slide12
RECOMMENDED STANDARD
FOR THE ESTABLISHMENT OF A
QUALITY ASSURANCE
PROGRAM FOR
PUBLIC
SAFETY ANSWERING POINTS
Version
5, June 2014
Slide13
COLLABORATIVE EFFORT
Denise Amber Lee Foundation
APCO
NENA
IAED
POWERPHONE
PSAP LEADERS
Slide14
QA Standards Working Group
Eric Parry, ENP, Chair -
NENA Education Advisory Board
Carol Adams, RPL -
Stafford County Sheriff's Office, Virginia
Ron Bonneau, ENP –
Kent County Dispatch Authority, Grand Rapids, Michigan
Angela Bowen -
APCO International
John Ferraro, ENP -
West Suburban Consolidated Dispatch Center, River Forest, IL
Rick Erickson, ENP -
The Woodlands Fire Department / Montgomery County Fire Communications
Brent
Finster
- Cayman Islands Government Department of Public Safety Communications
Jerry Turk -
PowerPhone
, Inc.
Mark Lee -
Denise Amber Lee Foundation
Steve Leese -
APCO International
Crystal McDuffie, RPL, ENP -
APCO International
Sherrill Ornberg, ENP, RPL -
Denise Amber Lee Foundation
Carlynn Page -
International Academies of Emergency Dispatch
Ty Wooten
- NENA 
Keith Simpkins -
Department of Emergency Services, Chester County, PA
 Kevin Willett -
PSTC - Public Safety Training Consultants
Lindsay Yeager -
Department of Emergency Services, Chester County, PA
Slide15
OVERVIEW
Starting Point for Any Size PSAP
No-Cost
Voluntary – Not Mandatory
Easy (
and Not Easy
) to Implement
Complete System for all Disciplines
Self Scoring Spreadsheets (EMS, Fire, Law)
Vendor/Product neutral
Due for Publishing 4
th
Q 2014
Slide16
SECTIONS
Introduction
Scope
Purpose
Definitions
Agency Responsibilities
Duties and Responsibilities of the Quality Assurance Evaluator (QAE)
Slide17
17
SECTIONS
(cont'd)
Required Components of a QA/QI Program
Written Directives
Case Review Criteria
Mentoring
Monitoring
Slide18
SECTIONS (cont'd)
Review Process Requirements
Call Selection Criteria
Minimum of 2% Random
Define
Exceptions – Mitigating Circumstance such as loss of life, use of deadly force, exceptions are QA.
Timeliness - Recent
Review
Documentation
Reporting
18
18
Slide19
19
19
SECTIONS
(cont'd)
Review Process Requirements (cont'd)
Acknowledging Great Work
Recommendations for Improvement (QI)
Feed Back Criteria
Action Plans (as required
)
Slide20
Supporting Addendums
Customizing the Case Evaluation Templates
Sample Case Evaluation Templates (Excel) will be on the NENA website – Auto Calculate
Quality Assurance Sample Guidelines for EMS, Fire, Police Events from End to End
QA Process Overview
QA Process Flow Chart – Pictorial of QA process
Slide21
Calltaker's name - XXXX
CAD/RD Number - 201X-XXXX
Evaluator's Name - QAE XXXX
Date & Time of Call - 05/01/1X 23:45:15
Nature of Call - Disturbance - Bar Fight
Address of Call - 123 Main Street, Any town
Call Taking for Police Incident
Interview Questions
Points
Yes
Refused
No
NA
Verified address of occurrence?
200
200
Caller's telephone number verified?
30
0
Asked about time of occurrence?
30
30
Asked about weapons?
80
80
Asked about alcohol and drug use?
NA
Asked if it is physical or verbal abuse?
20
20
Questioned about the need for an ambulance?
15
0
Questioned about direction of travel?
NA
Questioned about number of subject(s)/offender(s) involved?
20
20
Questioned about description of subject(s)/offender(s)?
20
20
Questioned about offender's location?
25
0
Questioned about description of vehicle?
NA
Asked if the caller wants to see the officer?
NA
Asked other incident specific questions?
20
0
Caller's name obtained?
10
0
Caller's address obtained?
5
0
475
370
77.89%
Slide22Slide23
Questions?
Slide24
Ronald Bonneau, ENP
National Emergency Number Association
bonns3@comcast.net
708-243-9495
Slide25
---