2014 NDTAC National Conference PowerPoint Presentation, PPT - DocSlides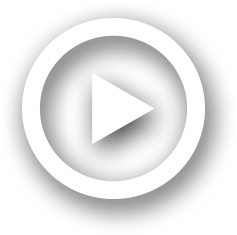 Description
Technology in . Education. Removing . unnecessary barriers to . learning – Education 4 Change. The Mission. "While it is imperative that communities strengthen school, family, and community supports to prevent youth from having any contact with the justice system in the first place, educational.... ID: 667172
Direct Link:
Embed code:
Download this presentation
DownloadNote - The PPT/PDF document "2014 NDTAC National Conference" is the property of its rightful owner. Permission is granted to download and print the materials on this web site for personal, non-commercial use only, and to display it on your personal computer provided you do not modify the materials and that you retain all copyright notices contained in the materials. By downloading content from our website, you accept the terms of this agreement.
Presentations text content in 2014 NDTAC National Conference
Slide1
2014 NDTAC National Conference
Technology in EducationRemoving unnecessary barriers to learning – Education 4 Change
Slide2
The Mission
"While it is imperative that communities strengthen school, family, and community supports to prevent youth from having any contact with the justice system in the first place, educational and juvenile justice agencies must also ensure that youth who are already confined receive the services they need to meet their educational goals, obtain employment, and avoid recidivism." Secretary of Education Arne Duncan & Attorney General Eric Holder June 2014
Slide3
Quick Overview of Juvenile Justice Education in Oregon
The Oregon Youth Authority (OYA) houses youth from 12 to 25 years of age.The Oregon Department of Education (ODE) provides funding and the education until a youth has attained a regular high school diploma or is over the age of 21.OYA provides vocational and post-secondary education to youth that have graduated or that are over the age of 21.ODE and OYA work intently to ensure smooth transitions for youth from K–12 to post-secondary and from the facilities to the community.Both agencies fund education at twice the funding rate of an average K–12
student in Oregon and run a 220-day (11-month) academic year with 5.5 hours of instruction per day
Slide4
High Expectations for Both Youth and Adults
No matter what field of study or vocational interests an OYA youth has, it is important to begin preparation for college and career studies while under OYA supervision. Access to technology and skill development is vital in preparation for today's world.ODE and OYA have worked together to meet the varied educational and vocational needs of all of the diverse youth.
Slide5
OYA - Continuous Improvement with a Focus on Education
OYA created a position within the agency to serve as a liaison with ODE and to develop vocational and post-secondary educational offerings. OYA assessed the challenges of Internet access for youth for both K–12 and college courses.OYA developed a formal policy for youth access to the Internet with a focus on online education resources and transition preparation.
ODE staff have open communication with the OYA Director
Slide6
Cultural Shift towards digital learning
Slide7
Obstacles
Management and staff attitudes, fears, and lack of understanding of technologyConstant pace of technological innovation – "wireless contraband"Systemic and physical infrastructure to enable access to technologyRural/remote areas with limited technological access, experience, and expertise
Last 6 years of financial hardship and constant change in leadership
Slide8
Removing Obstacles
Positive and "can-do" attitude Identify and address issues head-on: focus on a solution path; seek feedback from peer states and technical aid from NDTAC and other organizations, such as Center for Educational Excellence in Alternative Settings (CEEAS). Involve stakeholders, including students, and keep the lines of communication open
Slide9
How Technology is Improving the Educational Experience
Oregon Student Transcript Exchange (OSTX) saves time in youth transcripts moving between schoolsLet's Go Learn online assessment system for multi-systemsCareer Information System (CIS) allows for smoother transition to the communityStudents have access to a wider range of courses taught by High Qualified Teachers (HQT)
Youth have access to college courses and College Level Examination Program (CLEP)Students have access to courses at different facilities and beyond the school dayMobile GED testing lab that travel to different facilities
Training and classes for adults too, including iLearn
Slide10
The Learning Network
ODE and OYA have contracted with local educational and Internet service providers Local school districts, educational service districts, community and 4-year collegesTwo separate high speed dedicated networks for different purposes: education and juvenile justiceBoth agencies share resources with educational providers
Slide11
BASIC Blended Learning
Slide12
Infractions and Solutions
Breech of security – compromised logins and passwordAdult staff impropriety and myth of anonymityYouth access internet and email inappropriatelyOYA and ODE work together on investigationsOYA and law enforcement have access to education staff and equipment for investigations without warrantsIntergovernmental Agreement and contracts spell out security protocols and technology safeguards
Slide13
Safety in NumbersUnited View
Slide14
Why Digital L
earningProvides access to Highly Qualified and credentialed teachers and professorsAddresses
capacity challenges for education, especially for rural sitesEmulates general trends and moves content
to Virtual Schools, E-Learning-based platforms, and Massive Open Online Courses (
MOOCs)Allows more students to be educated in a reduced space and at the students' paceE-Learning methods
can reduce per-student cost of education, allowing correctional systems to efficiently
leverage federal
and state revenue
streams
Slide15
Facing Costs
The rising costs of K–12 and post-secondary education across the country is enlarging the divide of equity and access for youth in the juvenile justice system to quality educational experiences.
Slide16
Learning Offline
Some youth prefer computer-assisted instruction Learning according to their own self-paceLevels of supervision and assistance varyThere are advantages of greater access time and lower cost of administrationFacilities can expand their instructional course offerings and reach
Slide17
Freedom to Explore
All living units have access to college coursesYouth have freedom to explore interests and potential areas of study
Slide18
Technology is not just the Internet: Master Gardening
All facilities gained Master Gardening DVD's from partnering university with text books.Conduct green technology and ecology projects
Slide19
Orientation and Encouragement:Online Courses
Mentoring and exposing youth to research and business skills helps in transition
Slide20
Communication Skills and Processing
Before designing on a computer, youth engage staff in their ideas and possibilities, which promotes soft and technical skills
Slide21
Interest in Wood Leads to an Interest in Computer Design
Youth gain confidence from their love of wood working to technology and design
Slide22
Making it Real
Slide23
Online to Assess Current Trends
Youth learned styling trends and techniques online.MOOC on business helped with opening a barbershop
Slide24
Being a Part of a Cause
Learning computer skills and helping peers to gain college courses. Civic duty and technology.
Slide25
Digital Music Studio
Youth have attended online music schoolsYouth have set up audio and video projectsYouth gained employment at local radio station and other careers
Slide26
Entrepreneurial Spirit: Facility Geek Squad
Class to prepare state surplus computers to be repurposed.Teaching youth basics of A+ Certification including:Hardware recognition and service.Software installation.Troubleshooting techniques.
System maintenance.
Slide27
Drivers Education: From Simulator to Road Test
Slide28
Machine Shop:Computer Diagnostic and Design
Slide29
Youth in firefighting course learn online, and gain skills to operate emergency radio equipment
Slide30
Technology Kits
Wind Power Technology kits for 6 facilities. Popular hands-on project with youthYouth also visited wind farm
Slide31
OPEN E-Learning System
Internet – School/Facility Organize Sites - White ListOpenCourseWare from Internet:
Kahn AcademyGED – Study Guides
Odysseyware
College classes / MOOCRead 180Career Info System (CIS)
Oregon Library Express
Let's Go Learn
National Career Readiness
E-learning content resides on secure server and standalone systems:
Software organizes subjects and class material
Students can navigate through subjects and courses
CLEP Course Catalogue
Self-paced or study group participation
Transition and treatment
Build portfolio
Student terminals options:
State surplus
recycled computers
Open Source Resources
Donation
OYA youth program
build LINUX systems
Open Source applications and freeware:
Google Docs
Open Office
Adobe Reader PDF
Real Player/iTunes
Slide32
Noted MOOC's
Udemy:   16,000 courses (in 10 different languages!)Class Central: high-quality MOOCs from reputable providers Stanford's
SEE:  Technology SEE (Stanford Engineering Everywhere.) edX:  non
-profit online initiative created by founding partners Harvard and MIT.Coursera: education to improve youth's lives, the lives of their families, and the communities they live in.
Saylor: a very simple, very earnest, and very bold idea: Education should be free. Khan Academy:  Khans Mission is to provide a free, world-class education for anyone, anywhere. Academic Earth: Academic Earth has curated links to over 750 online courses and 8,500 individual online lectures, unparalleled access to
college.
Harvard
Online Courses: 
Distance education classes at Harvard Extension School
- online
video or live
Web-conference
format.
Slide33
The Fundamentals
Stand alone College Computers
Content from Open Sources
MOOC & education content on DVD or KIOSK
OYA p
iloted program at a majority of facilities
Secure Network – OYA - YCEP and DOC
Contracted OYA / DOC Voc/Ed Providers
MOOC online learning and transition
Online community college courses
Content OPEN and Community Colleges
E-learning course list and study material on MOOC sites, Community College online courses on DVD
Content Open Source, program material
Student
Course study, transition, treatment, GED
Online completion and CLEP exam for college credit, where sites permit
Slide34
Future Hopes
Equity in access to education for those in secure facilities Resource Warehouse Web base E-Learning utilization of MOOC content bring mass education to mass incarceration.Virtual School District that encompasses K–12 & post-secondary CLEP testing offered at all correctional facilities
Slide35
Our Goal
Youth will attain educational achievements that they would not have otherwise attainedThrough education there is a reduction in recidivism Youth will be employable in the community and lead productive, crime-free livesAll systems will view technology as a necessary tool that facilitates educational success
Slide36
Thank you
Russ Sweet – Statewide Title
I, Part D
N&D Coordinator - Oregon Department of Educationruss.sweet@state.or.us
and (503) 947-5638
Sam Ko
– Subpart 1, Title
I, N&D
Grant Recipient - Oregon Department of Education
sam.ko@state.or.us
and
(503) 947-5745
Frank Martin
- Education Administrator - Oregon Youth Authority
frank.martin@state.or.us
and (503) 986-0362
---