© University of South Wales PowerPoint Presentation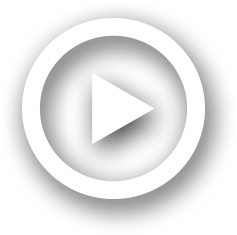 Description
A historical perspective. . on. . connections. , . disconnections, and new opportunities . for a youth work role in the youth justice system in UK?. Mick Conroy. Lecturer in Youth & Community Work. ID: 703768
Embed code:
Download this presentation
DownloadNote - The PPT/PDF document "© University of South Wales" is the property of its rightful owner. Permission is granted to download and print the materials on this web site for personal, non-commercial use only, and to display it on your personal computer provided you do not modify the materials and that you retain all copyright notices contained in the materials. By downloading content from our website, you accept the terms of this agreement.
Presentations text content in © University of South Wales
Slide1
© University of South Wales
A historical perspective
on connections, disconnections, and new opportunities for a youth work role in the youth justice system in UK?
Mick ConroyLecturer in Youth & Community Workor
'Plus ça change, plus c'est la même chose'
(The more things change, the more they stay the same)
Alphonse Karr, Les Guepes, 1849
Slide2
© University of South Wales
Youth Work (Universal ideology)
+Youth Justice Work (Targeted ideology)
=
Youth
Social Work – (from a UK perspective
)
Young people in care
Open access
Voluntary
Non-formal & Informal Learning
Young people with disabilities
f
ormal Statutory interventions
Family support
Targeted
Young offenders
Slide3
© University of South Wales
"Love must be the ruling sentiment of all who attempt to influence and guide these children
"(Mary Carpenter, Social Reformer- Writing in 1871: Reformatory Schools for the Children of the Perishing and Dangerous Classes, and for Juvenile Offenders.)--------------------------------------------------------------"One positive and sustained relationship with a youth worker can make all the difference in helping young people leave crime behind"  (Dame Glenys Stacey, HM Chief Inspector of Probation –
Writing in 2016: Report on the effectiveness of practice in Youth Offending Teams)'Plus ça change, plus c'est la même chose'
Slide4
4
Slide5
© University of South Wales
Devils or Angels?
Depraved or Deprived?Delinquents or Deserving?Deserving & Undeserving poor
Connection with YW/YJ via religious ideologies and moral doctrines
Liverpool 1890
1881 -An
appeal for funds by the Waifs and Strays Society.
Sunderland 1902
Waif's
Rescue Agency
Philanthropy
to Welfare (19th century to early 20th century)
Slide6
© University of South Wales
Pre and Post-War UK – 1900s to 1970s
The times they are a
changin'….. State interventionTime of the 'well-meaning amateur' over….
Connection in education and training
Borstal 1908 (Custodial centres with education and discipline
)
YMCA Cardiff 1900
'Albemarle' Youth Clubs 1968
Slide7
© University of South Wales
1980s – Thatcherism and 'Rolling back the state'
'Street-Level Bureaucrats' (
Lipsky
)
YW/YJ Piecemeal YW connections and chances lost for re-connection
Reduction in spending on public services indirectly led to less-interventionist approach and a time when practitioners were given discretion over 'alternatives' to custodial sentences which were cheaper. (Unintended consequences? – Connection for YW?)
1980
8,000
1989
2,000
Number of Juveniles in Custody
Slide8
© University of South Wales
Into the Millenium...New Labour 1990s-2000s
New Labour - Education, Education and EducationYW /YJ Disconnection.
State in partnership with private sector & voluntary sector
What Works is priority not who delivers it
Backs tough Law & Order policies such as the introduction of ASBO
YW divergence from community punishments – seen as criminalisation of young people's behaviour
Slide9
© University of South Wales
Taylor Report 2016 - we need to find the 'right
balance between protecting the public and employers from risk (justice) and promoting the reintegration and rehabilitation' of children who break the
law'(welfare) Welfare v Justice Debate ongoing…. Plus ça change, plus c'est la même chose!'2000 - onwards –
P
ossibilities for youth work to contribute to youth justice arena?
Connection and Disconnection at same time – Localism in decision making leads to a patchwork provision of links with YJ
Youth Offending Teams
Integrated Practice Models are King (YW involvement piecemeal)
Professional or
Interprofessional identity?Bring on the Voluntary Sector (Austerity drive / Big Society)Children First Youth Work (CFYW) model offers an alternative to the adult-centric, system-centric and compliance-focused elements of youth justice and youth work that can limit children's capacity to contribution to and participate in voluntary and meaningful supportive interventions
.(Case & Harris, 2016, p1)
Children First Youth Work (CFYW) model for YJ?
Slide10
10
Summary (survival strategy?)
– Time for reimagining youth work and moving forward without preserving the sanctity of the voluntary principle and open access
Statutory / paid YW is Youth Social Work and anything else is Youth Work?
Slide11
21st
century youth workforce demolition and the (dis
?) integration game.... discovery, dilution or disintegration of statutory youth work?Commodification of youth work.. Some hope in mutuals….
© University of South Wales
Slide12
---