PowerPoint Presentation, PPT - DocSlides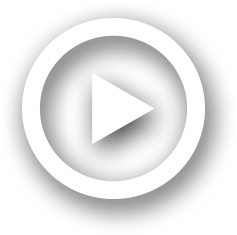 Description
WHATS NEXT?. . March 26. th. . from 11am-3pm. Velocity Fund Finals. SLC Great Hall. v. elocity.uwaterloo.ca. /events. VeloCity. Alpha Workshop:. Set Up Your Business Like a Boss. The Legal Stuff. Genie Lyon, . ID: 180182
Direct Link:
Embed code:
Download this presentation
DownloadNote - The PPT/PDF document "" is the property of its rightful owner. Permission is granted to download and print the materials on this web site for personal, non-commercial use only, and to display it on your personal computer provided you do not modify the materials and that you retain all copyright notices contained in the materials. By downloading content from our website, you accept the terms of this agreement.
Presentations text content in
Slide1
WHATS NEXT?
March 26th from 11am-3pmVelocity Fund FinalsSLC Great Hallvelocity.uwaterloo.ca/events
Slide2
VeloCity Alpha Workshop:Set Up Your Business Like a Boss
The Legal Stuff
Genie Lyon,
Velocity
Lawyer and General Advice Dispenser
March 18, 2015
Slide3
Business Success!!!
Only you can determine what your path will be – lawyers only provide guidance.
Slide4
Legal Entities
Sole ProprietorshipLegally, You = Your sole proprietorship
BENEFIT
Easy to set up – all you need to do is register the business name
DRAWBACK
Because there's no difference between you and the business, any personal asset you own is fair game for business debts
Slide5
Legal Entities
PartnershipLegally, You and your partner(s) = Your partnership
BENEFIT
Easy to set up – all you need to do is register the business name
DRAWBACK
Same drawbacks as sole
proprietorship
, PLUS you're responsible for your partner's
actions/debts – if they fall, so do you
It's important to get a partnership agreement in place so everyone's on the same page.
Slide6
Legal Entities
CorporationLegally, a corporation is separate from you – it's a legal entity in its own right.
BENEFIT
Separation
between
business and
the individuals involved
Easier to get investorsEasier to transfer ownership
DRAWBACKExpensive to set up and maintainMore legal administrative work is required on an ongoing basisNot easy to dissolve
Slide7
Less common business formats
Joint Venture
Not a legal entity
Agreement-driven
Used when several people want to pursue a common project
Co-operative
Special type of corporation
Most commonly used for non-profit organizations, not for-profit ventures
For the benefit of members only
Slide8
Setting up your business properly
Business Name
Must register business
name
if
it differs from your full name or your corporation
name
Can be a trademark, but doesn't have to be
Registrations and Permits
Business name and business number
WSIB, CRA and other applicable agencies
Structural Documents
Minute books –
company's corporate record
Shareholders'
and
partnership agreements
Employment agreements (to be discussed later)
Slide9
Setting up your business properly (continued)Compliance with Laws and Regulations
How you sell and market
Canada's Anti-Spam Legislation, Competition Act
How you store personal information and data
PIPEDA, MFIPPA, HIPAA
Laws, regulations and certifications specific to your business/product/service
Export and Import
Be mindful of the jurisdiction you're operating in!
Slide10
Setting up your business properly (continued)Business Facilities
Office Space – Buy or Lease?
Most start-ups lease space, due to lack of capital to purchase
Get a good agent and read the lease for "gotchas", mindful of your use of the space
Be clear about what the term is and how to get
out
If buying, watch for zoning and construction compliance
Office Equipment and Services
Watch out for contracts that lock you in and have onerous penalties to get out
Be aware of suppliers' right to liens, repossession and
distraint
Slide11
Running your business wisely
Employees and Contractors
Hiring employees versus using contractors
Understand your obligations under the Employment Standards Act, 2000 and other legislation, like pay equityBest to have agreements that are protective and accurately reflect the relationshipEmployees and contractors need to be paid for agreements to be enforceableTry to avoid paying with equityUseful to develop employee policies
Slide12
Running your business wisely
Protecting your intellectual property
Non-Disclosure
Agreements / Confidentiality AgreementsTraditional forms of registered protection – patents, copyright, industrial design, trademarkLicense AgreementsEnforce your rights – eg. trademarks are tied to your reputation and are tested based on whether they can be confused with someone else'sIdentify your IP and watch out for contamination
Mind if I hitch a ride?
HEY!
Get off!
Slide13
Agreements that can help you – if done well
Investment and Financial Agreements
Can be some
of the driest and most confusing legal agreements, with the smallest text size, you will ever see. You should still read them and be aware of what you're signing up to.Watch out for onerous penalty clauses and other strings tied to the money they provideBe aware of repayment terms, conditions and milestones, if anyTry to avoid giving up your IP and ownership of your business (may be disguised in the form of putting up IP or shares as collateral)
Slide14
Agreements that can help you – if done well
Customer and Supplier Agreements
Buy
Supplies
$
General Rule: Be clear and be detailed!
Make sure that your obligations and your requirements are clearly covered – how long it will last, what your liabilities are, and all the financial details
Look
at worst case scenarios and make sure they're covered
Make sure there's a clear way to exit the
agreement
Avoid
"scraping" agreements from
other sources
Slide15
In closing…
The legal protections and agreements that you decide to put in place or to dispense with, after consulting with your lawyer, can make the difference between this: and this: Ultimately, they need to reflect what you want in your business, so make your choices wisely, and make sure what's on paper is accurate.
AAAAAAAAAGGGGHHHH!!!
Slide16
Resources
Service
Ontario
To find out more information about starting a business in Ontario, you can go to the following site. Under "Topics", click on "Business". The menu item "Topics" on the Business page contains a wealth of
information.
http
://www.ontario.ca/serviceontario
Canada
Business Network
This site provides a general overview about starting a business. There is some overlap with the Service Ontario site, but it is a bit better organized, and it gives the federal perspective, as well as linking to business sites of provinces other than
Ontario.
http
://www.canadabusiness.ca/eng/page/2856/
Law
Society of Upper Canada
If you're looking for a lawyer to advise you on something, but don't know where to find one, check out this site. The Law Society of Upper Canada regulates lawyers, and their site offers services to the public, including a lawyer referral service, a directory of lawyers, and a list of lawyers who are certified specialists in certain areas of
law.
http
://www.lsuc.on.ca/
Library
Don't underestimate the amount of information you can get from the website of your local library. If you have a library card, you have access to databases that you would otherwise need to pay for, and the library's website also often links to other useful sites, including local resources. Below is the URL for the Waterloo Public Library's resource page for
businesses.
http
://www.wpl.ca/ebranch/research/business-employment/
Laws
Sometimes, it's useful to look at the text of the actual law affecting you – not just someone's summary or interpretation of the law. Looking at the law gives you the information about your legal obligations without any filter. Some laws are easier to read than others, of course! Looking at the law also has the benefit of pointing you in the direction of the ministry, tribunal or other entity in charge of the subject
matter.
http
://www.canlii.org/en/index.html
Slide17
Resources (continued)
Specific Governmental Websites
Don't overlook the websites run by the various provincial ministries or federal departments – they often contain fact sheets and other easy-to-read documentation that can guide you through common problems. I've listed a few of them below.
Employment Issues
A good resource for those tricky questions respecting what you need to do in various employment situations, and how to comply with the minimum statutory
employment requirements:
http://
www.labour.gov.on.ca/english/es/index.php
You will also need to comply with pay equity legislation as
you grow:
http://
www.payequity.gov.on.ca/en/index.php
And don't forget about the Workplace Safety and Insurance Board!
www.
wsib
.on.ca
/
Exporting and Importing
If your business will involve selling your products or services abroad, you will probably want to check whether you require any export permits, and whether there are any restrictions on your type of product or service. This site is also good for getting governmentally researched
market information.
http://
www.international.gc.ca/commerce/tools_trade-outils_commerce.aspx?lang=eng
Slide18
WHATS NEXT?
March 26th from 11am-3pmVelocity Fund FinalsSLC Great Hallvelocity.uwaterloo.ca/events
---