1984 Nathan Marotta Ally Zingale PowerPoint Presentation, PPT - DocSlides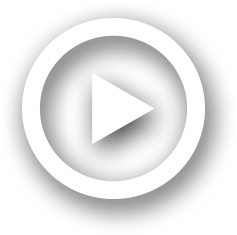 Description
Jared Taylor. Sarah Awadalla. Kerry Dezsi. Remy Rose Fababe. George Orwell. Real name is Eric Arthur Blair.. Most famous novels are Animal Farm and 1984.. His main concerns were Imperialism, Fascism, and Communism. . ID: 740936
Embed code:
Download this presentation
DownloadNote - The PPT/PDF document "1984 Nathan Marotta Ally Zingale" is the property of its rightful owner. Permission is granted to download and print the materials on this web site for personal, non-commercial use only, and to display it on your personal computer provided you do not modify the materials and that you retain all copyright notices contained in the materials. By downloading content from our website, you accept the terms of this agreement.
Presentations text content in 1984 Nathan Marotta Ally Zingale
Slide1
1984
Nathan Marotta
Ally Zingale
Jared Taylor
Sarah Awadalla
Kerry Dezsi
Remy Rose Fababe
Slide2Slide3
George Orwell
Real name is Eric Arthur Blair.
Most famous novels are Animal Farm and 1984.
His main concerns were Imperialism, Fascism, and Communism.
Slide4
Storyline
Being different was unacceptable
You live a life where you're never alone
Everyone is "equal"
Slide5
Theme
People are never what they appear to be
Knowledge is power
Don't submit to conformity
Slide6
Winston
Eric Dane
Man whore Award
Slide7
Julia
Mila Kunis
Slut Award
Slide8
Mr. Charrington
Alan Rickman
Backstabber Award
Slide9
O'Brien
Gene Hackman
Villain Award
Slide10
Katherine
Rebel Wilson
Innocence Award
Slide11
Big Brother
Adolf Hitler
Dictator Award
Slide12
The Party
Simon Says Award
Slide13
1984
Slide14
Synopsis
The book 1984 is mainly about a man who deals with conformity and how he handles always being watched 24/7
Slide15
Symbols
Slide16
True or False?
1. Katherine was Winston's wife before he met Julia.
Slide17
True or False?
2. George Orwell's best selling novels are "Things Fall Apart" and "Frankenstein".
Slide18
True or False?
3. The Party was against Big Brother.
Slide19
True or False?
4. Mr. Charrington gave the Junk Shop to Winston.
Slide20
True or False?
5. Julia's "partner" is O'Brien.
Slide21
Multiple Choice
6. What is George Orwell's real name?
A) George Orwell
B) Edward George Rawlings
C) Winston Smith
D) Eric Arthur Blair
Slide22
Multiple Choice
7. What are the countries named in 1984?
A) Oceania, West Asia, Italy
B) East Asia, Oceania, Eurasia
C) East Asia, West Asia, Germany
D) Eurasia, North America, London
Slide23
Multiple Choice
8. What time period does this book take place?
A) 1985
B) 1984
C) 1983
D) 1986
Slide24
Multiple Choice
9. Who are the main characters?
A) Winston, George, Katherine
B) George, Juliet, Ron
C) Katherine, O'Brien, Roxanne
D) Winston, Julia, O'Brien
Slide25
Multiple Choice
10. Who is Big Brother?
A) head of the government
B) Winston's brother
C) Julia's husband
D) "idea" of the party
Slide26
BONUS
Winston's biggest fear is? _________
Slide27
Works Cited
http://io9.com/5890861/read-aldous-huxleys-review-of-1984-he-sent-to-george-orwell
http://lectorsbooks.com/2013/04/30/review-of-nineteen-eighty-four-or-1984-by-george-orwell-1949/
http://www.biography.com/people/george-orwell-9429833#awesm=~oDM7sVN4oqVXsq
Slide28
---