Data Sheet Informatica Data Integration Hub Implement the Industrys First Easy Switch for Complex Data Integration Environments Even the best managed largescale enterprise data integration environmen PDF document - DocSlides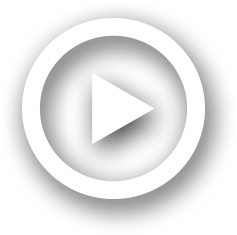 DownloadNote - The PPT/PDF document "Data Sheet Informatica Data Integration ..." is the property of its rightful owner. Permission is granted to download and print the materials on this web site for personal, non-commercial use only, and to display it on your personal computer provided you do not modify the materials and that you retain all copyright notices contained in the materials. By downloading content from our website, you accept the terms of this agreement.
Presentations text content in Data Sheet Informatica Data Integration Hub Implement the Industrys First Easy Switch for Complex Data Integration Environments Even the best managed largescale enterprise data integration environmen
Page 1 Data Sheet Informatica Data Integration Hub Implement the Industry's First "Easy Switch" for Complex Data Integration Environments Even the best managed large-scale enterprise data integration environments grow complex over time, burdened with hundreds or even thousands of point-to-point integrations. Adding even more demand to rapidly integrate new data sources and applications are growing trends such as cloud and big data, enabling the business to create differentiating services, access new data for advanced analytics, or change internal processes to leverage applications in the cloud. But at the same time, CFOs are scrutinizing budgets, pressuring IT to operate leaner and more efciently, to do more with less. From Switchboards to Switches A century ago, the average time to connect a long distance call was 15 minutes. Today we've seen telephony switches and, more recently, IP switching revolutionize communication. The technology has allowed people to connect instantly with the push of a button and power complex connections for applications such as video conferencing and chat. The Informatica Data Integration Hub is a new information infrastructure service that enables the same evolution for data integration by adding the equivalent of an online directory, a dial tone, one-to-many, and many-to-many connections. As the rst to apply a publish-and- subscribe model to data integration, Informatica delivers automation without compromising control. Rather than a mysterious black box, the Data Integration Hub is the up-leveling and automation of data and application integration best practices. The Hub simplies application-to-application data integration so that organizations can support any volume, format, latency, or protocol within a single data integration platform. And because it's a hub, data management, monitoring, and control are all centralized. This ensures that data moving through the hub is trustworthy, secure, and traceable. Publish-and-Subscribe puts an End to Point-to-Point Complexity Using this innovative approach, data sources are decoupled from destinations, enabling applications to publish once but effortlessly support one-to-many consuming applications. The Informatica Data Integration Hub addresses the lack of management and data linage over traditional point-to-point integrations that, over time, can drive up the total cost of ownership and compromise the ability of IT to serve the business. The Data Integration Hub changes all this by empowering you to determine which type of integration pattern best suits the need for the lowest cost with full data transparency end-to-end. Deliver New Integrations Faster with Less IT Overhead To reduce development time, the Data Integration Hub enables self-service on-boarding. Designed for the non-technical, a wizard guides users through steps to publish data to a central catalog or subscribe to the data in it. And because the data is managed centrally, it becomes easy to promote its reuse across different applications. With just a few clicks, users can combine, lter, and transform data to meet their specic needs. Benets t Enhance agility with application independence migrate, upgrade, and move to the cloud with ease t Boost IT productivity with up to 70 percent fewer interfaces in large implementations t Empower the business through ownership of business logic without dependence on IT t Save time by delivering information 5x faster with less IT overhead t Ensure regulatory compliance across applications with centralized data management Page 2 Self-Managed Persistency Layer A RDBMS persistency layer enables published data to be retained until either all the consuming applications have received it or its retention period has expired. Publishing applications publish their data once; the hub then delivers that data to any number of consuming applications. This signicantly reduces transactional system overhead and virtually eliminates process dependencies, enabling downstream applications to readily meet the needs of business users. Persistence is self-managed by the Data Integration Hub. Tables are automatically created and managed for each publication, making it effortless to store data and archive consumed data. Because all data in motion is persistent, interactions between applications are managed centrally, data management can be uniformly applied, and data integration processes can be monitored and controlled through a single UI. Data Management With a non-technical user in mind, an easy-to-use publication wizard navigates the steps to publish application data to a central catalog. Because its information is stored within the catalog, subscribing to a publication is a self-service function. This signicantly increases reuse across applications. As users set up publications, they can make important decisions such as: t What to publish—deltas or the full data set t Frequency of the publication (real-time, batch, near real-time) t Format of the publication (RDBMS, XML, application specic, etc.) Through centralized data management, all data can be certied prior to publication. This virtually eliminates the risk of bad data proliferating across applications, departments, cloud applications, or external partners. Interaction Management Instead of IT building hundreds or even thousands of point-to-point integrations, publication can be once for any number of consuming systems. The interfaces between publishing and subscribing applications are now simply created and managed through interaction management. By decoupling data sources and destinations, applications are less process- Key Features Through a wizard, non-technical users can manage applications, publications, and subscriptions. Catalogs of available publications, templates, and auto-mapping enable self-service on-boarding for new applications. Page 3 interdependent, enabling downstream applications to better meet the data delivery needs of business users. Through an intuitive subscription wizard, non- technical users can use self-service on-boarding capabilities to subscribe to the published data sets they are authorized to access. Behind the scenes, PowerCenter workows are automatically created to invoke different processes based on the selections made. These processes could include steps to combine or lter the data, transform the data, or mask certain data elements for regulatory compliance. This greatly accelerates time-to-market for new integrations because it requires no IT involvement. Monitoring and Control As data moves through the Data Integration Hub, events are captured along with associated metadata in an operational data store (ODS). Through a business-friendly UI, users can drill down into the details of any interaction or publication to see details and status. With role-based access controls, only authorized users can view the data. Robust, congurable notication and alerting gives operators and application managers the peace of mind that they'll know of a problem before the business does. With congurable dashboards, operators can monitor and measure integration performance against key performance indicators (KPIs) to ensure they meet business needs for data delivery. Because the ODS also captures metadata about each publication, a simple query can inform you of the impact of replacing or upgrading an application or indicate which publications are no longer used. This ability to easily determine data linage can save you weeks if not months when transitioning applications to the cloud or consolidating redundant applications on-premise. "Informatica is now productizing the Hub-and-spoke data integration pattern in their Data Integration Hub (DIH). The DIH provides the ability for multiple integration ows to re-use canonical data in a publish/subscribe paradigm and remove the point-to-point nature of traditional data integration. —Stewart Bond, Senior Consulting Analyst, Info-Tech Research Group With built-in visibility, users can monitor and track status and receive alerts if there is a problem. Drill-down capabilities give access to details on every publication. Page 4 Worldwide Headquarters, 100 Cardinal Way, Redwood City, CA 94063, USA Phone: 650.385.5000 Fax: 650.385.5500 Toll-free in the US: 1.800.653.3871 informatica.com linkedin.com/company/informatica twitter.com/InformaticaCorp  2013 Informatica Corporation. All rights reserved. Informatica and Put potential to work are trademarks or registered trademarks of Informatica Corporation in the United States and in jurisdictions throughout the world. All other company and product names may be trade names or trademarks. IN06_0613_02473 Key Benets Optimize Data Integration Services to Better Meet Business Needs at Lower Cost In most traditional data integration projects, IT has to be involved to gather requirements, design workows, and likely build the interface. In this time- and resource-intensive model, the business demand for new integrations quickly overtakes most IT departmental capacity, resulting in a dramatic backlog of interfaces. The Informatica Data Integration Hub changes this model by furnishing non-developer self-services for publication and consumption data. By providing a catalog of data assets that consumers can select themselves and automatically generate interfaces based on their selected requirement, IT involvement is no longer required, signicantly reducing its overhead. Consuming applications are less interdependent on publishing application processes, enabling data to be delivered in the exact format and at the precise time to meet business needs. Deliver Certied Data Anywhere, Every Time Consuming applications no longer need to build additional data validation processes to certify data before they load it. This assures that data moved through the Data Integration Hub is clean, complete, and accurate. It also removes redundant and inconsistent processes of data validation, including expensive manual validation steps. With centralized data validation, the risk of bad data proliferating through an organization is virtually eliminated, ensuring the business and its partners are making decisions on high-quality information. Never Lose Track of Another Piece of Data Again With thousands of point-to-point integrations moving across hundreds of disparate systems in dozens of different global locations, it's nearly impossible to track every piece of data. In an unmanaged system of this size, inevitably data is lost, processes fail, and data lineage becomes untraceable. The Data Integration Hub manages, monitors, and tracks events and metadata associated with every publishing and subscribing interface. A robust notication and alerting system noties operators in real time of any problems, so that data keeps moving and is never lost. Change managers can search interface metadata to determine data sources and/or destinations when assessing the impact of upgrading or moving an application. For regulatory compliance managers, audit trails reports are a click away. About Informatica Informatica Corporation (NASDAQ: INFA) is the world's number one independent provider of data integration software. Organizations around the world rely on Informatica for maximizing return on data to drive their top business imperatives. Worldwide, over 4,630 enterprises depend on Informatica to fully leverage their information assets residing on- premise, in the Cloud and across social networks.
---