Amendment The 2nd Hook Activity PowerPoint Presentation, PPT - DocSlides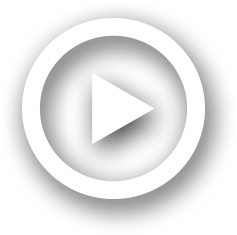 Description
What values do . you. have regarding the 2. nd. Amendment?. Discuss with your shoulder partner your top three? Why did you choose those values?. Some stats:. 30,000 Americans die each year from guns, 50,000 wounded. ID: 750788
Embed code:
Download this presentation
DownloadNote - The PPT/PDF document "Amendment The 2nd Hook Activity" is the property of its rightful owner. Permission is granted to download and print the materials on this web site for personal, non-commercial use only, and to display it on your personal computer provided you do not modify the materials and that you retain all copyright notices contained in the materials. By downloading content from our website, you accept the terms of this agreement.
Presentations text content in Amendment The 2nd Hook Activity
Slide1
Amendment
The 2nd
Slide2
Hook ActivityWhat values do
you
have regarding the 2
nd
Amendment?
Discuss with your shoulder partner your top three? Why did you choose those values?
Some stats:
30,000 Americans die each year from guns, 50,000 wounded
Over 270 million guns in America today
34% of households own a gun
50% of rural resident own a gun, 25% of urban residents
Slide3
The 2nd
Amendment
A well regulated Militia, being necessary to the security of a free State, the right of the people to keep and bear Arms, shall not be infringed.
Does the 2
nd
Amendment allow Americans to own guns? Keep them in their homes?
Does the 2
nd
Amendment allow Americans to carry concealed weapons?
What about ghost guns?
https://www.cbsnews.com/video/untraceable-ghost-guns-pose-challenge-for-law-enforcement/
Slide4
Where does the 2nd Amendment Come From?
In both England & colonial America men 16- 60 were required to be in the militia & required to own a gun.
Virginia Declaration of Rights:
XIII. That a well regulated militia, composed of the body of the people, trained to arms, is the proper, natural, and safe
defence
of a free state; that standing armies, in time of peace, should be avoided, as dangerous to liberty; and in all cases, the military should be under strict subordination to, and governed by, the civil power.
The Continental Congress required every state to have "a well- regulated & disciplined militia, sufficiently armed & accoutered (equipped)".
Original Constitution contained no Bill of Rights, James Wilson reasoned that Congress could not take these away.
Slide5
Where does the 2nd
Amendment Come From?
During the Constitutional Convention only 4 of 13 states protected the right to bear arms.
Boston had a law against keeping loaded gun in the home.
Some states banned "dangerous people" from owning guns.
Rhode Island had a door to door gun registry.
William Blackstone believed people had the natural right of resistance & self- preservation through arms.
The Framers focused on the military need to keep and bear arms, not private citizens.
Slide6
Challenges to the 2nd
Amendment
Presser v. Illinois
(1866)
Miller v. Texas
(1894)
National Firearms Act of 1934
U.S. v. Miller
(1934)
Gun Control Act of 1968
D.C. v. Heller
(2008)
McDonald v. Chicago
(2010)
Slide7
D.C. v. Heller- Majority Decision
Justice Antonin Scalia delivered the opinion for the 5-4 majority. The Court held that the first clause of the Second Amendment that references a "militia" is a prefatory
(intro) clause
that does not limit the operative
(effective) clause
of the Amendment. Additionally, the term "militia" should not be confined to those serving in the military, because at the time the term referred to all able-bodied men who were capable of being called to such service. To read the Amendment as limiting the right to bear arms only to those in a governed military force would be to create exactly the type of state-sponsored force against which the Amendment was meant to protect people. Because the text of the Amendment should be read in the manner that gives greatest effect to the plain meaning it would have had at the time it was written, the operative clause should be read to "guarantee an individual right to possess and carry weapons in case of confrontation
."… Therefore
, banning handguns, an entire class of arms that is commonly used for protection purposes, and prohibiting firearms from being kept functional in the home, the area traditionally in need of protection, violates the Second
Amendment
.
Slide8
D.C. v. Heller- Dissent
In his dissent, Justice John Paul Stevens wrote that the Second Amendment does not create an unlimited right to possess guns for self-defense purposes. Instead, the most natural reading of the
Amendment
is that it protects the right to keep and bear arms for certain military purposes but does not curtail the legislature's power to regulate
non-military
use and ownership of weapons. Justice Stevens argued that the Amendment states its purpose specifically in relation to state militias and does not address the right to use firearms in self-defense, which is particularly striking in light of similar state provisions from the same time that do so.
Justice
Breyer also wrote a separate dissent in which he argued that the Second Amendment protects militia-related, not self-defense-related, interests, and it does not provide absolute protection from government intervention in these interests. 
Slide9
What do you notice about "school shootings"?
Slide10
How Are School Shootings Defined?Read the article silently
Highlight
or
underline
the different ways school shooting are defined
Make note of who defines what a school shooting is?
Why does it matter how we define school shootings?
How should school shootings be defined?
Slide11
Sec. of Education Betsy Devos on Gun Violence in Schools
Slide12
So Why Does Nothing Ever Change?
Write down examples you hear why gun control has have little traction in the U.S.
Slide13
Do a Google search on Uganda gun control?What do you notice during your search?
Why might this impact the gun control debate?
---