Guardianship or Power of Attorney PowerPoint Presentation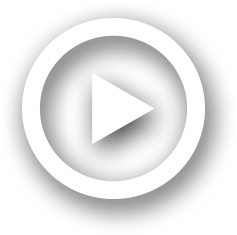 Description
Which do you need?. Linda Funke Johnson. Senter. , Stephenson, Johnson PA. 114 Raleigh Street. Fuquay Varina, North Carolina 27526. ljohnson@ssjlaw.net. Power of Attorney . Two Types:. 1. DURABLE GENERAL POWER OF ATTORNEY. ID: 639881
Embed code:
Download this presentation
DownloadNote - The PPT/PDF document "Guardianship or Power of Attorney" is the property of its rightful owner. Permission is granted to download and print the materials on this web site for personal, non-commercial use only, and to display it on your personal computer provided you do not modify the materials and that you retain all copyright notices contained in the materials. By downloading content from our website, you accept the terms of this agreement.
Presentations text content in Guardianship or Power of Attorney
Slide1
Guardianship or Power of Attorney
Which do you need?
Slide2
Linda Funke Johnson
Senter
, Stephenson, Johnson PA
114 Raleigh Street
Fuquay Varina, North Carolina 27526ljohnson@ssjlaw.net
Slide3
Power of Attorney
Two Types:
1. DURABLE GENERAL POWER OF ATTORNEY
2. HEALTHCARE POWER OF ATTORNEY
Slide4
NCGS 32A: Powers of Attorney
Effective January 1, 2018, NEW NCGS 32C: Uniform Power of Attorney Act
Slide5
Capacity to Execute
"Capacity to Contract"
Not the more stringent standard of "testamentary capacity" needed to execute a will or trust
Slide6
Definitions: Power of Attorney (POA)
Principal
Attorney in fact (AIF)/Agent
Durable
Slide7
Who do you select to be AIF?
TrustOrganized
Great decision maker
Family member or not
Ability to provide an accounting of receipts and disbursements
Slide8
Specific Powers given to AIF/Agent
1. Collection of Property
2. Sale or Disposition of Property
3. Acquisition and Retention of Investment
4. Management of Property5. Business interest
6. Borrowing Money
7. Lending Money
8. Exercise of Security Rights
Slide9
Continued
9. Dealings With Revocable Trusts10. Gifts
11. Renunciations
12. Insurance
13. Retirement Plans14. Custodial Trusts
15. Possession and Control of Digital Assets
16. Power to Create, Amend or Transfer Assets to Trust
Slide10
Powers Relating to Personal Affairs
1. Support2. Healthcare
3. Federal and State Benefits
4. Other Personal Affairs
Slide11
Miscellaneous Powers
1. Tax Matters2. Banking Transactions
3. Safe Deposit Box
4. Legal or Other Actions
Slide12
Removal and Resignation of Agent
1. Principal retains the right to remove the Agent
2. Record official revocation and mail to Agent's address
3. Agent can resign in writing. Record writing on land record
And give notice to the Principal.
Slide13
NCGS 32A-15, Article 3
Health Care Power of Attorney
Definitions:
1. Health Care Agent
2. Attending Physician
Slide14
Power and Authority
1. Access to all health records. Consent to disclosure of information.
2. Employ or discharge health care providers
3. Admission and discharge from hospital, nursing home, etc.
4. Treatment of mental illness5. Authorize screening and treatment
Slide15
Disposition of Body
1. Authorize Autopsy2. Organ and tissue donation
3. Anatomical Study
4. Direct disposition of remains
Slide16
Special Limitations
1. Limit decision make of the health care agent with written provisions.
2. Specific limitations on mental health care treatment.
3. Limitations on what to do with body post death
Slide17
Guardianship provision
Court looks to the HCPOA nomination to name the general guardian or guardian of the person & guardian of the estate
Slide18
Additional documents
Advanced Directive for End of Life Decisions
Terminal Ill
Coma
Advanced Dimentia affecting ability to breath and swallow
Authorization for Use and Disclosure of Protected Health Information
Slide19
Guardianship
NCGS 35A-Incompetency and Guardianship
NCGS 35B – Uniform Adult Guardianship and Protective Proceedings Jurisdiction Act (
Slide20
Definitions
Clerk: clerk of superiorIncompetent Adult: individual who lacks sufficient capacity to make or communicate important decisions
Ward: a person who has been adjudicated incompetent by a court of competent jurisdiction.
General Guardian
Guardian of the Person
Guardian of the Estate
Slide21
Procedure
File a petitionDr. assessment of Ward
Notice of Hearing
Guardian Ad Litem (GAL) appointed
HearingAdjudication: Order entered
Ward retain some rights
Slide22
Qualification as Guardian
Estates DivisionPost Bond
Application: summary of assets and income
Qualify
Guardianship Class
Slide23
90 day inventory and annual accountings
90 day inventory – snap shot of assets
Annual Accounting
Identify all receipts
Identify all disbursements. Receipts or a billReturn receipts on the checks
No checks payable to cash or use of an ATM card
Slide24
Resources
Disability Rights North Carolina. See
http://www.disabilityrightsnc.org
.
 The ARC of North Carolina.
www.arcnc.org
A booklet on the guardian's responsibilities
can be found at
http://www.nccourts.org/Forms/Documents/1184.pdf
Clerk of Superior Court Procedures Manual. which spells out how incompetency is adjudicated and how ward's estates are supervised.
National Center on Law and Elder Rights (NCLER) http:www.justiceinaging.org/nalc-meets-national-center-law-elder-rights. One stop support center for legal services, aging and disability community access to training and technical assistance.
Slide25
Guardianship or Power of Attorney
Which one do you need?
Power of Attorney – less judicial involvement and less cost
Guardianship – more supervision of the Ward's assets
Question and Answers
Slide26
---