Mozambique Food Security Cluster After Action Review PowerPoint Presentation, PPT - DocSlides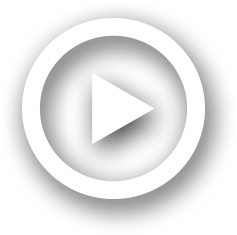 Description
27 April 2017. Cash Transfers Programming – WFP Food Assistance Approach. Maputo . Ensure common understanding of what . cash based transfers. are and applicability in humanitarian assistance. Address the basic . ID: 638307
Embed code:
Download this presentation
DownloadNote - The PPT/PDF document "Mozambique Food Security Cluster After ..." is the property of its rightful owner. Permission is granted to download and print the materials on this web site for personal, non-commercial use only, and to display it on your personal computer provided you do not modify the materials and that you retain all copyright notices contained in the materials. By downloading content from our website, you accept the terms of this agreement.
Presentations text content in Mozambique Food Security Cluster After Action Review
Slide1
Mozambique
Food Security Cluster After Action Review
27 April 2017
Cash Transfers Programming – WFP Food Assistance Approach
Maputo
Slide2
Ensure common understanding of what cash based transfers are and applicability in humanitarian assistance
Address the basic pillars of food security and principles of responseDiscuss response analysis and distribution modality / delivery mechanism choicePresent audience with some practical options
on wider adoption of CBTObjectives of the PresentationCash Based Transfers
Slide3
Overview of Cash Based Transfers Programming
Food Security Overview & the WFP Food Assistance ToolkitKey Considerations and Lessons Learnt in CBTPresentation OutlineWFP Cash-Based Transfers
Slide4
Part I
Overview of Cash Based Transfers Programming
Slide5
DefinitionsCash Based Transfers
Transfer of resources using market mechanisms. (WFP)As such responds to problem of 'access' not 'availability', e.g.
people can't afford food, where there is no shortage.
Cash transfers are assistance to beneficiaries in the form of cash payments, bank transfers or mobile money. Beneficiaries can meet their own needs in the marketplace. (CaLP
)
"Cash transfer programming in emergencies is one form of humanitarian response which can be used to address basic needs and/or protect, establish or re-establish livelihoods."
IFRC and ICRC Guidelines for cash transfer
programmingC&V = cash & vouchersCBI = Cash-Based InterventionsMBI = Market Based Interventions
CTP = Cash Transfer Programming
Slide6
Types of CBT ProgrammesCash Based Transfers Programming
Slide7
Food insecurity results from different factors calling from diverse response options – One Size Does Not Fit All
Shift to people centric approaches (putting beneficiaries at the centre of their support) Focus on local food production & market development Social-economic factors: cost efficiency & effectiveness considerationsWhy the Transition from Food Aid to Food Assistance?
Cash Based Assistance
Slide8
Part II
Food Security Overview & The WFP Food Assistance Toolkit – Response Decisions
Slide9
What is Food Security?Food Assistance
… an evolving concept ...
1950s … 60s – food security was equated with self sufficiency in major staples
1974
… Food Security is defined as Access to Sufficient food
Current Definition:
Food security
is achieved when all people, at all times, have physical, social and economic access to sufficient, safe and nutritious
food to meet their dietary needs and
food preferences
for an active and healthy life
.
Slide10
Pillars of Food SecurityFood Security
Slide11
WFP's Food Assistance Tool-KitFood Security
Slide12
The food gap is the difference between nutritional needs and what targeted beneficiaries are able to provide for themselves without adopting distressed strategies.
The Food (Nutrient) GapFood Security
Food Gap
Nutritional Needs:
Average intake of 2,100 kcal/p/day with an appropriate proportion of calories from proteins (10-12%) and fats (min. 17%) and adequate amount of micro nutrients (vitamins and minerals).
Nutritional Value of the food the household is able to provide for themselves without resorting to negative coping strategies.
Needs Assessments determine the food gap in a given food insecurity context.
Slide13
How to Meet the Food GapFood Security
WFP Food Basket
In-kind food
Transfer Value
determined by the minimum
Nutritionally Balanced Food Basket
available in the market
Cash-Based Transfers
Slide14
A basket made of food commodities available in the local market, preferred by the beneficiaries as per diet habits, nutritious enough to fill the identified food gap!THIS IS ALSO KNOWN AS
… The "LOCAL DIET BASKET"What is a Nutritionally Balanced Food Basket Available in the Market?Food Security
Slide15
Once the local diet basket is defined in commodities and quantities, we apply the local market prices: How to Calculate the Transfer Value
Food Security
Food gap:Nutrient ValueEnergy KcalMacronutrients Micronutrients
In-kind food
Food Basket
Food items and associated quantities calculated to fill the food gap (Kcal + macro + micro nutrient requirements)
Cash-Based Transfers
Food Basket
Food items tailored on local diet.Associated quantities calculated to fill the food gap (Kcal macro + micro nutrient)
Transfer Value
Food basket
(items & quantities)
×
Local market prices
Slide16
Sectorial Capacity Assessment ConsiderationsComparative Decision Making Processes
Cooperating Partners Capacity
Local Market & Retail Sector Capacity
Financial Services Capacity
IT and Communication Capacity
Field Security Assessment
OPERATIONAL CAPACITY
Government Policies
Slide17
Cost Efficiency and Effectiveness ConsiderationsTransfer Modality Choice
Cost-Efficiency
Cost-Effectiveness
Measures the cost of Delivering the ProgrammeMeasures the cost of achieving the objective
Slide18
Part III
Key Considerations in Cash Based Transfers
Slide19
Financial Services ProvidersTraders (not as typical providers of commodities)
(Third Party) Technology ProvidersOther Government Ministries and DepartmentWorking with non-traditional PartnersPartnerships
At one end of the spectrum are simple transactional partnerships for leveraging resources; at the other end are full-scale, complex multi-sector partnerships which aim to bring about system change. And of course there are many points in between, but for simplicity we have picked out a central point of "combining to innovate".
TRANSACTIONAL
PARTNERSHIP
Relationship Spectrum
Slide20
Outcome of misalignment … …
Partnership
Slide21
Market functionality a key success determinantMarket assessments prior to intervention key
Market monitoring during intervention essentialIt is good practice to build on what the target population has … (markets created for humanitarian responses tend to collapse with the intervention)Why do different market assessment arrive at different conclusions?Market based responses need markets
Markets
Slide22
Financial inclusion – a large portion of the population remains outside the financial grid (KYCs, regular income, costs et al limit access)
Adopted financial services shouldn't be a burden to target population – clear point of payment and verification of recipient (right amount to the right person at the right time)The aim is not "technology" but rather adoption of appropriate mechanismTechnology can limit risk of fraud Technology can limit access to financial services
Access to and interaction with FSPsFinancial Services Providers
Slide23
Project Objectives (including duration of assistance & transfer value)
Existing infrastructureSet up costsSecurity considerations Controls & risk mitigation measures (automation)Human resources requirements (#s & capability)Speed for execution (fast or slow onset emergency?)Acceptability by target & vulnerable groups
ScaleFlexibility – to amounts, frequency et alCriteria for Assessment Cash Delivery Options
Delivery Mechanisms
Slide24
Biometrics – e.g. use of finger prints can achieve deduplication, erase need for PIN numbers
Mobile Phones – use for mobile money; remote monitoring tool on project variables; accountability to affected population (AAP) – messaging – BCC, notification of "abuse"SMART card – multiple wallet capability, data encryption, ability of offline transactionsIMS
– e.g. SCOPE from WFP enable beneficiary and transfer management Sample ConsiderationsTechnology
Slide25
Data protection – what information can be collected?
Informed (beneficiary) consent Legislation and political willGovernment
Slide26
Cash Working Groups a good place to discuss cash issuesCross sectorial linkages useful
Government linkages essential (both local and national)Joint studies, programmes contribute to collective learningEnables addressing competing narratives on key issues like transfer value and thresholds for changing transfer modalityCoordination and collaboration
Working together
Slide27
Business engagement is not about CSR! It is about a social-business interaction that MUST make sense to all actors
Technology shouldn't be adopted for the sake of technology – sometimes low-tech makes most senseGovernment ownership and leadership key!Coordination and collaboration among stakeholders is essential (CWGs)Always ensure AAP – they have to be informed and involvedCritical Success Factors
Lessons Learnt
Slide28
27th April 2017
Q&A SessionLearn more: http://www.wfp.org/cash-and-vouchershttp://go.wfp.org/web/cash-and-vouchers/home
Charles InwaniProgramme Policy Adviser CBT & Social Protection, Regional Bureau of Johannesburg, South Africacharles.inwani@wfp.org
---