OMICS PowerPoint Presentation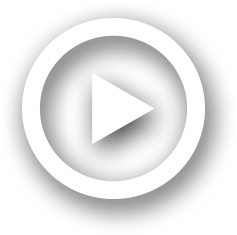 Description
International welcomes . submissions that are original and technically so as to serve both the developing world and developed countries in the best possible way.. OMICS Journals are poised in excellence by publishing high quality research. . ID: 264150
Embed code:
Download this presentation
DownloadNote - The PPT/PDF document "OMICS" is the property of its rightful owner. Permission is granted to download and print the materials on this web site for personal, non-commercial use only, and to display it on your personal computer provided you do not modify the materials and that you retain all copyright notices contained in the materials. By downloading content from our website, you accept the terms of this agreement.
Presentations text content in OMICS
Slide1
OMICS
International welcomes submissions that are original and technically so as to serve both the developing world and developed countries in the best possible way.OMICS Journals are poised in excellence by publishing high quality research. OMICS International follows an Editorial Manager® System peer review process and boasts of a strong and active editorial board.Editors and reviewers are experts in their field and provide anonymous, unbiased and detailed reviews of all submissions.The journal gives the options of multiple language translations for all the articles and all archived articles are available in HTML, XML, PDF and audio formats. Also, all the published articles are archived in repositories and indexing services like DOAJ, CAS, Google Scholar, Scientific Commons, Index Copernicus, EBSCO, HINARI and GALE.
For more details please visit our website: http://omicsonline.org/Submitmanuscript.php
OMICS
Journals
are welcoming Submissions
Slide2
Importance of Molecular Diagnostics in state of Maharashtra
Dr. Pravin D. Potdar. M.Sc, Ph.D, DMLT, DHE, DMS
Head, Department of Molecular Medicine & Biology, Jaslok Hospital & Research Centre, 15, Dr. G. Deshmukh Marg, Mumbai-400 026., India.
Slide3
Molecular Diagnostics
Implementing New Discipline
April 14, 2003
NIH Director Francis Collins, then-director of the U.S. National Human Genome Research Institute, announces that a six-country consortium has successfully drawn up a complete map of the human genome, completing one of the most ambitious scientific projects ever and offering a major opportunity for medical advances, April 14, 2003, at a press conference at the National Institute of Health in Bethesda, Md.
NIH Director Francis Collins
Slide4
Short term Scientist Exchange program Award from National Cancer Institute (NCI), USA
National Institute of Environmental Health Sciences (NIEHS), NIH, USA (1995- 1996)
Dr. Paul Nettesheim M.D.
Research Director, NIEHS (NIH
)
Differential Display study to identify Novel genes involved in mucocilliary differentiation of Rat & human Tracheobranchial epithelia cells
Slide5
The global molecular diagnostics market will reach $7,956.9 million by 2018, forecast period (2013–2018).
Global Molecular Diagnostic Market
Expansion of Corporate Hospitals to Drive the $331.7-Million Indian In-Vitro Diagnostics Market to $900.2 Million in 2016
Indian Molecular Diagnostic Market
Slide6
Department of Molecular Medicine & Biology
JASLOK HOSPITAL & RESEARCH CENTRE, MUMBAI
Join in April 2005
JASLOK HOSPITAL & RESEARCH CENTRE – Multi Specialty hospital, with 350 beds and almost 300 consultants
Slide7
Major Goals
To established well reputed and functional R&D Molecular Diagnostic Laboratory in India in following areas.
Molecular Diagnostics for Cancers Molecular diagnostics for Infectious diseases Molecular Diagnostic for Neurological disorders Molecular Diagnostics for Genetic disorders Molecular Diagnostics for Hematological disorders. Molecular Diagnostics for Metabolic Syndromes Diabetic mellitus Hyper tension Cardiovascular diseases
Slide8
Major Instruments required for Molecular Diagnostics
Latest Innovations
Next Generation sequencing
Microchip analysis
Slide9
Major Types Molecular Diagnostic Tests
PCR – For most of the genesReal Time PCR – Infectious diseases, Cancer etcDNA Sequencing – Mutational study, Drug resistant testing.Micro array technology – Microchip analysis to evaluate several genes in one testNext Generation Sequencing – useful is doing complete genome sequences useful in finding out hereditary disease, cancer & genetic & Neurological disorders
Slide10
Success stories in Molecular Diagnostics
Slide11
University of Texas, M. D. Anderson Cancer Centre, Houston Texas, USA (2002-2004)
Research Scientist
(Faculty position)
Molecular Targeted therapy in prostate and pancreatic cancer
Slide12
Hereditary Breast Cancer
Slide13
Complete Genome Sequence for BRCA1 & BRCA 2
Test for Familial Breast Cancer
BRCA 211E Electropherograms of Normal and Breast cancer
patient
Slide14
BRCA 211E Electropherograms of Normal and Breast cancer
patient
Slide15
Chronic Myeloid Leukemia
Slide16
Molecular Diagnostics for Hematological Disorders
M K567 N P
M +
C
+C P1 P2
BCR-ABL PCR
Factor V Leiden by RFLP
CML Real Time PCR
Slide17
DNA sequenced methodsfor Molecular Diagnostics for Hematological Disorders
JAK-2 MUTATIONNPM-1 MUTATIONFLT3 MUTATION
Slide18
Neurological disorders
Slide19
Molecular Diagnostics for Neurological Disorders
SCA 1 & SCA3
SCA 2 & SCA6
SCA 7
Huntington's Disease DNA PCR
FRDA DNA PCR
M N P B N P B
M N P B N P B
M N P B
M N P1 P2
M +C N P1 P2 P3
Slide20
Infectious diseases
Slide21
Molecular Diagnostics for Infectious diseases
HCV RNA PCR
M +C N P1 B 2
β
Actin
HCV Real Time PCR
HBV Real Time PCR
M +C N P1 P 2 P3 +C N P1 P 2 P3
HBV DNA PCR
Slide22
Successful in setting up home brew test for HIV drug Resistant
Slide23
Mycobacterium Tuberculosis
Slide24
Molecular Diagnostics for M. Tuberculosis Drug Resistant
rpoB
– mutation CAG- CTG
rpoB
– Normal CAG- CAG
1
st
Line Genes – rpoB, pncA, ndh, rpsL, Kat G, Kas A, inhA, embB, rrS2nd Line genes- Gyr A, GyrB, Thy A
Slide25
Present Need of Molecular Diagnostic laboratory
Better Health care program of Maharashtra
Slide26
Overall Message to Maharashtra Government
Provide basic accredited Molecular diagnostic laboratory to all government hospitals.Set up Centralized facilities in some of the major states of Maharashtra where the laboratory is equipped with all sophisticated instruments for Molecular diagnostics . There is a need for well experienced Molecular Biologist to look after this laboratory with R&D unit attached to this facility.
Slide27
Molecular Biomarkers & Diagnosis
Related Journals
Advancements in Genetic
Engineering
Journal of Molecular and Genetic Medicine
Slide28
http://www.conferenceseries.com
/
For Upcoming
Conferences
Slide29
OMICS Group
Open Access Membership
OMICS publishing Group Open Access Membership enables academic and research institutions, funders and corporations to actively encourage open access in scholarly communication and the dissemination of research published by their authors.
For more details and benefits, click on the link below:
http://omicsonline.org/membership.php
Slide30Slide31Slide32
---