The Tools You Need To Start & Grow Your Small Business PowerPoint Presentation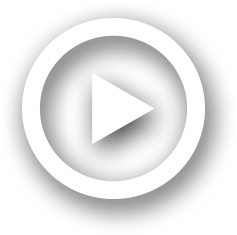 Description
1. TABLE OF CONTENTS. Getting Started: Permits, Licenses & Taxes. ………………………... 3. Business Intelligence & Services. …………………………………….. . 7. Small Business Counseling. ID: 747206
Embed code:
Download this presentation
DownloadNote - The PPT/PDF document "The Tools You Need To Start & Grow Y..." is the property of its rightful owner. Permission is granted to download and print the materials on this web site for personal, non-commercial use only, and to display it on your personal computer provided you do not modify the materials and that you retain all copyright notices contained in the materials. By downloading content from our website, you accept the terms of this agreement.
Presentations text content in The Tools You Need To Start & Grow Your Small Business
Slide1
The Tools You Need To
Start & Grow Your Small Business
1
Slide2
TABLE OF CONTENTS
Getting Started: Permits, Licenses & Taxes
………………………... 3
Business Intelligence & Services
…………………………………….
7Small Business Counseling…………………………………............ 11Workshops (Marketing, Planning, Finance, etc.)………..………... 14Peer Support/Networking……………………………………………. 15Workforce Connections…………………………………………….... 17Funding Sources & Resources………………………..................... 22Other Business Services & Resources…………………………..... 27
2
Slide3
Getting Started: State Permits & Licenses
Business One Stop
:
Outlines key steps for starting or growing a business in the state of Virginia.
www.bos.virginia.gov/
3
Slide4
The tax applies to:
General office furniture and equipment, machinery and tools;
Equipment used for research and development;
Heavy construction equipment;
Computer equipment and peripherals;
Getting Started:
County Business Property Tax
Each business must file a
Business Tangible Personal Property Return
declaring a summary of property cost values by purchase year. Most property is assessed at 85% of its original cost in the year acquired, decreasing by 10% each following year. Computer equipment follows a different rate schedule.
4
Slide5
Most businesses must obtain a business license; check with the
county's requirements
to determine if you need one.
Businesses with gross receipts
(or purchases if you are a wholesale merchant)
of $500,000 or more for license years beginning 2018 or after must pay a
Business, Professional and Occupational (BPOL) license tax. The license application and payment are due within 30 days of beginning business in the County.Getting Started: County Business License & Tax
5
Slide6
PWC Dept. of Development Services (DDS):
Reviews site and building construction plans;
Manages the posting of performance bonds and escrows;
Issues construction, site development and occupancy permits;
Conducts inspections and enforces code compliance;
Getting Started: County Permits & Licenses
Opening a business in an existing building?
Or moving into a new commercial space?
Contact
DDS
about its Small Business Project Management Program. DDS will assign you a project manager to provide guidance and help streamline the process.
Learn more about the development process and requirements for businesses in
this overview.
6
Slide7
Prince William County
Department of Economic Development
Our dedicated staff can:
Assist local companies looking to expand or relocate their business;
Connect local companies with workforce training and recruitment resources;
Provide referrals for research, business planning and technical support;
Help businesses identify opportunities in local and international markets;
Business Intelligence & Services
7
Slide8
Prince William County
Department of Economic Development
Your source for
comprehensive, up-to-date info
to help you locate the best space and learn more about your potential customers and competition through:
A complete and searchable demographic database;A database of existing commercial space;
Business Intelligence & Services
8
Slide9
Business Intelligence & Services
MAGIC
The County Central Library runs the
Management and Government Information Center (MAGIC)
. As its name suggests, MAGIC produces a tremendous amount of helpful information at your request – for free.
Its rich data sources include:

Market research data;

Sample business plans;
 Industry overview reports
;

Small business-specific resources;
In addition, Gale
PowerSearch
allows you to tap into many databases simultaneously to retrieve research materials and media articles.
9
Slide10
Government Procurement & Pricing
Looking to see how your competitors bid on local and state contracts? These databases post solicitations and executed contracts:
Prince William County (PWC) procurement office
;
Fairfax County procurement office
;
The Commonwealth of Virginia eVA procurement databases
;
Business Intelligence & Services
10
Slide11
Need to Talk with an Expert?
George Mason Enterprise Center (MEC)
For insights on what you need to know to make a business prosper, MEC provides free access to experts on topics such as:
Small Business Counseling

Strategic & Business Planning;

Marketing;

Access to capital;

Financial analysis;

Accounting & Recordkeeping;

Operations;

International Trade;

Manufacturing;
Locations
: Leesburg, Springfield (Community Business Partnership),
Old Town Fairfax and Warrenton
11
Slide12
Small Business Development Center
The Virginia SBDC Network is the largest provider of customized counseling and education for small businesses in the Commonwealth. Individual sessions and group training sessions are both available.
Small Business Counseling
Service Core of Retired Executives (SCORE)
Offers experienced professional volunteers who meet with business owners one-on-one to advise them on how to achieve their goals;
SCORE volunteers work throughout the state and visit Prince William Chamber offices once a week;
12
Slide13
Business Development Assistance Group, Inc
.
(BDAG
)
Assists recently arrived immigrants in starting a business as their first entry to the American workforce;
Offers information, counseling, and research opportunities, all free of charge;
Small Business Counseling
13
Slide14
In addition to business counseling, these groups offer training (in person or live) on topics such as social media, finance issues, and management.
Some events are fee-based.
SBDCs
Community Business Partnership
SCORE
Workshops on Business Topics
14
Slide15
Listed here and on the next page are a few of the networking opportunities you'll find in Prince William County. Your industry association and Meetup.com can help you find more.
Peer Support & Networking
1 Million Cups of Coffee
A free program designed to educate, engage and inspire entrepreneurs around the country. Hosts a weekly morning meeting for small businesses and entrepreneurs to introduce their business to an audience and pose concerns or questions
.
Meetup.com
A good way to find county and regional business groups such as the Cornerstone Business Network or Nokesville Small Business Network. Specific industry groups also form here.
15
Slide16
Peer Support & Networking
Advocates for businesses of all sizes and offers networking and referral opportunities such as:
Business Before/After Hours
: Informal get-togethers at local venues;
Councils
:
Women's Leadership
Government Contracting
Young Professionals
Hispanic
Veterans
Not-for-Profit
Prince William Chamber of Commerce
16
Slide17
Virginia Registered Apprenticeship Program
Combines customized on-the-job training and classroom instruction for a variety of occupations;
Offers technical assistance to businesses in developing and/or expanding programs;
Workforce Connections
SkillSource Center
Helps employers find qualified workers. Services may include:
Onsite Recruitment and Placement Assistance;
On-the-Job (OJT) Training Subsidies;
Work Opportunity Tax Credit Program;
Finding the right people to work for you is critical – tap into these resources to ease your search
17
Slide18
Workforce Connections
Training & Talent
Northern Virginia Community College
Offers the following services for employers:
Corporate training (onsite and on campus)
Recruitment
Partnerships
18
Slide19
Workforce Connections
Training & Talent
Didlake
Customized commercial business services designed to solve small business challenges;
Printing, packing and mailing at the UPS store it owns and operates in Woodbridge;
Document scanning services;
Top provider of employment services for people with disabilities in Northern Virginia. The nonprofit offers
:
19
Slide20
College and University Programs
Local schools often seek to partner with employers for recruitment, training, and other opportunities. Examples include:
ECPI University
Hosts an Educational Partnership Program that features hands-on skill courses and waives certain fees for Partnership employees. Also provides certificate programs in technology and health sciences and arranges externships.
Stratford University
Offers intern and externships, on-campus recruiting, speaking engagements and other programs for employers.
Workforce Connections
Training & Talent
20
Slide21
College and University Programs
Workforce Connections
Training & Talent
George Mason University
Adopts an industry-based approach to recruiting – employers can consult with an industry advisor regarding their talent needs. Other services to help businesses connect with students include:
Online job/internship posting
Career fairs
Employer site visits for students
21
Slide22
Virginia is for Entrepreneurs
Connects entrepreneurs seeking financing with investors looking for opportunities.
Enterprise Development Group (EDG)
Delivers a wide variety of services to help the local community grow and thrive.
Services are geared to low-income individuals, immigrants, and refugees.
Funding Sources & Resources
Community Business Partnership
– Business Finance Center
Offers microloans of up to $10,000;
Helps individuals apply for larger, SBA-backed loans;
Grants for Nonprofits
Virginia Service (a state agency) hosts a
resource page
to locate several types of grants.
FundsnetServices.com
offers a comprehensive database of grant making organizations.
22
Slide23
Virginia Active Angel Network (VAAN)
Virginia Active Angel Network invests in Seed & Start-up
and early-stage companies in the following sectors:
VAAN prefers to invest within a four-hour drive of Charlottesville and Blacksburg.
Funding Sources & Resources
Biotechnology
Consumer products & services
Electronics/instrumentation
Media & entertainment
Medical devices & equipment
Telecommunications
Industrial/energy
23
Slide24
Small Business Technology Transfer (STTR) Program
Fosters technology transfer through joint ventures between small businesses and research institutions.
Funding Sources & Resources
Small Business Innovation Research (SBIR) Program
Supports scientific excellence and technological innovation.
Sample Federal Small Business Financing Programs
Federal and State Technology Partnership (FAST) Program
Provides funds for outreach and technical assistance;
Focuses on helping socially and economically disadvantaged firms;
24
Slide25
Quantico Business Center
Members can access mentoring, seminars, networking and educational events. Marketing,
HubZone
recruiting, legal and other professional services are also available.
Regus
 Members can rent an office, desk space or meeting room for an hour, day, month or years, or establish a business presence with a virtual address.Brickyard This community of business owners is coming to Woodbridge in spring 2019. Other Resources – Coworking Spaces
Looking for a place to work and meet other professionals but don't want to invest in a permanent office?
Shared or coworking spaces like the ones below are a great solution.
25
Slide26
StartSomeGood.com
Supports early-stage social good projects that are not yet 501(c)(3) registered nonprofits.
Funding Sources – National
Indiegogo.com
Allows you to raise money for anything.
Uses an optional "keep what you raise" model with higher fees or an all-or-nothing funding approach with lower fees.
Rockethub.com
A broad platform targeting artists, scientists, entrepreneurs, and philanthropists.
Uses a keep-what-you-raise model that rewards you for hitting your funding goal (or penalizes you for failing to hit it).
Crowdfunding
26
Slide27
Business Plan Templates
Several organizations and companies offer free business plan templates for use by business start-ups and entrepreneurs.
Microsoft Office
https://templates.office.com/en-us/Business-Plans
;
https://templates.office.com/en-us/Business-plan-TM03843660
;Mason Enterprise Centerhttp://www.bplans.com/sample_business_plans.php;
SCORE Office
https://www.score.org/resource/business-plan-template-startup-business
;
Other Resources - Business Plan Templates
27
Slide28
Business.com:
Seven Best Free Business Plan Templates
Vertex
provides a business plan outline with sample questions, tables, and a working table of contents. It was created for Word and Excel.
Other Resources – Business Plan Templates
More Business Plan Templates
28
Slide29
Virginia Scaling4Growth Program
A 6-month state program for businesses to learn how to scale up and increase revenue and job creation.
Eligibility Requirements
Be a state-certified Small, Woman or Minority-owned Business;
Have $250,000 - $10,000,000 in annual revenues;
Employ one other full-time employee besides the owner(s);
Been in business for at least 3 years;
Other Business Services – Expansion
29
Slide30
Prince William County Department of Economic Development
www.pwcecondev.org/
Committed to helping your business thrive.
Ann Marie Maloney
Small Business Development Manager
AMaloney@pwcgov.org
(703) 792-6802George N. HarbenDirector, Existing Business & Entrepreneurship GHarben@pwcgov.org(703) 792-5507 30
---