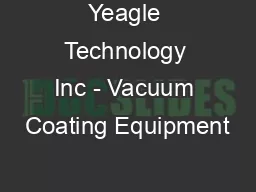 Yeagle Technology Inc - Vacuum Coating Equipment
http://ytionline.com/ YTI, a fully equipped service, remanufacturing and repair center for nearly all types of vacuum pumps, has gained market leadership with its fast, affordable diffusion pump rebuilds. Improved pump efficiency and fast service turnaround ensure that vacuum system users operate competitively and cost-effectively. YTI specializes in fast, expert repair of diffusion pumps, which tolerate extreme operating conditions that other pumps cannot. Diffusion pumping remains a highly economical means of creating high vacuum environments.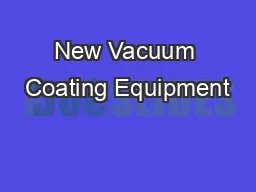 New Vacuum Coating Equipment
http://ytionline.com/ YTI manufactures state-of-the-art PVD, CVD, and PECVD vacuum systems. More than thirty years of hands on experience and design capabilities in vacuum technology allows our engineers to analyze your process and offer sound, equitable solutions for your requirements. We work closely with our customers to ensure design integrity as the system is being constructed and integrate customer supplied equipment as requested.