Forza Motorsport A Game Evaluation PowerPoint Presentation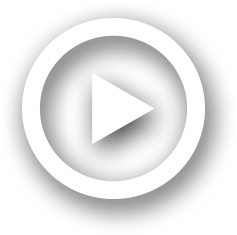 Description
Intro. Overview. Creator:. Turn 10 Studios. Genre:. Racing Simulator. Price:. $60. Hardware Required:. Microsoft Xbox 360. Network. access for multiplayer. Steering Wheel Recommended. Gameplay. 2 game modes:. ID: 723825
Embed code:
Download this presentation
DownloadNote - The PPT/PDF document "Forza Motorsport A Game Evaluation" is the property of its rightful owner. Permission is granted to download and print the materials on this web site for personal, non-commercial use only, and to display it on your personal computer provided you do not modify the materials and that you retain all copyright notices contained in the materials. By downloading content from our website, you accept the terms of this agreement.
Presentations text content in Forza Motorsport A Game Evaluation
Slide1
Forza Motorsport
A Game Evaluation
Slide2
Intro
Slide3
Overview
Creator:
Turn 10 Studios
Genre:
Racing Simulator
Price:
$60
Hardware Required:
Microsoft Xbox 360
Network
access for multiplayer
Steering Wheel Recommended
Slide4
Gameplay
2 game modes:Arcade: casual racingCareer: in-depth simulationPlayer's goal: win races!
Slide5
Gameplay
Players control their vehicle using the Xbox 360 controller or steering wheel
Slide6
Gameplay: Driving
Vehicle physics are tuned to be as realistic as possiblePlayer skills:Braking points
Apex clipping
Skid control
Weight transfer
Slide7
Gameplay: Tuning
Players can customize vehicle parts and settingsPlayer skills:Gear ratio optimization
Suspension settings
Horsepower/torque curves
Aerodynamic aids
Tire size, type, pressure
Slide8
Gameplay: Designing
Car paint jobs can be customized in the paint shopPlayer skills:Design composition
Color choice
Decal placement
Layering
Slide9
Gameplay: Photomode
Players can review a replay and take photos of their carPlayers choices:
Aperture size
Shutter speed
Focus
Lens filters
Slide10
User Interface: Driving
Slide11
User Interface: Tuning
Slide12
User Interface: Tuning
Slide13
User Interface: Paint Shop
Slide14
User Interface: Photomode
Slide15
Artwork
Realism is the primary goal of the artworkGame textures were created through photographs of the cars and tracksEven tracks without real-world counterparts are designed to look and feel realistic
Slide16
Sound and Music
Real-world vehicles were tested and recorded on dynamometers to develop vehicle soundsReal-world vehicles were also wrecked to obtain collision soundsGame music is generic techno/rock, set up to be replaced by music from the player's own library
Slide17
Game Review: The Good
Game captures the feeling of real-world road racingPlayer assists make the game competitive and fun for players of all skill and interest levels
Innovative "experience" system rewards consistent players
Multiplayer allows players to create their own race types
Paint shop and photo mode give an avenue of fun and customization to what is often a very stale genre
Slide18
Game Review: The Bad
Despite efforts to broaden the user base, this is still a niche gameGameplay is the same throughout the game; some players will get bored
Takes too long to build up enough in-game credits to purchase/unlock cars and races
Slide19
Game Review: Competition
Slide20
Game Review: Competition
Slide21
Game Review: Competition
Comparative strengths:Accessibility to casual playersCar customization
A.I. opponents
Damage modeling
Comparative weaknesses:
Graphics
Quantity of vehicles
Slide22
Game Review: Audience
Targeted audience: car enthusiasts and casual racing playersActual audience: car enthusiastsCasual racers will have a hard time staying with the game due to the nature of its
gameplay
Slide23
Summary
Strengths: Vehicle dynamicsCustomizationAccessibility
Weaknesses:
Long-term interest
Slide24
Summary
Worth buying?Hardcore enthusiast: Yes!Casual player: Rent firstImprovements:
Allow players to select their
gameplay
style up front, and tailor rewards accordingly
Graphics, especially race replays
---