Kverneland PowerPoint Presentation, PPT - DocSlides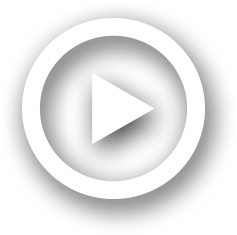 Description
u-drill rigid 3000 and 4000 . u-drill rigid 3000 plus and 4000 plus . 2016. Content. Design/ . Technical. Feature. Frame. Tools. Dosing. / Hopper. Coulterbar. CD . Coulter. Electronic (ISOBUS). Hydraulic. ID: 398041
Direct Link:
Embed code:
Download this presentation
DownloadNote - The PPT/PDF document "Kverneland" is the property of its rightful owner. Permission is granted to download and print the materials on this web site for personal, non-commercial use only, and to display it on your personal computer provided you do not modify the materials and that you retain all copyright notices contained in the materials. By downloading content from our website, you accept the terms of this agreement.
Presentations text content in Kverneland
Slide1
Kverneland u-drill rigid 3000 and 4000 u-drill rigid 3000 plus and 4000 plus
2016
Slide2
Content
Design/ Technical FeatureFrameToolsDosing/ HopperCoulterbarCD CoulterElectronic (ISOBUS)HydraulicGrain and fertilizer versionOptionsTechnical datas
Slide3Slide4
Design/ Technical Features
Working width 3.0m and 4.0m3.000 l Hopper volumeelectric metering deviceNew generation with changeable rotors. ISOBUS as standardLarge wheel rear wheel packer 900mm with off-set (250mm)Electro-hydraulic disc harrow depth adjustment via ISOBUS terminal.Electro-hydraulic seed depth adjustment via ISOBUS terminal.New Double Steel Disc Coulter incl. Press WheelOptions – Track Marker, Auger, Front Wheel Packer, Weight Cells, choice of Following Harrow, etc.
Slide5
Design/ Technical Features- Frame
V shape main frame designGood access for calibration Easy to maintainVery robust design while adding less weightExtendable drawbar systemConsequently further bolted design of the entire machine (smaller welded components) Easy to exchange worn or damaged frame components.
Slide6
Design/ Technical Features- Frame
Coupling of the machineCross shaft Cat III NOptional CAT III90° turns on headlandOptional drawbar extension 500 mm
Slide7
Design/ Technical Features- Frame
Front packerOptionDriven by Headland Management800 mm diameter3 wheel packer at 3m3 + optional 2 packer at 4mHydraulic liftingPossibility to work without
Slide8
Design/ Technical Features- Tools
Track eradicatorOptional2 x two TS coulter tinesDriven by Headland managementSpring loaded, pressure 50 kgDepth adjustment via boltHydraulic lifting and loweringPossible to work without
Slide9
Design/ Technical Features- Tools
Track marker armsOptionHydraulic foldingDriven by Headland managementSimilar like on s-drill and i-drillNotched disc with support ring, angle adjustableShear bolt protection
Slide10
Side platesSide plates foldable, adjustable and hydr. Lifting via disc harrow unitSeries equipmentLeft and right sideFoldable for street transportSelf lifting, linked to the disc harrow
Design/ Technical Features- Tools
Slide11
Compact Disc HarrowFull working width, real 3 or 4m width18" discs = 46 cm diameterElastic and hard: 55- 58 HRCDistance row 1 to row 2 = 80 cmOptional star disc for ploughed land
Design/ Technical Features- Tools
Slide12
Compact Disc Harrow (Ø 460mm), 24 conical disc, for optimum cutting performance."Qualidisc" bearings and angle settings.Infinitely depth setting from 0-13cm via new transducer technology.Master & Slave hydraulic.Parallelogram side deflectors as standard.Individual depth adjustment of each disc section.
Design/ Technical Features- Tools
2 ball bearing with oblique contact 40°
Seal with 5 lips
Shaft ø 35 mm
O-ring
The disc can not move sideways in cutting position: the disc has always the same cutting angle
If the disc hits an obstacle, the disc arm is able to move sideways and the safety system works as a 3D auto-reset system
Strong torque of the safety system for high disc diameter
Slide13
Rear wheel packer90 cm diameterOffset 25 cm for smooth running4 x CD coulter after every wheelWheel scraper optional
Design/ Technical Features- Tools
Slide14
Design/ Technical Features- Tools
Seed hopperHopper capacity 3.000lG&F 3.000l (60/40 and 50/50)Dividing plate is mountableTarp coverCentral dosing unit2 wing dosing units at + machinesLow level sensor
Slide15
Design/ Technical Features- Tools
Seed hopperLow level sensor adjustableLoading steps for save access
Slide16
Design/ Technical Features- Hopper & Dosing
Loading steps, in-& outside as well as LED lighting inside the hopper.Tarp cover for easy front end loader fillingone distribution head located over the center of the coulter bar section.Options:Working Lights LED – new generationWeight Cell System – not in ISOBUS, stand alone system.
Slide17
Electric driven Kverneland Accord metering device. Seed rate from 2- 380 kg per haCalibration flap with integrated gate – no seed dropping into the hose.Penstock as standard.Remote control for calibration test at the metering unit.Emptying flaps
Design/ Technical Features- Hopper & Dosing
Slide18
One central coulter bar box-tube3-Point parallelogram linkageSeries central seed depth adjustment via ISOBUS terminal.Hydraulic coulter pressure adjustment.Distribution head on coulterbar (24 or 32 outlets) No left or right and long or short coultersEasy on wearing parts. Standard - Depth Guidance-/ Press- Wheel (
Design/ Technical Features- Coulterbar
Slide19
Two Steel Disc (Ø410mm) with off-set Very slim design – therefore less soil movement, thus less pressure is required to achieve seeding depth – thus more of the available coulter pressure can be utilized at the press wheel when needed - MAX 80-100kg.In depth following coulter.Integrated "Depth-Guidance- and Press Wheel" – large Ø380mm for a smooth ride.Optional press wheel scraperNew flexible rubber design with self cleaning effect for the Press-Wheel - no scraper required.
Design
/ Technical Features- Coulter
Slide20
Disc bearing are fully integrated – easy flow.Plastic inner disc scraperTool less exchangeLow priced wearing partLess wearing to the disc – compared to steel on steelChangeable front disc guard – bolt-on solution.Very robust, simple and clear design.Coulter staggering 200mm.Central pressure adjustment.Infinitely from 0-100kg
Design
/ Technical Features
- Coulter
Slide21
Dosing UnitsESA II- e-Com– ISOBUSSpeed signal via radarMachine Control New software surface.Electronic transducer systems allow depth control for disc harrow and seed depth via tractor terminal (optional for seeding depth)Speed signal via radarHeadland Management – fully atomized hydr. functionality while turning – User friendlyOnly one double acting valve required (with exception of the fan drive)Tractor Requirements: 12V >70A
Design/ Technical Features- Electric & ISOBUS
Slide22
Headland ManagementFront-Wheel-PackerDisc Harrow SectionTrack Marker ArmsTrack EradicatorsPre-emergence MarkerCoulter bar Seeding Depth Filling AugerAll functions require only one double acting valveHydraulic fan drive1 x single acting1 x pressure less return <10barTractor Requirements: >80 l/min
Design/ Technical Features- Hydraulic
Slide23
Design/ Technical Features- Options
Working lights LED "New Generation" Lightning for work at nightControls the coulter barinside the hopper is standard
Slide24
Design/ Technical Features- Options
Additional harrowSoil flow harrowBetween disc harrow and packerAdjustable per boltLifting via disc harrow unit
Slide25
Design/ Technical Features- Options
BrakesPneumatic brake systemHydraulic brake systemReferring to the local traffic regulations
Slide26
Design/ Technical Features- Options
After harrow10 mm S-type harrow series12 mm finger Harrow optionAngle adjustableHight and pressure adjustable with cranckAuto reset system
Slide27
Design/ Technical Features- Options
Pre emergency markerOptionalDriven by Headland managementTwo single armsHydraulic steeredFold in position
Slide28
Design/ Technical Features- Options
OptionalTwo single armsHydraulic steeredDriven by Headland management For symmetric rhythmsFoldable for road transportActivated during tramline rhythm
28
Slide29
Design/ Technical Features- Options
Additional Options
Independent weight cell system.
Weighs hopper content
Shows weight deviation to calculate output kg/ha
Not combinable with the ESA system
Slide30
Design/ Technical Features- Options
ElectronicIM Tellus – ISOBUS TerminalIM Eye cameraGeoControl
Slide31
U-drill plus- grain and fertilizer version
Double Hopper 3.000 lOnly e-com steering2 options for fertilizer application as:Double entry coulter each 12,5 cm in the shadow of the seed line Disc Harrow application on the second ow to be placed between 2 seed lines
31
Slide32
Universal Seeder - USP's
Competitive pricing.
Very high user friendliness – e.g. easy access to Dosing units, Headland Management, etc.
Low pulling force, due to large packer + off-set.
Service friendly – modular frame concept, easy access, less grease points, etc.
New features for Terminal-Guided depth control for disc harrow and seed depth.
Well know and proven compact disc harrow concept "
Qualidisc
" – aggressive, long life bearing, maintenance free, equal cutting performance, etc.
New Dosing Unit generation
Central seed depth adjustment.
New Double Disc Coulter
Extreme slim design – less pressure required for penetration.
Less pulling force – due to less soil movement.
Integrated depth guidance and press wheel functionality.
Maintenance free, high performance bearings.
Only one coulter – no left/ right nor short/ long coulters.
ISOBUS Confirm
Slide33
Technical Data
Slide34
Technical Data
Model
u-
drill
rigid
u-
drill
plus
Working
width
(m)
3.0
4.0
3.0
4.0
Transport
width
(m)
3.0
4.0
3.0
4.0
No
.
of
CD
coulters
24
32
24
32
No
.
of
metering
devices
1
1
2
2
Hopper
capacity
(l)
3000
3000
Required
oil
volume
Single-acting
hydr
. valve + zero-pressure return for fan drive
l
l
l
l
1 x double-acting hydraulic valve for machine control
l
l
l
l
Power requirement 12 V > 70 A
l
l
l
l
CD double
disc
coulters
l
l
l
l
Coulter pressure up to 100kg
l
l
l
l
Electro-hydraulic adjustment of the placement depth via ISOBUS terminal
l
l
l
l
Press wheels (Ø 380 x 50mm)
l
l
l
l
Row
spacing
(12.5cm)
l
l
l
l
Coulter
staggering
17.5cm
l
l
l
l
Electronic adjustment of the seed quantity with radar
l
l
l
l
Filling level sensors in the seed hopper
l
(1)
l
(1)
l
(2)
l
(2)
Fan
speed
sensor
l
l
l
l
Metering device monitoring
l
l
l
l
Electronic half-
width
shut
-off
-
-
l
l
Mid-mounted front packer (Ø 800mm)
m
m
m
m
Complete
front
packer
(Ø 800mm)
-
m
-
m
Electro-hydraulic
adjustment
of
the
disc
harrow
working
depth
via ISOBUS terminal
l
l
l
l
l
Standard
equipment
m
Option
Slide35
Modelu-drill rigidu-drill plusDisc harrow (Ø 460mm)llllOffset tyre packer (Ø 900mm)llllMaintenance platform, road transport lights, in-hopper lightllllHydraulic fan drivellllLower link suspension Cat. 3N (825mm)llllLower link suspension Cat. 3 (965mm)mmmmLower link suspension Cat. 4 (965mm)----S-shaped seed harrow 10mmllllFinger harrow 12mmmmmmCalibration setllllFilling auger----Hydraulically folding track marker with notched discsmmmmTrack eradicators (2 tines per track)mmmmPneumatic brakesmmmmHydraulic brakesmmmmExtended drawbar for tractors with twin tires up to 4.5mmmmmPre-emergence marker (centre marking)mmmmLED work lightsmmmmiM Tellus for non-ISOBUS-capable tractorsmmmmiM Tellus for ISOBUS tractorsmmmmHopper volume weighing system with separate monitormm--Headland managementllllWeight (kg) (with front packer + track eradicators)4,6005,4004,8005,600Min. power requirement (kW)90130l Standard equipment m Option
Technical Data
Slide36
See our
Machines
at work
on YouTube
www.kverneland.com
visit us at www.kvernelandgroup.com
The Future of Farming
Slide37Slide38Slide39Slide40Slide41Slide42Slide43Slide44
---