The Serenity Programme PowerPoint Presentation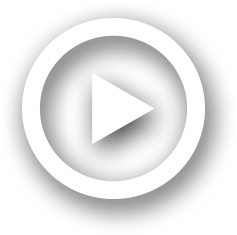 Description
A brief introduction .... What is it, how it works. Steve Cottrell, . June 2013. serene.me.uk/helpers/. #SERENITYPROGRAM. facebook.com/. serenity.programme. 2. Contacts. This work is licensed under a . ID: 559280
Embed code:
Download this presentation
DownloadNote - The PPT/PDF document "The Serenity Programme" is the property of its rightful owner. Permission is granted to download and print the materials on this web site for personal, non-commercial use only, and to display it on your personal computer provided you do not modify the materials and that you retain all copyright notices contained in the materials. By downloading content from our website, you accept the terms of this agreement.
Presentations text content in The Serenity Programme
Slide1
The Serenity Programme
A brief introduction ...
What is it, how it works
Steve Cottrell,
June 2013
Slide2
serene.me.uk/helpers/#SERENITYPROGRAMfacebook.com/serenity.programme
2
Contacts
This work is licensed under a 
Creative Commons Attribution-
NonCommercial
-ShareAlike 3.0 Unported License.
SERENE.ME.UK/HELPERS
#
SERENITYPROGRAM
SERENITY.PROGRAMME
Slide3
Guided Online Self-help
For Generalised Anxiety Disorder, (GAD) Phobias and Panic Disorder
Slide4
What is it?
A unique, theoretically integrative blended learning approach to treatment of stress and anxiety disorders
A blend of face-to-face contact alongside an interactive Internet programme and telephone support ...
Slide5
Assessment
Begins with a two-hoursemi-structured assessment Bespoke template-driven documentation, assessment using CORE-OM, HADS (or GAD-7) & PHQ-9
Slide6
35 Interactive Assessment Tools, Including ...
GAD-7 (Generalised Anxiety) PHQ-9 (Depression) WSAS (Work Adjustment) PEQ (User Satisfaction) PHQ-15 (Somatisation) IES-R (Trauma) PDSS (Panic Disorder) OCI (OCD) AUDIT (Alcohol Use)
Slide7
The Programme
Presented in an attractive interactive workbook (in depth programme) and online multimedia format (brief psychoeducational programme)
Assistive technology for people with dyslexia, visual impairment, physical or reading difficulties
Slide8
Assessment meeting
Modules
1 and 2
Support call
Module 3
Goal setting meeting
Module 4
Support call
Module 5
Support call
Module 6
Module 7
Module 8
Module 9
Support call
Support call
Support call
Final meeting
The Programme
Takes most people at least three months to complete ...
Slide9
Workbooks
Password protected interactive workbooks , users download & keep to form a comprehensive client-held record Use on your PC or print and complete by hand (average reading age of 11 years) With more than 60 tasks and exercises
Slide10
Benefits - to the user
Increased choice Increased confidentiality Range of options: Internet, CD, paper, USB drive Infrequent contact, longer term approach (CDM model) Reduced need to travel Time flexibility - night shift workers, carers, single parents User involvement during design process, CQI
Slide11
Benefits - to the service
Prevents wasteful 'admit > treat> discharge > readmit' cycle Equity - services for agoraphobia, social phobia, avoidant and fearful, single mothers, young men, people with disabilities No inherent geographical boundary problems 100% increase in throughput
Slide12
Benefits - to the Wider Community
Materials shared, reducing familial transmission of harm
Use of model alone or as adjunctive treatment - EAP, CFS, MUS, anxiety in COPD and MI etc.
Less paper, less travel, less cost, less waste, less pollution - more efficient use of time!
Slide13
Evaluation
Interview with researcher, repeated measures (DASS, CORE-OM, HADS, PHQ-9) Studies with Beneficiaries of 'Want 2 Work' programme John Moore's University Student Stress Study Ongoing NHS Study
Slide14
Awards
Awards from WaMH in PC WIsH (2006) RCN (2008) BJN (2008) Best Nurse-led Project 2010 In RCN 'Top 30' UK Health Modernisation Projects 2011 (TBA)
Slide15
The Serenity Programme
Outcome evaluation in BCUHB
Early results ...
Slide16
'...it was good for changing thought patterns...'  JC, Abergele
'...the website was compelling and encouraging...'   KJ, Rhyl
'... navigation was easy...'  CM, Colwyn Bay
'...programme gives great insight and understanding to anxiety and the reasons why it is happening...'  CR, Rhyl
 '...layout was very user-friendly...'  CA, Rhyl
'...really liked the points of interest, helpful hints, and breakdown of what was wrong and how I could deal with it...'  RW, Colwyn Bay
'..it's absolutely super, I'm really, really very impressed with it, it's a wonderful thing to have...'   AD, Denbigh
 '...instantly appealed as it immediately seemed to address my problems...'  JT, Rhyl
 '...not loads of medical jargon, so could understand what was being said...'  SW, Rhyl
 '...I liked the gentle approach...' SP, Rhyl
'...it's good to know someone else understands how I feel...'   SW, Rhyl
 '...think the programme is good and should be rolled out to others...'  HR, Prestatyn
Mixed-methods quasi-experimental study - semi-structured interview and repeated measures using HADS, PHQ-9 and CORE-OM
Slide17
Anxiety scores showed an average reduction of 31% over 3 months
Mean baseline score = 16, SD = 3.48, CI = 1.53 | Mean 3-month score = 11, SD = 3.54, CI = 1.55, t-test (2-tailed) p<0.0002
Normal 0 - 7 | Mild 8 - 10 | Moderate 11 - 14 | Severe 15 - 21
Slide18
Depression scores showed an average reduction of 52% over 3 months
Normal 0 - 7 | Mild 8 - 10 | Moderate 11 - 14 | Severe 15 - 21
Mean baseline score = 10, SD = 4.51, CI = 1.98 | Mean 3-month score = 5, SD = 4.11, CI = 1.80, t-test (2-tailed) p<0.0001
Slide19
The Serenity Programme
Internet usage data ...
The first seven months
Slide20Slide21Slide22
1,821 visitors stayed for
between 3 & 30 minutes
357 visitors stayed formore than 30 minutes
Slide23Slide24Slide25
Thanks for Listening!
Questions?
Slide26
Thanks for Listening!
Questions?
---