U.S. Army Financial Management Command PowerPoint Presentation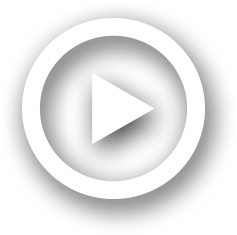 Description
(USAFMCOM). International Treasury Services (ITS.gov). August . 2015. UNCLASSIFIED. Agenda. ITS.gov Overview. E-Commerce Impact. Current Metrics. Technical Support. Program . Stakeholders. 2. UNCLASSIFIED. ID: 197754
Embed code:
Download this presentation
DownloadNote - The PPT/PDF document "U.S. Army Financial Management Command" is the property of its rightful owner. Permission is granted to download and print the materials on this web site for personal, non-commercial use only, and to display it on your personal computer provided you do not modify the materials and that you retain all copyright notices contained in the materials. By downloading content from our website, you accept the terms of this agreement.
Presentations text content in U.S. Army Financial Management Command
Slide1
U.S. Army Financial Management Command
(USAFMCOM)International Treasury Services (ITS.gov)
August
2015
UNCLASSIFIED
Slide2
Agenda
ITS.gov OverviewE-Commerce ImpactCurrent MetricsTechnical SupportProgram Stakeholders
2
UNCLASSIFIED
Slide3
ITS.gov Overview
U.S. Treasury System:Web based application with no special hardware or software requirementsAccess via Treasury's Single Sign On Identification (SSO ID)Comprehensive global payment and collection system for processing international electronic payments in U.S. dollars or foreign currencyMainly used for CVS and LDA payments in theaterUsed for issuing international payment in foreign currency or U.S. dollarsInterfaces with Deployable Disbursing System (DDS)
3
UNCLASSIFIED
Slide4
ITS.gov Overview
Used by all U.S. Army Non-Integrated DSSNsKuwaitDSSN 8748 and TFMSC Central FundingEurope (266th FMSC)Pacific (175th FMSC and 176th FMSU)Saudi Arabia (USMTM)Used by other federal agenciesSocial Security, VA, FEMA, others
4
UNCLASSIFIED
Slide5
ITS.gov Overview
Payment ServicesLocal Depository Account (LDA) fundingUtilizes the best/currency foreign currency exchange rateLDAs are funded by an ITS.gov pseudo DSSNCommercial Vendor Services (CVS) International PaymentsPaid via foreign currency – using guaranteed day exchange ratePayments made in OEF utilizes 5 day exchange rateFRB-NY monitors all international payments for processing completion and errorsCVS domestic paymentsU.S. vendor payments to U.S. banksUtilizes "FedACH" support through ITS.govAdditional ServicesTrace items vendors claim they have not receivedRecall items paid to vendors in errorCollections
5
UNCLASSIFIED
Slide6
6
Only past 11 years depicted.
Slide7
Current Metrics
FY14 highlights:99% of payments were successful during initial transaction96% of payments to Afghanistan were made in local currencyITS.gov Metrics (inception through 31 December 2014):Delivered payments to 116 countries (41 different currencies)Total $: 18BPayments: 210K
7
UNCLASSIFIED
Slide8
Technical Support
ITS.gov HelpdeskITS.gov customer service is available from 2300 to1800 EST, Sunday through FridayClosed 1800 Friday until 2300 Sunday EST(201) 531-3777ny.itsstaff@ny.frb.org Helpdesk can dial out via DSN, but cannot receive incoming DSN calls; DSN coordination done via email
8
UNCLASSIFIED
Slide9
Program Stakeholders
Federal PartnersUnited States Treasury Fiscal Service (FS): Payment Management Division, International Treasury ServicesFederal Reserve Bank of New York (FRB-NY) International Treasury Services DivisionService ProvidersCiti Bank: International Funds Services, Customer ServiceAssociates in FinanceDefense Finance and Accounting Service (DFAS)Disbursing Policy and Deployable Disbursing System
9
UNCLASSIFIED
---