Choosing an Engineering Major PowerPoint Presentation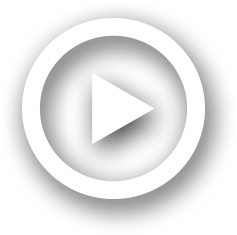 Description
The College Experience. Civil . and Environmental Engineering. Thomas F. Wolff, Ph.D., P.E.. Senior Associate to the Dean. Michigan State University. College of Engineering. My Background. 1967-70 . Student intern. ID: 726148
Embed code:
Download this presentation
DownloadNote - The PPT/PDF document "Choosing an Engineering Major" is the property of its rightful owner. Permission is granted to download and print the materials on this web site for personal, non-commercial use only, and to display it on your personal computer provided you do not modify the materials and that you retain all copyright notices contained in the materials. By downloading content from our website, you accept the terms of this agreement.
Presentations text content in Choosing an Engineering Major
Slide1
Choosing an Engineering MajorThe College ExperienceCivil and Environmental Engineering
Thomas F. Wolff, Ph.D., P.E.Senior Associate to the DeanMichigan State UniversityCollege of Engineering
Slide2
My Background1967-70 Student intern1970 - 85 Geotechnical design engineerSt. Louis District, US Army Corps of EngineersSoils and foundation design for locks, dams, levees, and other water resource projects
Slide3
My Background1986-1998 Faculty at MSU. Teaching and research in geotechnical engineering1998-2015 Associate Dean. Oversight of advising, career office, first year engineering and other student services.2015-2016 Chairperson, Civil and Environmental EngineeringRetired, part-time support to Dean's office.
Slide4
Choosing an Engineering Major" I (like) (am good in) math and science, and someone said I should be an engineer, but I don't even know what they do""I don't want to sit in a cubicle in front of a computer all day"You don't need to decide your major before the first year, and there is much help for you to do so.
Slide5
Choosing an Engineering MajorCivil EngineeringElectrical EngineeringMechanical EngineeringChemical Engineering
Computer ScienceComputer EngineeringBiosystems EngineeringMaterials Science & Engineering
Environmental Engineering
Slide6
Studying EngineeringAll engineering degrees are grounded in calculus, physics, chemistry and programmingDepending on the major, additional courses build on theseIn addition, engineering requires writing, communications skills, and general education courses.
Slide7
Studying EngineeringFundamental to engineering, and what differentiates it from pure science, is DESIGNDesign is introduced in the first-year, with a cornerstone design courseIn your last semester, you will put it all together in a capstone design course.
Slide8
Third Year Design
Slide9
Capstone Design
Slide10
Succeeding in EngineeringStart your career planning in your first yearAttend the career fair, and look for an internshipHundreds of employers visit top engineering schools
Slide11
Succeeding in EngineeringTime management is critical. You will have about 15 hours of class per week, but 30+ hours of outside workNo one is watching over youGet in study groupsJoin co-curricular student organizations
Slide12
Quotes to ConsiderYOU are responsible for YOU"Two tests and a final""No extra credit""I skipped class last week, did I miss anything important?""We had a test last week?"Your time and somebody's moneyThere is a LOT of help available, but you need to ask
Slide13
Civil Engineering
Slide14
Civil Engineering
Slide15
Civil Engineering
Slide16
Civil Engineering
Slide17
Civil Engineering
Slide18
Civil Engineering
Slide19
Civil Engineering
Slide20
Civil Engineering
Slide21
Civil Engineering
Slide22
Civil EngineeringThank you!Questions ??
---